The Insider's View
Students get an inside look at the working world with Suffolk's Job Shadowing Program, which pairs them with alumni employer partners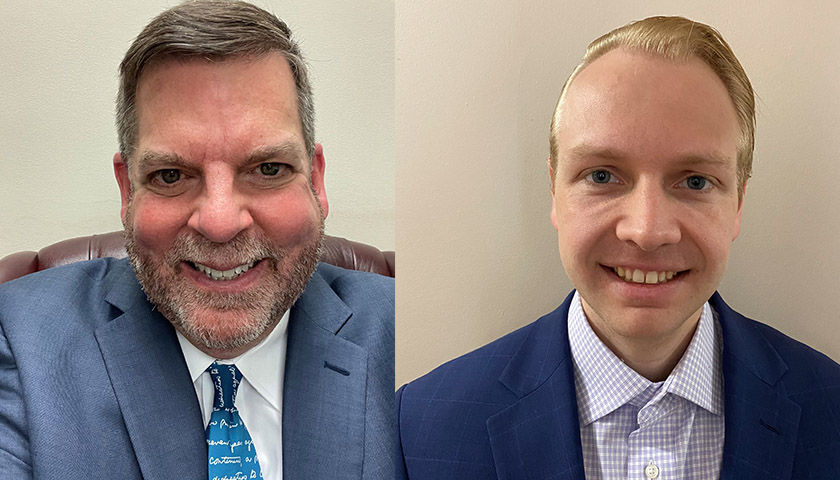 As part of Suffolk's Job Shadowing Program, banker Jim Dever, BS '93 (left), mentored Tom Pekkarinen, BS '20 (right), who is pursuing a master of finance degree.
As a self-described "numbers guy," Tom Pekkarinen, BS '20, has always pictured himself working in banking.
That picture has come into sharper focus thanks to Suffolk's Job Shadowing Program. Sponsored by the Career Center, the program pairs students like Pekkarinen with alumni employer partners, enabling them to expand their networks, explore career options, and get an inside look at companies in the real world.
Pekkarinen shadowed Jim Dever, BS '93, then a branch manager and vice president of Century Bank and, since early summer, the relationship manager at Northern Bank.
"Hearing insights from someone who has worked in the banking service industry for a while was a valuable experience for me," says Pekkarinen, who is pursuing a master of finance degree. "I learned how banking relationship managers get their start, what they do on a daily basis, and how they progress in their career."
Megan Fowler, BS '21, got to pick the brain of Amy Rossetti, BS '15, founder of R[AR]E Public Relations. "It was so uplifting to talk with a young Suffolk alum who already has her own successful PR firm," says Fowler, who majored in public relations.
While the Job Shadowing Program has traditionally been an in-person experience, during the pandemic it shifted to a remote footing — with surprisingly positive results. Participation rose, with 87 students shadowing 64 professional hosts (52 of them Suffolk alumni) from a wide variety of industries, including accounting, finance, technology, marketing, healthcare, government, nonprofits, law, and interior design.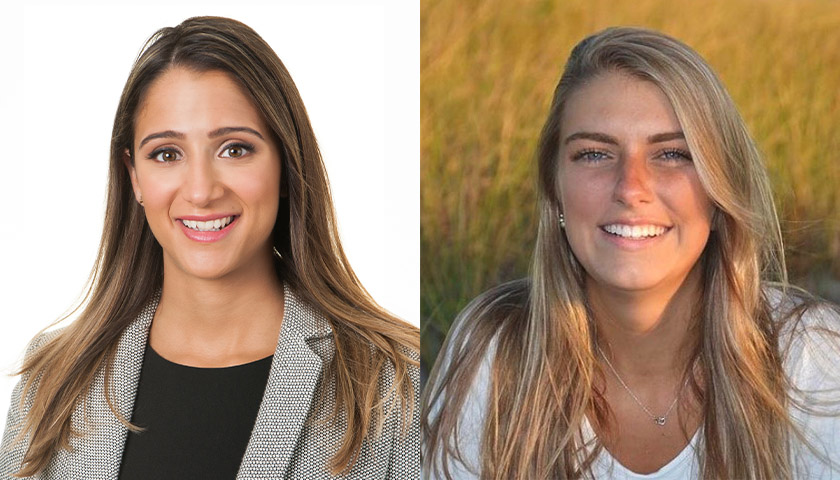 The learning goes both ways
"Not only is the program a valuable learning experience for students, but our alumni enjoy the chance to give back to the Suffolk community and share their expertise," says Lauren Gray, associate director of career communities in the Career Center. "Employer partners also see it as a way to identify students who may be good candidates for internships or jobs at their companies in the future."
Pekkarinen held a series of one-on-one Zoom meetings with Dever. During one of their sessions, Dever introduced him to two of his banking colleagues, who offered additional support and guidance.
"My biggest takeaway was that actively listening is the most important aspect of relationship management," says Pekkarinen. "It helps set the foundation for a successful career in the banking industry."
Dever came away impressed with Pekkarinen, who completed his undergraduate finance degree at Suffolk just a year ago.
"Tom was intelligent, direct, and well prepared," says Dever, who serves as secretary of the Sawyer Business School Alumni Board. "He asked very specific questions about the banking world and what it takes to break into the field."
Rossetti, whose New York City firm focuses on the luxury real estate industry, gave Fowler an overview of her typical day — from communicating with her clients to writing press releases, making media pitches, and developing strategic promotional plans. She also provided a pep talk.
"Amy taught me that if I really want something in life that I just need to put my foot in the door and start somewhere," says Fowler. "She even gave me a few leads."
Rossetti is confident that Fowler will go places. "Megan was eager to learn and eager to grow," she says. "I told her to find her passion, because that makes the job more fun."