Unmasking Mental Illness
Student-run nonprofit receives acclaim from Boston TV station for its work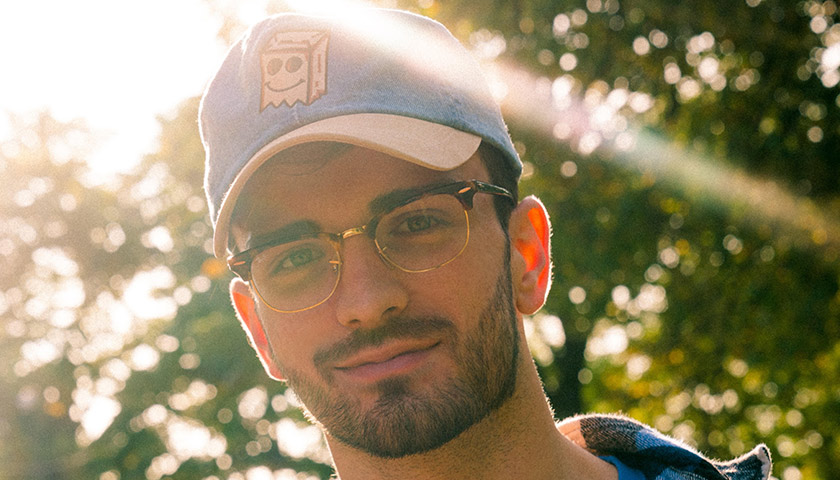 Noah Trofimow, Class of 2022, recalls a brutal struggle with mental illness during his first year at Suffolk University's Sawyer Business School.
"The transition to college was really difficult for me," he says. "I was in a really dark place and didn't want to tell anyone."
But the marketing major has drawn from those darker times and founded the Paper Bag Mask Foundation, a nonprofit that introduces young people to alternative methods of mental health care.
The foundation hosts virtual and in-person classes that focus on three pillars: movement, creativity and meditation. The goal is to show people it's OK to remove the "masks" they use to hide their struggles and seek the mental health assistance they need.
Earlier this month, Trofimow was featured on Boston's WCVB-TV for the work he and the foundation have been doing to help students as part of the station's "5 For Good" series. Since the broadcast, Trofimow and Paper Bag Mask have received dozens of calls and emails from people who want to support their work with donations and volunteering.
"The reaction to the broadcast has been very encouraging," he says. "Not only for the foundation itself but also getting word out that it's okay to seek mental health treatment."
The publicity builds on the $2,500 Center for Entrepreneurship New Venture Grant the foundation received from the 2021 Suffolk Ventures 10K Idea Pitch Competition last spring. Trofimow said his foundation is using the money for its 501c3 application, web design, and paying instructors for classes.
As the new academic year ramps up, Trofimow wants to keep the momentum the foundation has achieved over the past few months, with several clear goals in mind.
"The main thing right now is that we still don't have tax exemption, which can hold us back from partnering with other organizations," he says. "After that, I'd love for it to be self-sustaining and running on its own."
In September 2021, Trofimow was selected as one of BostInno's "25 Under 25" young entrepreneurs. Read more.
Contact
Greg Gatlin
Office of Public Affairs
617-573-8428
Ben Hall
Office of Public Affairs
617-573-8092