Healthcare Administration Program introduces Three Concentrations
Suffolk's would be one of the few MHA degrees in the country to allow students to specialize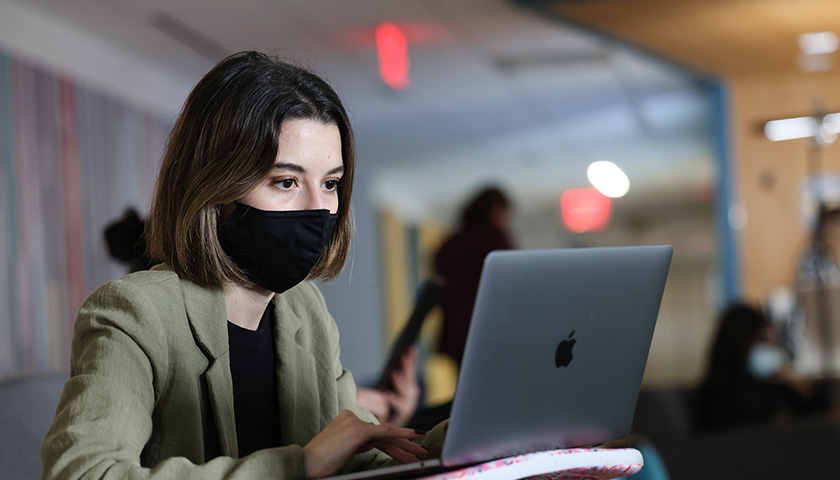 Even before the pandemic, the need for smart, highly trained, and committed healthcare professionals had been growing. And, more and more, the business of healthcare requires students who have specific knowledge and skillsets and who make evidence-based and data-informed decisions.
That's why, starting in fall 2022, students enrolled in the Sawyer Business School's online and on-campus Healthcare Administration programs will have the opportunity to specialize in one of three concentrations: operations management, quality and patient safety, or data analytics.
"The main objective of the concentrations is to offer current and aspiring healthcare administrators the opportunity to specialize in areas of high demand and give them the skills they need to improve the performance of healthcare organizations," says Professor Mona Al-Amin, chair of the Healthcare Administration program and director of the MHA. "This effort will ensure Suffolk students have the skills that meet the demands of today's healthcare environment and to stand out in the job market."
Each of the concentrations will give students important skill sets:
Healthcare Operations Management — Students will acquire knowledge and develop skills in supply chain management, project management, and data analytics. By the time they graduate, students will attain Green Belt Lean Six Sigma Certification.
Quality and Patient Safety — Students will learn how to analyze healthcare data, apply conceptual models to assess performance, and lead organizational improvement.
Healthcare Data Analytics — Students will gain computing skills which allow them to analyze, visualize, and report healthcare data to make evidence-based decisions.
"These MHA concentrations mean our students will graduate with the focused skills and experiences they need to succeed in their careers," says Amy Zeng, dean of the Sawyer Business School. "And in that way, this effort aligns perfectly with the University's 'Suffolk 2025' strategic plan to ensure superior career outcomes for all our students."
The MHA is currently enrolling for Fall 2022, which is when the concentrations will start.
Contact
Greg Gatlin
Office of Public Affairs
617-573-8428
Ben Hall
Office of Public Affairs
617-573-8092