Suffolk Celebrates First-Gen Students Nov. 8-12, 2021
The University will hold a weeklong series of live and virtual events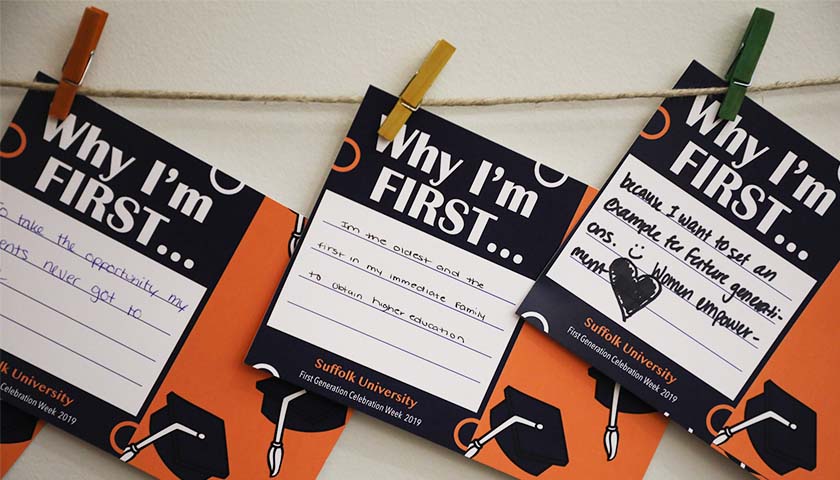 Monday, Nov. 8 is National First-Generation College Day, and Suffolk has a week's worth of events planned to mark the occasion, including a kick-off celebration with keynote speaker Samantha Ramirez-Herrera, a first-gen American and a nationally recognized entrepreneur, filmmaker, and creative director.
Earlier this year, Suffolk was recognized as a First-Gen Forward institution by the Center for First-Generation Student Success because of its efforts to improve the experiences and outcomes of students who are the first in their families to attend a four-year college.
"Suffolk is a great university because of what our first-generation students contribute," says Abráham Peña-Talamantes, PhD, director of Suffolk's Center for Academic Access & Opportunity, which is sponsoring the First-Gen Celebration Week with the Center for Student Diversity & Inclusion, the Division of Student Success, and a dozen other University departments. "They have things they can teach us, and they enrich our community and everyone's experiences."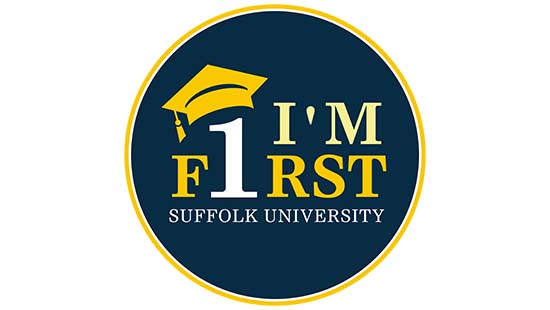 Suffolk was founded in 1906 to provide access and opportunity to students from all backgrounds, many of whom were immigrants and the first in their families to seek higher education. Today, first-gen students make up close to one-third of Suffolk's undergraduate population. The Center for Academic Access & Opportunity oversees three federally funded TRIO programs — Upward Bound, Veteran's Upward Bound, and McNair Scholars — that support first-generation, income-eligible, and underrepresented students in their academic endeavors at Suffolk.
Now in its fifth year, Suffolk's First-Generation College Student Celebration Week will include workshops, alumni panel discussions, volunteer events with Fresh Truck and Eastie Farms, food drives for Suffolk CARES Pantry, a pancake breakfast, and a workshop for faculty on how to build more inclusive course syllabi. Ramirez-Herrera's keynote talk, "Borderless Dreams," will take place on Monday, Nov. 8, 6:30-8 p.m. in Sargent Hall, 5th Floor, Blue Sky Lounge.
See a complete schedule for the week and then register for events.