Locked In for Good
Suffolk Free Radio's Third Annual Charity Lock-In fundraiser will benefit the Suffolk CARES Pantry
When it comes to helping others, Suffolk students get locked in. Literally.
This year the student radio station's
Third Annual Charity Lock-In fundraiser
— a 24-hour event held from April 8-9 — will benefit the
Suffolk CARES Pantry
, which collects and provides essential food and comfort items for students in need.
"We decided to support the pantry this year because there are a lot of students who struggle for various reasons," says Paige D'Ambrosio, general manager of WSFR, Suffolk Free Radio, a student-run club comprised of about 45 undergrads. "The pantry is a great resource for students to use without any stigma."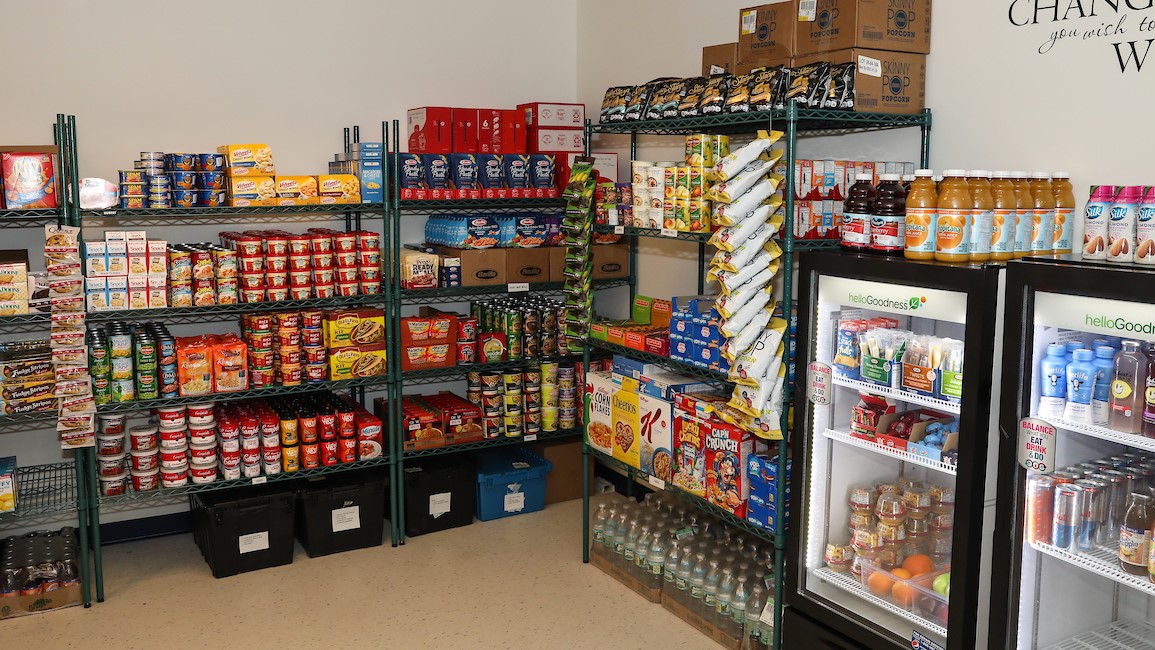 D'Ambrosio, a theatre major, is excited to be on the Charity Lock-In team, along with Olivia Azzarito, Trevor Rafferty, and Gretchen Stemmler, all part of the Class of 2022 and WSFR executive board members.
The event will last from 4 p.m. Friday, April 8, until 4 p.m. Saturday, April 9. All the action will take place at the WSFR broadcasting studio on the second floor of the Sawyer Building.
According to D'Ambrosio, planning and preparation are key components for success. She and her fellow participants will stock up on snacks and have food deliveries queued up. No one is allowed to leave the station, she says, except for five minute bathroom breaks.
There will be a wide range of different segments to fill up the 24-hour period, including one-on-one interviews and game competitions among various groups. Raffle prizes will be offered and D'Ambrosio encourages everyone in the Suffolk community – students, faculty, staff, and alumni – "to get involved and help the Suffolk CARES Pantry."
During the past two years, the WSFR Charity Lock-In event has raised money to support the Health Care Heroes Fund of the Beth Israel Deaconess Medical Center, and the Boys & Girls Club of Boston, which was starting its own radio station.
"It's very rewarding to be part of something that helps other people and creates positive change," says D'Ambrosio. "We just want to do our part in giving back to the community that we've been part of the last four years."