Poll Shows Nevada Democrat Cortez Masto Leading in Senate Race, Buoyed by Women Voters
By 3-1, Nevada likely midterm voters say standard of living is worse today than two years ago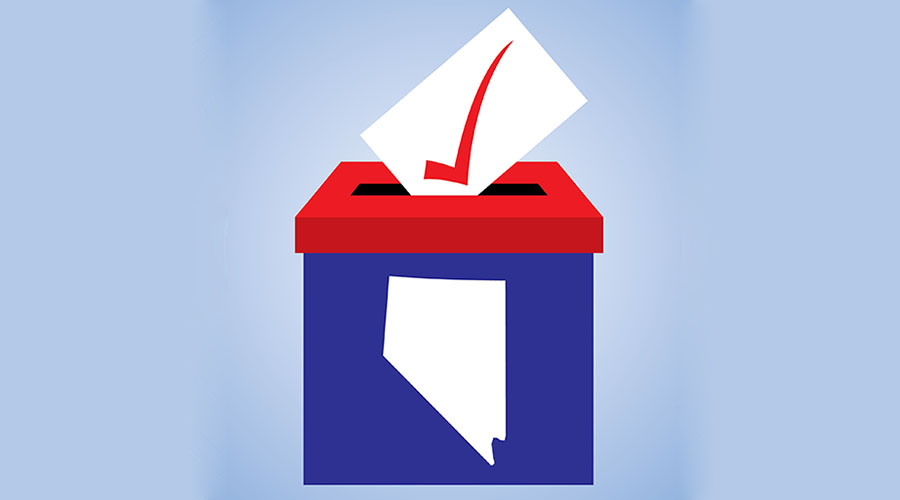 Nevada Democrat Catherine Cortez Masto has overtaken Republican Adam Laxalt in a pivotal midterm US Senate race on the strength of growing numbers of women voters and those concerned with abortion rights, according to a Suffolk University/Reno Gazette Journal poll of likely midterm election voters in the Silver State.
Masto (45%) led Laxalt (38%) by seven points in the race, which is among a handful being closely watched because they could decide the balance of power in the Senate. Libertarian Neil Scott, independent Barry Lindemann, and Independent American Party candidate Barry Rubinson combined for 3%, while 3% chose the Nevada ballot option "none of these candidates," and 12% were undecided. This is the first public poll listing all of the official candidates certified on the Nevada ballot.
"Catherine Cortez Masto has powered through the dog days of summer by turning a three-point deficit in April into a seven-point advantage today," said David Paleologos, director of the Suffolk University Political Research Center in Boston. "She has accomplished this with sizable improvements among women and white voters."
Among women, Cortez Masto now leads by 23 points, 53%-30%, compared to a six-point lead in April, prior to the Nevada party primaries. Among white voters Cortez Masto trails 45%-42%, but in April her deficit was more pronounced when Laxalt led 55%-31%.
The top four issues according to the poll were inflation/economy (34%), abortion (13%), election fraud (11%), and education (10%). Among those most concerned about the economy Laxalt led Masto 60-21%, while among those most concerned about abortion Masto led 79%-11%.
At this point who would you vote for or lean toward if the election for U.S. Senate were held today?
Suffolk University / Reno Gazette Journal Poll
August 22, 2022
Voters cite impact of abortion on candidate choice
More than half of likely midterm voters (52%) indicated that their views on abortion will strongly impact which candidates they will support in November.
President Joe Biden's job approval improves
Beyond the dramatic numbers on abortion potentially impacting the Senate and other races in Nevada, President Biden is seeing his job approval numbers improving. Today 41% of likely Nevada voters approve of the job he is doing as president, while 52% disapprove. In April, his approval was 35% approve, 59% disapprove.
Nevada economy
Voters still have a very bleak outlook on the Nevada economy today, as they did in April, with 74% of likely voters rating it fair or poor, compared to 72% in April. And by nearly a three-to-one margin, 46% of midterm voters say their standard of living is worse than it was two years ago, while 17% indicated better and 36% say it has stayed the same.
Methodology
The statewide survey of 500 Nevada likely voters was conducted August 14-17 using live telephone interviews of households where respondents indicated they were very or somewhat likely to vote in the November 2022 general election for governor and US Senate. Each area's quota and demographic information—including party affiliation, education, race, and age—was determined from midterm exit polls and 2020 census data. The 16 Nevada counties as well as Carson City were grouped into three general regions. The margin of sampling error for results based on the total sample is +/- 4.4 percentage points.
Results are posted on the Suffolk University Political Research Center website. For more information, contact David Paleologos at 781-290-9310, [email protected].