Poll: Democrat Healey Leading in Historic Gubernatorial Election
Third-party candidates attracting support from GOP voters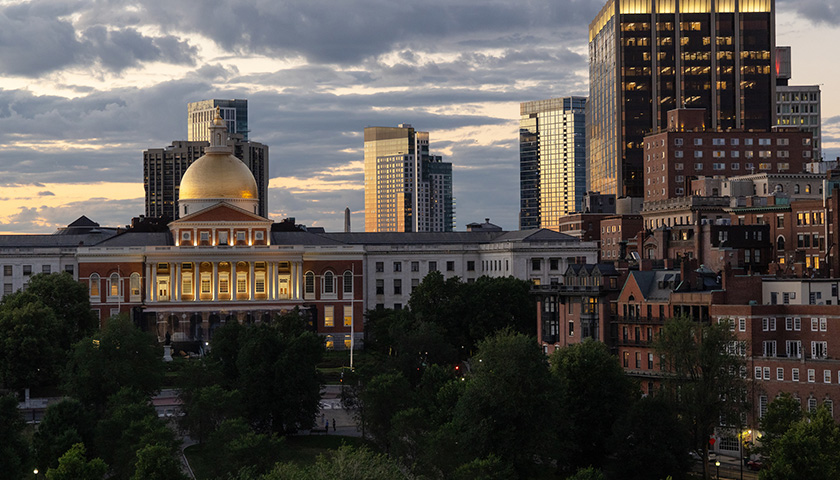 With less than eight weeks to go before the November election, Attorney General Maura Healey is poised to become the first elected woman governor in Massachusetts history, according to a Suffolk University/Boston Globe/NBC10 Boston/Telemundo poll of likely midterm voters.
Healey (52%) led Republican Geoff Diehl (26%) and Libertarian Kevin Reed (5%), with 17% undecided.
If Healey prevails, not only would she become the first woman governor elected in the Commonwealth, but she would also carry an all-female ticket with her running mate for lieutenant governor, Salem Mayor Kim Driscoll. She would also become the first openly gay elected governor.
The poll also shows that a record five women could win constitutional offices out of a possible six, according to the poll including Democratic nominees Andrea Campbell (candidate for attorney general), Diana DiZoglio (candidate for state auditor), and incumbent State Treasurer Deborah Goldberg. In their respective races, Democrats Campbell, DiZoglio, and Goldberg led their closest opponents by 18 to 29 points each, according to the poll. If she prevails in November, Campbell would become the first Black woman elected to statewide office in Massachusetts.
"This history-making election could usher in an era with women elected to nearly all of the Commonwealth's top offices," said David Paleologos, director of the Suffolk University Political Research Center. "It's not just women breaking the glass ceiling. We may be witnessing the leveling of the centuries-old political structure of Massachusetts men in charge."
Third-party candidates gaining some GOP votes
The presence of third-party candidates on the official ballot could make it extra difficult for a serious challenge, with the "anti-Democrat" vote split among two or more choices in several of the statewide races.
In the governor's race, Diehl was winning among those who voted in the Republican primary 64%-20% over Healey, with the Libertarian Kevin Reed receiving 10%. This data point suggests a possible trend that some Republican voters may select the Libertarian ballot option as both a rejection of Healey but also a rebuke of the Trump wing of the GOP, represented by Diehl. Among the small subset of Chris Doughty voters, Healey leads Diehl 41%-35%, with Reed receiving a significant 24%.
In the race for state auditor, Democrat DiZoglio (39%) has four opponents including Republican Anthony Amore (21%), Libertarian Daniel Riek (5%), Green-Rainbow Party Gloria Caballero-Roca (3%), and Workers Party Dominic Giannone (2%), with 28% undecided.
For Secretary of State, Bill Galvin (53%) is far ahead of Republican Rayla Campbell (19%) and Green-Rainbow Party Juan Sanchez (5%), with 22% undecided.
The Suffolk University/Boston Globe/NBC10 Boston/Telemundo poll is the first public poll listing all the statewide candidates certified for the Massachusetts ballot. The presence of so many third-party candidates also creates the possibility that the Libertarian and Green-Rainbow designations could become official parties in Massachusetts this year. According to state law, any candidate who receives over 3% of the statewide vote automatically qualifies that candidate's party to be officially recognized until the next statewide election.
Voters favor taxing those earning over $1 million
The so-called "millionaire's tax" (Question #1) is supported by 56% of voters and opposed by 35%, with 8% undecided. The measure aims to tax individuals earning over $1 million an additional 4% on the portion of their incomes over $1 million.
Recently certified Question #4 asks voters to weigh in on a new law enacted by the state legislature that grants undocumented residents the opportunity to apply for a learner's permit or driver's license provided they meet all other qualifications (including a road test, insurance, and proof of their identity and residency). Currently, those in favor of keeping the law in place lead 49%-38%, according to the poll, with 11% undecided.
Methodology
The Suffolk University statewide survey of 500 residents was conducted September 10-13 and is based on live interviews of registered voters in Massachusetts who indicated they were very or somewhat likely to vote this November. Each area's quota and demographic information—including party affiliation, gender, race, and age—were determined from midterm exit polls and 2020 census data. The 14 Massachusetts counties were grouped into four general regions. The margin of sampling error for results based on the total sample is +/-4.4 percentage points. Marginals and full cross-tabulation data are posted on the Suffolk University Political Research Center website. For more information, contact David Paleologos at 781-290-9310, [email protected].