Poll: DeSantis Leads Governor's Race as Rubio Edges Demings in Senate Bid
Florida Governor Also Pulls Ahead of Trump as Likely Republican Presidential Contender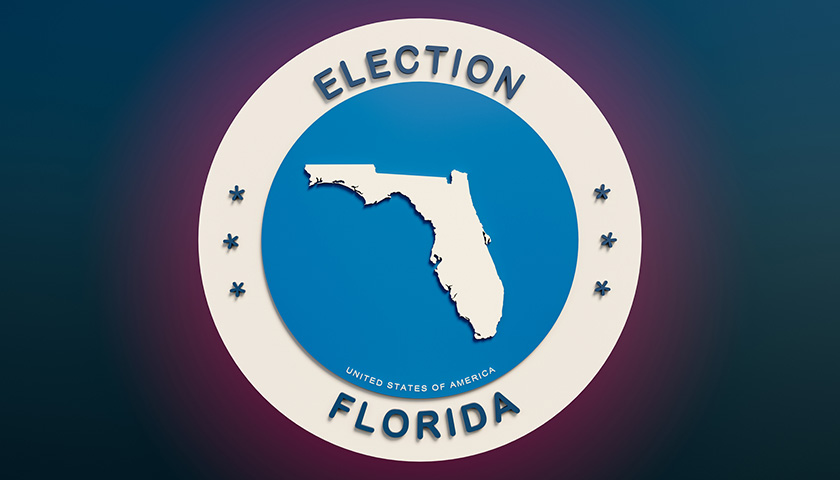 Florida Gov. Ron DeSantis leads former President Donald Trump among voters in their home state of Florida, according to the latest Suffolk University/USA TODAY Network poll of likely Florida midterm voters.
In a hypothetical 2024 presidential primary matchup, DeSantis (48%) now leads Trump (40%) by 8 points. That's a sizable surge in popularity for the governor, who trailed Trump 47%-40% in a Suffolk poll taken in January.
"Donald Trump trailing in a contest with another Republican is a sea change," said David Paleologos, director of the Suffolk University Political Research Center. "In the 2016 Florida GOP Primary, Trump easily defeated hometown favorite Senator Marco Rubio 46%-27%. At the moment, however, Florida Republicans would choose DeSantis, despite Trump being a Sunshine State resident."
DeSantis is also leading the field in the 2022 race for governor, where he tops Democratic challenger Charlie Crist 48%-41%, as well as Independent Carmen Jackie Gimenez (3%) and Libertarian Hector Roos (1%), with 7% of voters undecided.
In the race for United States Senate, incumbent Republican Senator Marco Rubio (45%) leads Congresswoman Val Demings (41%), with Libertarian Dennis Misigoy, Independent Steven Grant, and Independent Tuan "TQ" Nguyen receiving 1% each, with 9% undecided.
This is the first public poll to list all of the candidates who are qualified for governor and US Senate on the Florida ballot.
Rubio's lead over Demings has shrunk from 49%-41% in January to 45%-41% today. However, Demings hasn't risen above 41% and still struggles with statewide name recognition, with 20% of likely midterm voters saying they have not heard of her and an additional 22% indicating that they have heard her name but have not formed an opinion.
"The potential re-election of Ron DeSantis and Marco Rubio would make the state of Florida ground zero for the national Republican Party," said Paleologos. "You'd have Rubio as the ranking Republican on the Senate Select Committee on Intelligence, and the two favorites to win the 2024 Republican nomination for president in DeSantis and Trump. Not to mention the other Florida Senator Rick Scott, who became chairman of the National Republican Senatorial Committee last year."
Rubio's lead over Demings has shrunk from 49%-41% in January to 45%-41% today.
Suffolk University/USA TODAY Poll
February 1, 2022
Trump losing voter support in hypothetical 2024 presidential matchups
Donald Trump's popular support among Florida voters appears to be waning as DeSantis gains momentum. When voters compared the former president against other political leaders, Trump garnered only a small lead in favorability ahead of Biden 47%-44%, also mirroring the January findings, and was ranked even more narrowly above Vice President Kamala Harris, leading 46%-44%.
In a hypothetical matchup pitting DeSantis versus President Biden in 2024, DeSantis led 52%-44% among voters, exactly matching his lead from the January Suffolk University/USA TODAY network poll.
Florida voters perceive state's economy weakening
Voters say they feel that economic conditions in Florida have gotten worse since January. Just 37% rated the Florida economy as excellent or good, down 10 points from January. And 62% rated conditions as fair or poor, up 12 points from the 50% rating in January. Nearly half of voters polled this month said they were "worse off" than they were four years ago.
In a list of most important issues, 33% of voters listed inflation/economy, far ahead of the second and third most-ranked issues of "threats to democracy" (13%) and "abortion rights" (11%).
Methodology
This statewide survey of 500 likely Florida voters was conducted September 15-18 using live telephone interviews of households where respondents indicated they were very or somewhat likely to vote in the November 2022 general election for governor. The margin of error is +/-4.4 percentage points at a 95% level of confidence. The subset of 163 likely 2024 Democratic Primary voters for president has a margin of error of +/-7.7 percentage points and the subset of 174 likely 2024 Republican Primary voters for president has a margin of error of +/-7.4 percentage points. Marginals and full cross-tabulation data are posted on the Suffolk University Political Research Center website: www.suffolk.edu/SUPRC. For more information, contact David Paleologos at 781-290-9310, [email protected].