Poll: Hassan Leads Bolduc for NH Senate
GOP Governor Sununu cruising toward a re-election win over Democratic challenger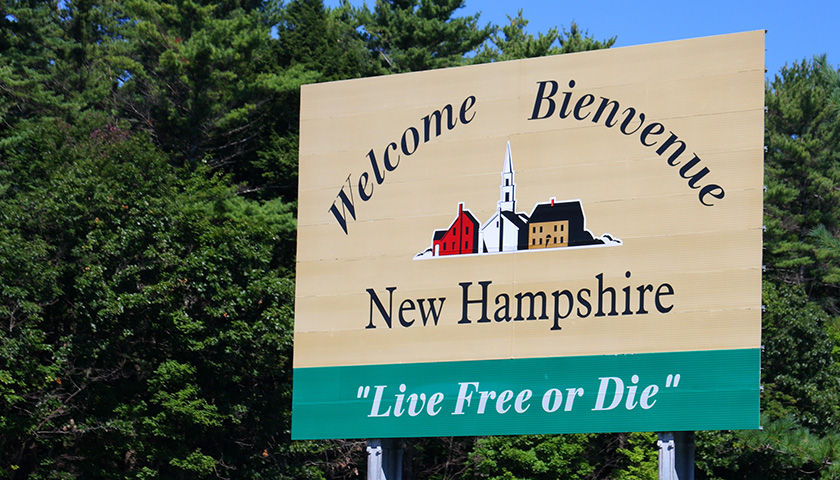 In a closely watched race that could help Democrats keep a majority in the US Senate, incumbent Democratic Senator Maggie Hassan (50%) leads Republican Don Bolduc (41%) and Libertarian Jeremy Kauffman (3%), according to a Suffolk University/Boston Globe poll of likely midterm voters.
Among women voters Hassan dominates by a whopping 29 points (60%-31%), while Bolduc leads Hassan by 13 points among male voters. Hassan has made reproductive health care and abortion a centerpiece of her campaign, and the US Supreme Court's overturning of Roe v. Wade in June has created higher voter intensity as 76% of New Hampshire women say they are "extremely motivated" to vote this November, compared to 71% of men.
"To be successful in New Hampshire, Republican candidates need to win both women and men who are unaffiliated or independent voters," said David Paleologos, director of the Suffolk University Political Research Center. "In this race, independent men break to Bolduc, but independent women are choosing Hassan by an even wider margin."
Hassan is winning 94% of Democrats and Bolduc carries 93% of Republicans. However, among independents Hassan leads 49%-33% with 6% choosing Libertarian Jeremy Kauffman and 12% undecided. A deeper dive within the independent vote shows that Bolduc is winning independent men 44%-37% with Kauffman receiving 3%, but among independent women Hassan leads 65%-19% with Kauffman receiving 10%.
New Hampshire voter perceptions of Senate candidate qualities
Suffolk University / Boston Globe Poll
September 29, 2022
The poll recorded advantages by Hassan over Bolduc when comparing qualities like "cares more about you" (44%-37%), "is more likely to do the right thing, regardless of politics" (44%-39%), and "is more capable" (47%-39%). Hassan scored the highest advantage on the statement "is more likely to compromise to get things done" (51%-30%), a theme of her recent campaign ads.
NH voters not overly swayed by party label, Sununu running strong for governor
In the governor's race, incumbent Republican Governor Chris Sununu leads Democratic challenger Tom Sherman 53%-36%, with Libertarians Kelly Halldorson and Karlyn Borysenko receiving 2% each, with 8% undecided. Sununu is winning independents by a 2-to-1 ratio, 56%-28%.
"In New Hampshire, you get a bit of the electoral yin and yang," Paleologos said. "Granite State voters are saying an overwhelming 'yes' to both their Democratic senator and Republican governor."
Most voters satisfied with direction of state, buoying incumbents
The solid support for incumbents in their respective races may be attributable to voter satisfaction regarding the direction of their state. More than 56% of those surveyed said they believe New Hampshire is heading in the right direction while just 29% said the state is on the wrong track.
NH voters object to proposed federal abortion restrictions
When poll respondents were asked if they would support Senator Lindsey Graham's proposed national abortion ban after 15 weeks of pregnancy, which would be more restrictive than New Hampshire's 24-week ban, nearly seven out of ten voters (69%) said no to the proposal. Twenty-five percent of voters indicated they would support a 15-week ban, if enacted.
Methodology
This statewide survey of 500 likely New Hampshire voters was conducted September 23-26 using live telephone interviews of households where respondents indicated they were very or somewhat likely to vote in the November 2022 general election for senator and governor. The margin of error is +/-4.4 percentage points at a 95 percent level of confidence. Marginals and full cross-tabulation data are posted on the Suffolk University Political Research Center website: www.suffolk.edu/SUPRC. For more information, contact David Paleologos at 781-290-9310, [email protected]