A 'Perfect Fit' for a Fashion Influencer
Marketing major Sean Grady made the most of his Madewell internship, serving as a student brand ambassador for the high-end clothing brand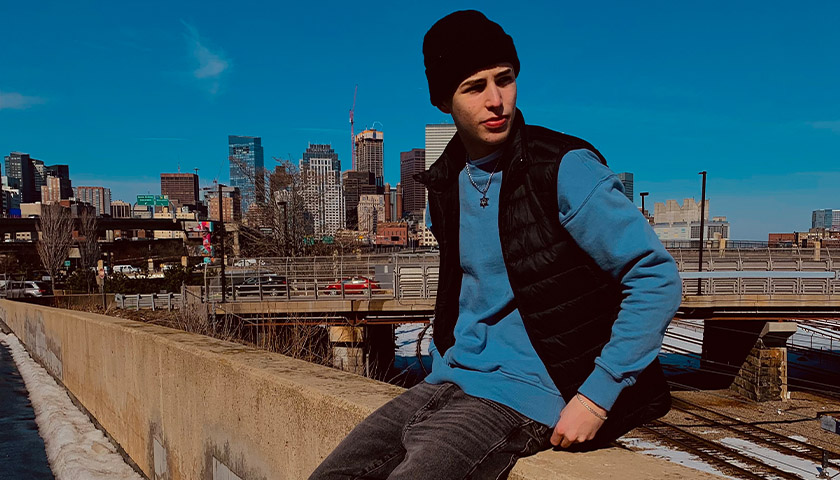 An email from his marketing professor about an opportunity to intern for a high-end clothing brand was the lucky break that Sean Grady, Class of 2025, needed to launch his career as a fashion influencer.
"I thought it was the perfect fit," says the marketing major. "I love people and I love fashion."
Hired as an intern by the marketing agency Riddle & Bloom, Grady was assigned to work as a student brand ambassador for Madewell, a popular clothing brand specializing in denim products under the J. Crew Group.
Grady was responsible for raising brand awareness for Madewell throughout the Suffolk campus and on social media during the spring semester. He was so successful that he was recently hired by online commerce giant Amazon in the same role, beginning this fall.
"Sean understands what it takes to promote and sell a product," says Marketing Professor Bob Cargill, who sent the email about the Madewell internship to students in his Principles of Marketing course. "He is likable, approachable, and convincing, and people will buy products and services from people that they like and trust. He knows how to attract attention for all the right reasons."
Grady says he employed many of Cargill's strategies in his marketing plan, including the importance of the Four P's: product, place, price, and promotion. "Professor Cargill assisted me throughout the entire internship," he says.
As a Madewell ambassador, Grady challenged himself to "meet as many people as possible— anywhere, anytime—to promote the brand," whether that was in one-on-one conversations, during classroom announcements, while playing pick-up basketball, or visiting student-run organizations. He also used his personal Instagram account to post regular photos of himself wearing Madewell gear, along with discounts for his followers.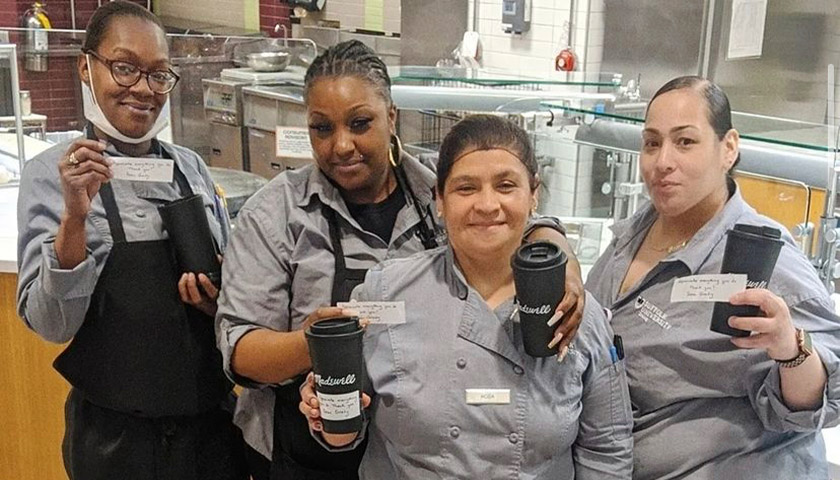 Grady took a soft-sell approach, sharing information about how Madewell uses eco-friendly materials such as organic cotton, recycled polyamide, and hemp.
"Influencing is different from a sales pitch because it's about being casual," he says.
The key to marketing success: relationships and social media
Dining halls were another spot where Grady went to connect with his fellow students. At the end of the semester, he handed out Madewell mugs to the cafeteria staff with a note inside that read: "Appreciate everything you do, thank you." ("They always showed me respect and a positive attitude," says Grady. "They played a real role in my success at Suffolk.") The café employees responded to his act of kindness with a "thank you" of their own on the University Dining website.
Grady's last assignment: hosting an event at the Madewell store on Newbury Street in Boston, using both his interpersonal and social media skills to attract a crowd. He considers both the event and his internship experience a "huge success," which yielded valuable personal and professional lessons.
"While it was essential to promote the Madewell brand," he says, "it was more important to me to make a connection with my peers and inspire them to go after opportunities out there that they believe in."