Poll: Kelly Leads Masters for Arizona Senate Seat
Women voters say abortion rights will impact their candidate choices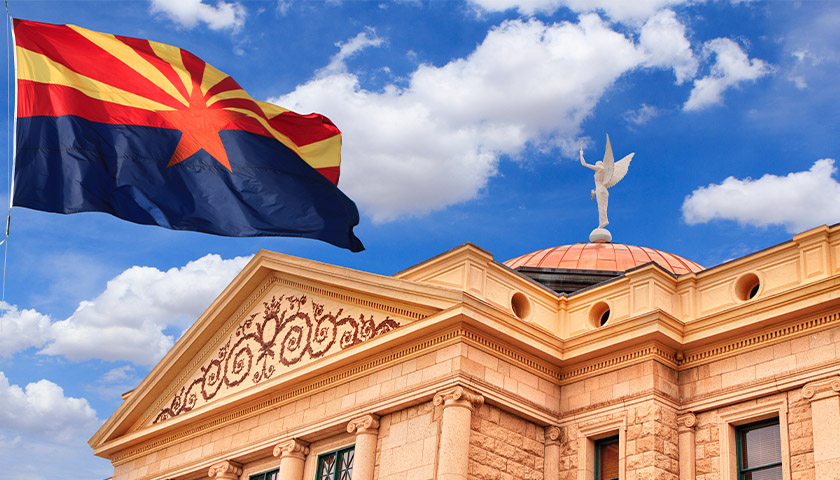 Incumbent Democratic Senator Mark Kelly (49%) leads Republican Blake Masters (42%) and Libertarian Marc Victor (2%) in an Arizona US Senate race that is key to Democrats' hopes of preserving a majority in the Senate, according to a Suffolk University/Arizona Republic poll of likely midterm voters. Just 7% say they are undecided.
Kelly's seven-point lead over Masters is driven by women (55%-35%) and independents (51%-36%), while Masters leads 50%-42% among men.
"The importance of abortion rights in Arizona shouldn't be underestimated," said David Paleologos, director of the Suffolk University Political Research Center. "In fact, independent women are voting on this issue with almost the same intensity as Democratic men."
When voters were asked to assign on a 1-10 scale how much their views on abortion will impact which candidates they will select in November, 49% of independent women gave it the highest rating, compared to 50% of Democratic men. Just 26% of independent men gave it a rating of "10," while 72% of Democratic women gave it the highest rating.
In the race for governor, Democrat Katie Hobbs (46%), the secretary of state, edges Republican Kari Lake (45%), a former TV broadcaster, by less than one point, with 8% undecided. The findings are within the survey's margin of error.
Hobbs trails among men by a considerable 16 points, 54%-38%, and splits independents evenly 40%-40% with Lake. A whopping 21% of independents remain undecided for governor, including 17% of Hispanic voters, who make up roughly one-in-five midterm voters.
Do you think democracy in the United States is at risk of failing?
Suffolk University / Arizona Republic Poll
September 27, 2022
Voters across party lines fear US democracy at risk
The Arizona survey shows a widespread concern among voters of both political parties that the nation's governance is in deep trouble. More than 7 in 10 midterm voters (71%) say they believe that democracy in the US is at risk of failing, including 75% of Democrats, 74% of Republicans, and 66% of independents.
Nearly half of Arizonians feel worse off now than in 2020
About 48% of Arizonans say they feel they are "worse off" than they were two years ago, with just 15% of voters saying they felt better off. Voters said their economic optimism was subdued, with 48% ranking economic conditions in their state as "fair," 30% indicating "poor," and 19% describing it as "good." Only 2% of those surveyed rated the Arizona economy as "excellent."
Methodology
This statewide survey of 500 likely Arizona voters was conducted September 21-25 using live telephone interviews of households where respondents indicated they were very or somewhat likely to vote in the November 2022 general election for governor. The margin of error is +/-4.4 percentage points at a 95 percent level of confidence. Marginals and full cross-tabulation data are posted on the Suffolk University Political Research Center website: www.suffolk.edu/SUPRC. For more information, contact David Paleologos at 781-290-9310, [email protected]