Suffolk Poll of Virgin Islands Hits Close to Home for Grad Student
Rae'Niqua Victorine, MPA/MAAP '23, and classmates give US territory residents a voice through student-conducted survey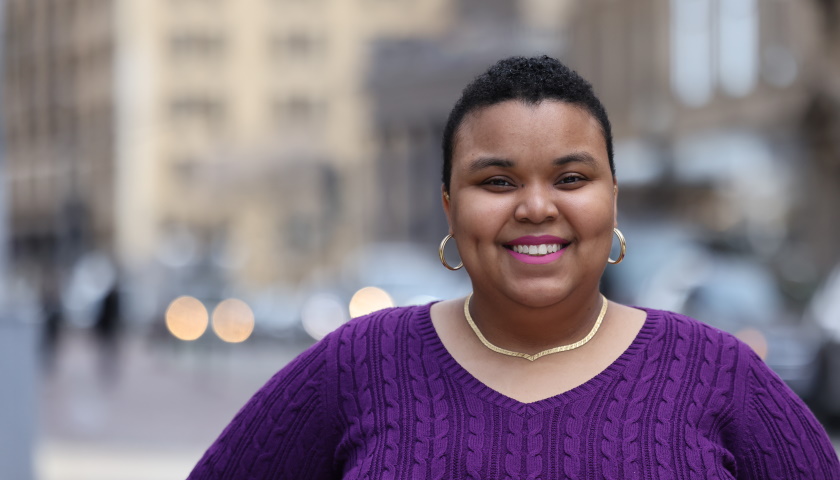 Just 30 hours after Rae'Niqua Victorine touched down in Boston to begin her sophomore year of college in 2017, Hurricane Irma swept through the US Virgin Islands (USVI). The Category 5 storm brought winds of over 150 mph, devastating Victorine's home island of St. Thomas, damaging an already-unreliable power grid, and destroying homes and healthcare facilities.
Only two weeks later, Hurricane Maria dealt a second blow to the island and, she says, provided yet another example of how the USVI are often overlooked by those on the US mainland. Media coverage focused heavily on Maria's impact on Puerto Rico, while attention and aid for the USVI were limited, says Victorine.
Now, a new poll—produced by Victorine and her classmates in Suffolk University Political Research Center Director David Paleologos's political survey research course—is helping to shine a light on the US territory, which consists of St. Croix, St. John, St. Thomas, and several smaller islands.
According to the poll, released in April 2023, an overwhelming majority of USVI residents feel like they are second-class citizens, and a supermajority want to vote in US elections.
While USVI residents are US citizens, they are not able to cast electoral votes for president of the United States, and their delegates to Congress can vote in committee, "but not on the floor where it really matters," explains Victorine.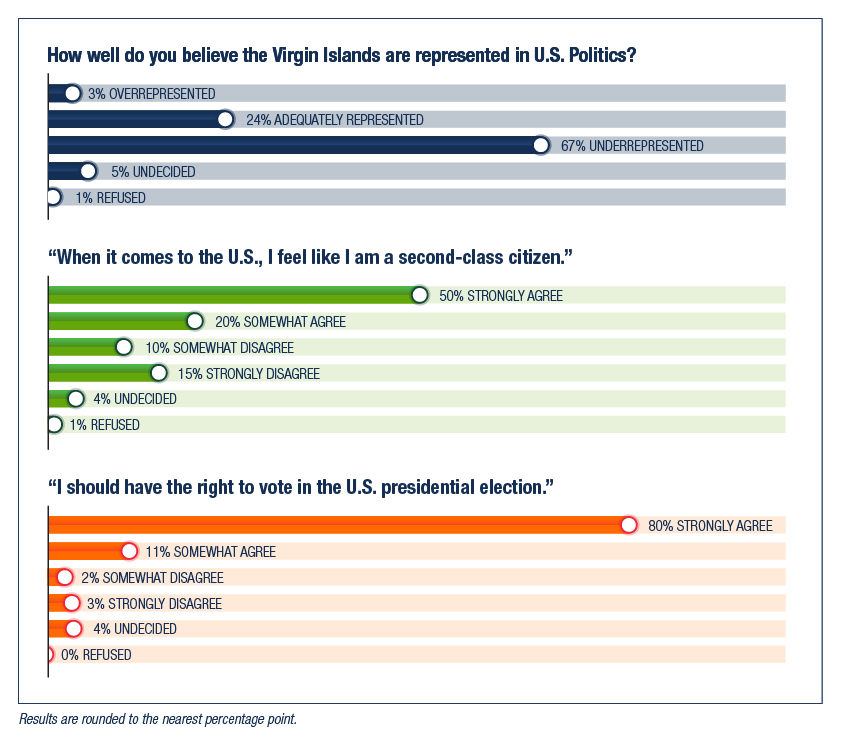 The drive to make a difference
Victorine grew up in picturesque Lindbergh Bay in St. Thomas, a short stroll from where crystal clear water gently crashes onto palm tree-lined white sand beaches. For those from the US mainland, the Virgin Islands are easy (no passport!) vacation destinations. But beyond the no-filter-needed Instagram shots, the reality of life there is more complex.
"I still get text message alerts all the time telling me that the power is out on St. Thomas," says Victorine, noting that research she conducted for another course showed that even with rising electricity costs on the mainland, Virgin Islanders still pay over three times more for unreliable coverage.
Seeing deficiencies in the island's school and healthcare facilities and other basic services fueled her desire to drive change. As a teen, she worked with the USVI government as part of the Virgin Islands' Legislative Youth Advisory Council, serving as chair of the committee on education, health, and youth relations. Now as a graduate student in Suffolk's dual master of public administration/master of art in applied politics program, and as the assistant director of the University's Moakley Center for Public Management, Victorine is preparing for a career doing what she loves most: helping people.
Students in the political survey research course each pitched an idea for the semester's poll. Typically students choose an issue close to home: a political race in Massachusetts, opinions about the T. But when Victorine made an impassioned plea for surveying the residents of her home territory, she inspired her classmates to break new ground.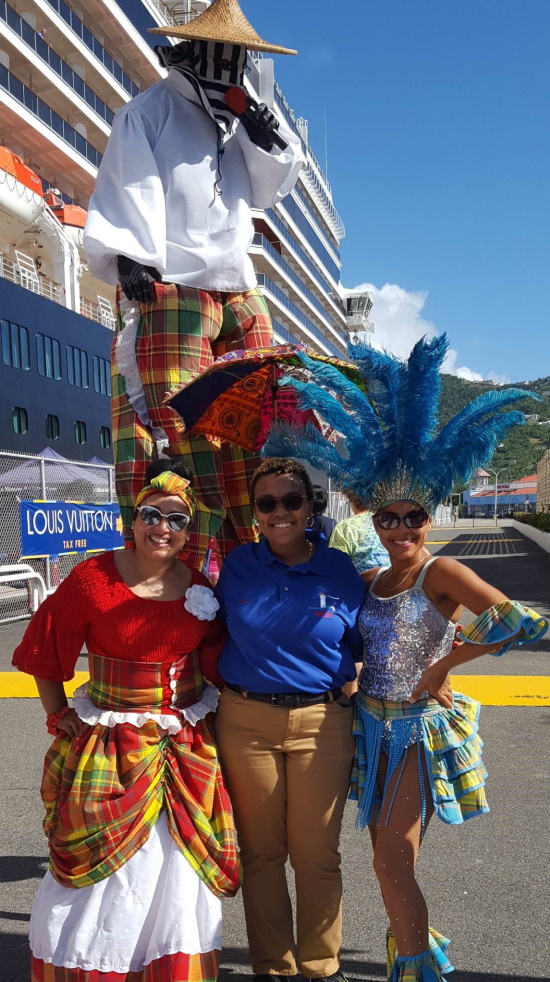 "Pollsters tend to be cautious. They don't want to do something new and be criticized," says Paleologos of surveying a little-studied location like the USVI.
But the SUPRC has a history of taking on new types of polls, including its innovative CityView series exploring urban issues and bellwether polls that predict election outcomes based on specific demographic attributes of individual counties. "We know our methodology is sound and our accuracy is solid," says Paleologos. "This project fit right into our wheelhouse."
Students crafted questions, surveyed 500 USVI residents over the phone, analyzed and proofed the data, and published their findings this spring. In addition to gauging the favorability of politicians on and off the islands—President Biden and Vice President Harris enjoy much more positive reviews in the USVI than they do on the mainland—the data reveals a pervasive dissatisfaction with the islands' infrastructure and resources.
Victorine describes her fellow Virgin Islanders as fiercely proud, resilient, and opinionated. "Having that opportunity to actually give them a voice on a national stage gave me the extra motivation to keep advocating for them. It matters seeing those results," she says.
She hopes the poll will lead to more surveying of US territories to raise awareness of their needs and all they have to offer, too. For example, she says, the USVI could play an important role in the push toward sustainable energy.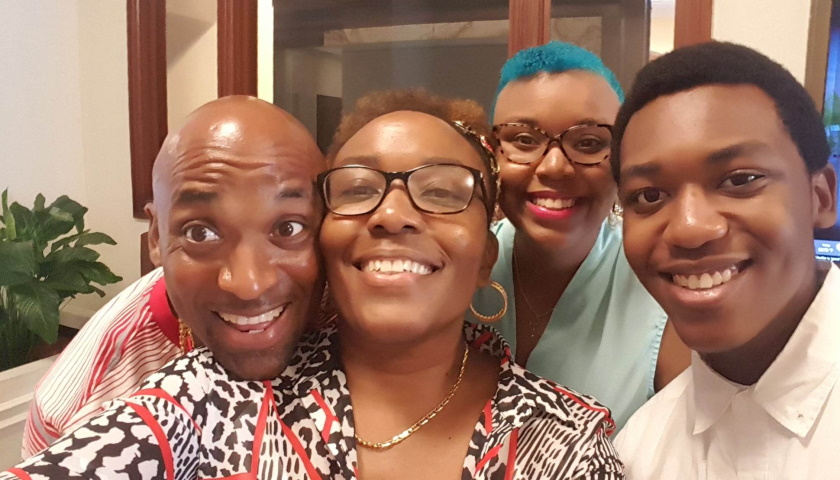 Paleologos compares the course to a "polling bootcamp" because it gives students an unusual level of access to every element of the process. Alumni use those highly marketable skills in many ways, including working for him and other polling firms, consulting on political campaigns, or conducting jury polling in the legal field. He is proud of his students' work and excited to see the potential ripple effect of this semester's poll. Already, it has received attention from the USVI press.
"I'm hopeful that the poll will be a useful tool beyond just being a class project, and that it will help local leaders improve the quality of life in the USVI," he says. "It may also encourage other polling organizations to survey there in the future."
As she thinks ahead to life after graduation, Victorine is considering multiple paths to serve those in need, whether in the USVI, in Washington, DC, or in her adopted home of Boston. Someday, after conducting careful polling, she plans to run for office. Despite a difficult year dealing with a rare nerve condition that affects vision in her right eye, she is ready to fight to bring representation and resources to her communities.
"This class gave me that pick-me-up, that motivation to keep the fire alive. I'm ready to take the world by storm."
The Suffolk University Political Research Center
Established in 2002, the
Suffolk University Political Research Center
(SUPRC) conducts statewide and national surveys as well as bellwether polls. It examines political races and analyzes voters' opinions on key issues. Suffolk's presidential polls have predicted outcomes in key battleground states, and its innovative CityView polls provide valuable insight into major urban areas across the country. Nate Silver's FiveThirtyEight.com ranked the SUPRC at the top of its list of
The Most and Least Accurate Pollsters of 2021-22
for its polling of the 2021-22 Senate, House, and gubernatorial races.
Learn more about the SUPRC