Americans Hold Grim View of Economy
New Sawyer Business School/USA TODAY poll shows that despite declining inflation rate, 70% of Americans believe economy is getting worse, not better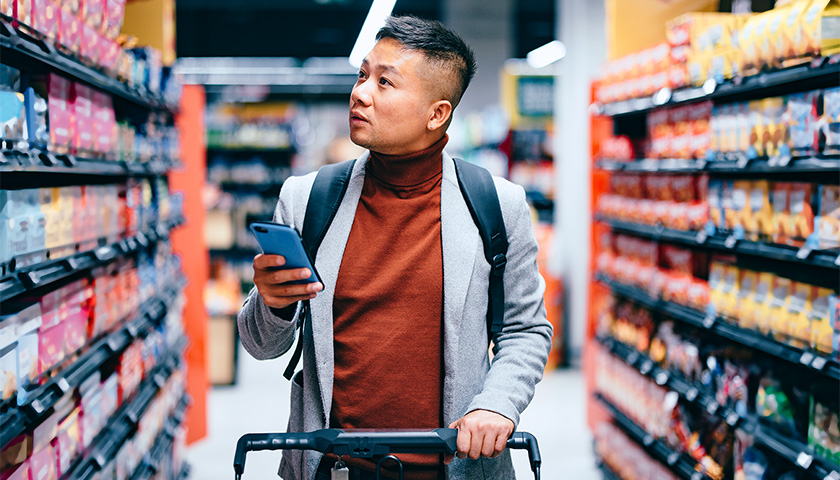 Nearly 70% of US residents say the economy is getting worse, not better, in a new Suffolk University Sawyer Business School/USA TODAY poll that reveals Americans are reining in spending amid deep concerns about inflation and the cost of living.
Despite a robust job market and an inflation rate that has dropped from over 9 percent in June 2022 to 3.7 percent last month, Americans take a dim view of the economy, with large percentages using words like "horrible," "awful," "bad," and "shambles" to describe it, compared to smaller percentages that use words such as "excellent," "good," "growing," or "improving."
A stunning 84 percent of respondents say the cost of living is rising, citing the swelling price of everyday needs. Food prices are rising the most, according to nearly half (49%) of respondents, followed by housing costs (16%), utility bills (11%), and transportation, including gas (11%).
The Suffolk University Sawyer Business School/USA TODAY survey sought out opinions of 1,000 adults nationwide—evenly split by gender, geography, and across the political spectrum.
Kitchen table financial issues were paramount in respondents' minds. Americans overwhelmingly said they are cutting back on spending. More than 71% said they are going out to eat less often. They are dialing back spending on clothing purchases (68%), groceries (53%), vacations (58%), and canceling or delaying home improvements (57%).
Spending less, saving less
Nearly 60% of those polled said they disapproved of President Joe Biden's handling of the economy, and when asked whether they had more trust in Biden or Donald Trump to improve it, the respondents favored Trump by a 47%-36% margin.
"This poll shows a real disconnect between the way the Biden administration has described the economy and how a majority of Americans say they feel about the economy and the need to curtail their spending in almost all categories," said David Paleologos, director of the Suffolk University Political Research Center in Boston. "We have many Americans, especially lower income families, who are not anticipating a happy holiday season this year."
Nearly 44% of all those polled said they will cut back on holiday spending this year. Nearly 40% said their family's total debt had increased, and 30% said they were forced to cut into their savings to pay bills.
US households earning under $50,000 reported feeling most pummeled by the economy. Those respondents described an unsustainable path of declining savings, increased debt, dramatic reductions in daily spending, and general pessimism about the future.
A clear majority of those lower income households said they are cutting back on everything: food, clothing, utilities, travel, healthcare, even dialing back the home thermostat to save money. Households earning $100,000 or more reported cutting back significantly in only two categories: restaurants and retail.
Read USA Today's news coverage of the poll and Washington Bureau Chief Susan Page's analysis.