2019 Commencement Speakers Are Inspiring Cultural, Policy, and Business Leaders
Oscar-winner Ruth Carter, Congressman Joe Kennedy & businessman Gene Lee
Suffolk University's three speakers for its 2019 commencement ceremonies on Sunday, May 19, at Rockland Trust Bank Pavilion, 290 Northern Ave., Boston, were:
Academy Award-winning costume designer Ruth E. Carter, a visual storyteller who has been lauded for incorporating the history of the black experience into her designs and who was awarded an Oscar for her work on Black Panther, spoke at the College of Arts & Sciences ceremony, telling students to "take chances and be unpredictable."
U.S. Rep. Joe Kennedy III, who has prioritized the issues of mental health, access to legal services, transgender rights and the Green New Deal during his time in Congress, spoke at the Law School commencement, telling graduates how witnessing injustice led him to the law and praising the legal help members of the Class of 2019 already has given to clients in need.
Gene Lee, president and CEO of the Darden Restaurants. Inc., an industry veteran and a Suffolk University alumnus, spoke at the Sawyer Business School ceremony, advising graduates to

be curious, love what they are good at, and embrace challenges

. He received a roar of appreciation when he announced that he was treating the new alumni to dinner; they each found a gift certificate to Darden restaurants under their seats.

.
Note: This story was updated with links to speaker stories as they were posted on Commencement Day.
Speaker biographies
Ruth E. Carter
Revealing a character's essence through costume design has brought Ruth E. Carter accolades as an "essential visual storyteller of Afrofuturism."
Carter, originally from Springfield, Mass., has played a significant role in shaping the personas of characters in more than 60 film and TV productions during a three-decade career. She won an Oscar for best costume design for her work on the 2018 Marvel Studios blockbuster Black Panther, with costumes that not only gave authenticity to an imagined world but also are influencing the world of fashion. The Wakandian attire melds a sci-fi vibe with carefully researched African motifs. Among the influences were the color symbolism of the Maasai people of Kenya and Tanzania and the jewelry of the Ndebele women of Southern Africa.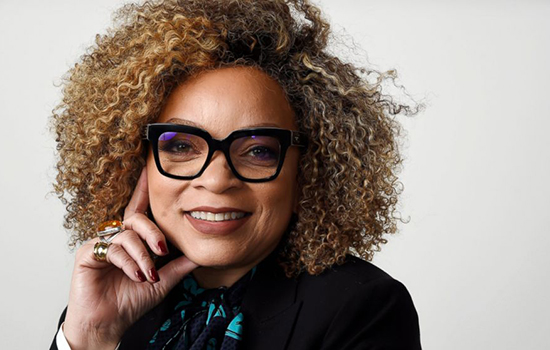 Previous Academy Award nominations for costume design came for her work on Spike Lee's Malcolm X—one of more than 10 films she worked on with the director and actor—and Steven Spielberg's Amistad. Carter also was nominated for an Emmy for the 2016 reboot of Roots.
Carter's imagination is a key to her designs, but she also is known for her comprehensive research in recreating the clothing of different times and places. She created clothing that might have been worn by a 19th century Spanish queen and by African slaves for Amistad. The look and feel of the civil rights era was recreated for actors playing the Rev. Martin Luther King, Jr., his allies, and adversaries for Ava Duvernay's Selma. And she captured the fashion vibe of 1980s Bedford-Stuyvesant for Lee's Do the Right Thing.
A "Heroes and Sheroes" exhibit of her work has toured the United States in 2018-19, and the fashion industry recently honored Carter for her iconic work in some of the most influential films in U.S. history. She told the industry guests that she was attracted to costume design through "these stories of African-American culture, this story of our journey. When I started, I didn't see very much of us, and I really in my heart wanted to tell my stories."
Carter holds a BA from Hampton University.
The College of Arts & Sciences commencement will begin at 1:30 p.m. May 19.
Congressman Joe Kennedy III
U.S. Rep. Joe Kennedy III is pursuing a national agenda focused on social justice as he serves his fourth term in Congress, while also addressing mental health and addiction, energy costs, manufacturing and STEM education, reflecting constituent priorities.
Kennedy, a former prosecutor and legal aid volunteer, in 2015 helped establish the first Congressional Access to Legal Services Caucus, which in recent years has fought to retain Legal Services Corporation funding. He also is working to strengthen protections for transgender students and military service members as chair of the Congressional LGBT Caucus's Transgender Equality Task Force.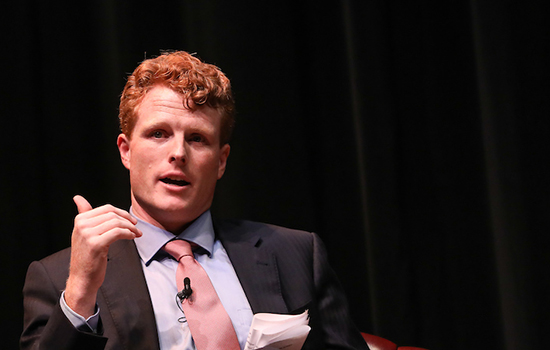 He is a member of the House Energy & Commerce Committee and an original sponsor of the Green New Deal resolution.
The congressman's name is well recognized across America, and the spotlight was on him in 2018, when he delivered the Democratic response to the State of the Union report, during which he described the highest American ideal as: "…the belief that we are all worthy, we are all equal and we all count. In the eyes of our law and our leaders, our God and our government. That is the American promise."
The Massachusetts congressman represents the Fourth District, which ranges from suburban Boston to the industrial cities of the South Coast region. He has participated in Suffolk University campus events, most recently discussing mental health at a Ford Hall Forum, and students have visited his Capitol Hill office.
Before his election to Congress, Kennedy was an assistant district attorney for Middlesex County and for the Cape and Islands.
Kennedy, who is fluent in Spanish, served as a Peace Corps volunteer in the Dominican Republic, where he designed and implemented an economic development project.
He holds a bachelor's degree in Management Science and Engineering from Stanford University and a JD from Harvard Law School.
The Law School commencement will begin at 5:30 p.m. May 19.
Gene Lee
Gene Lee is president and CEO of Darden Restaurants, Inc., an industry veteran and a Sawyer Business School alumnus.
The Darden family of restaurants features some of the most recognizable and successful brands in full-service dining: Olive Garden, LongHorn Steakhouse, Cheddar's Scratch Kitchen, Yard House, The Capital Grille, Seasons 52, Bahama Breeze and Eddie V's. Darden employs 180,000 team members in more than 1,700 restaurants serving nearly 380 million guests each year.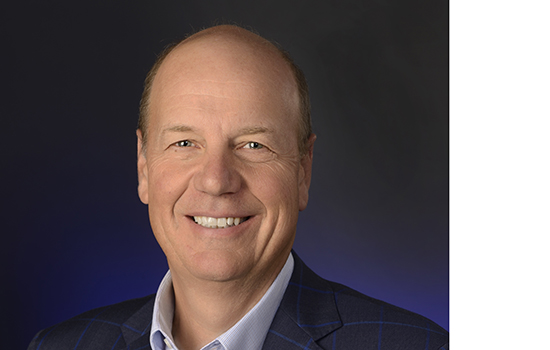 Lee began his restaurant career in high school as a busboy at York Steakhouse in Framingham, Massachusetts, and never looked back. He is passionate about restaurant operations and leads Darden with a focus on getting back to basics—ensuring that guests and team members win with every decision he makes.
Lee has been recognized across the restaurant and food service industry for his leadership and his commitment to culture and people. In 2018, he received the International Foodservice Manufacturers Gold Plate Award for industry excellence, which is widely regarded as the food service industry's top honor. He was recognized in 2013 with the People Report Workplace Legacy Award, presented annually to the leader who has clearly demonstrated a commitment to balancing people and performance throughout his or her career in the foodservice industry.
Lee has spent more than 30 years in the restaurant business, but he has not forgotten his roots at Suffolk University, where he earned an EMBA in 1996.
"When others wouldn't, Suffolk gave me the opportunity, and through that opportunity I was able to formalize my education, gain a lot more general knowledge and apply that along with my operations background in restaurants," Lee told members of the Suffolk community at an event in fall 2018 celebrating the opening of the Darden-funded Suffolk Cares food pantry. He said the educational opportunity Suffolk gave him played a big role in his eventually running Darden, the nation's 42nd largest employer with more than 1,700 restaurants.
"That doesn't happen for me without the opportunity that I received at Suffolk," Lee said.
The CEO is giving back, leading the Darden Foundation's philanthropic focus on hunger. Darden funded the construction of the Suffolk Cares Pantry to ensure that all students have access to the nutrition that fuels a healthy lifestyle and academic success.
"I've got more than seventeen-hundred restaurants, and every one of them is loaded with food, but food insecurity was an issue that never resonated with me until I started to read and think about it," he said during the formal opening.
"The goal is for every student in this University to be properly nourished, in and out of class, at work, and in their everyday lives. It's hard enough to be a good student in a competitive environment without having to worry about your next meal."
The Sawyer Business School ceremonies will begin at 9 a.m. May 19.