From Suffolk to 'The World'
International relations experience leads to producing role on global radio show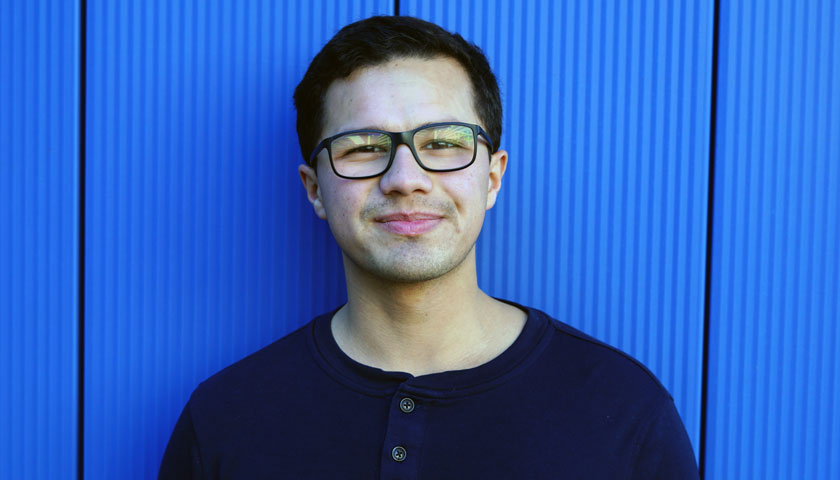 As a Suffolk University Government major focusing on international relations, Diego Lopez knew exactly what he wanted to do:
"Anything that got me out into the world," he says.
Suffolk was the perfect home base—and launch pad—for Lopez to explore his interests in travel, politics, and world issues. He studied abroad in Florence, Italy; helped build a house in Cambodia during Alternative Winter Break; went behind the scenes of American democracy through Suffolk's Washington Center program; worked to advance indigenous peoples' rights at a non-governmental organization; and got a taste of diplomacy interning in the Canadian embassy.
Each experience deepened his understanding of people and politics, but none felt like the right career fit as he approached graduation in 2018. Then his mentor had an unexpected suggestion.
"I was a research assistant for Government Professor Michal Ben-Josef Hirsch, and she was always super-helpful and encouraging. She had worked in media for a while and advised me that it was a potential direction" says Lopez.
When Lopez met representatives from Boston media company WGBH at a job fair, he was worried that he didn't have any relevant experience. He took a chance and spoke with them anyway. When he shared his background in international relations they told him about an opening on Public Radio International's "The World," a daily news program focused on international stories.
Now Lopez spends fast-paced days as a production coordinator on the program, pitching stories, researching topics, and tracking down experts from every corner of the globe to book in time for the 3 p.m. airing.
"We're a world news show, so sometimes guests aren't in our time zone. I've had to find German economists, American expatriate baseball fans, and specialists in indigenous artwork with only a few hours of lead time," he says. "Sometimes you get ghosted. It happened to me last week. Chasing people is terrifying, but it helps the day go by fast."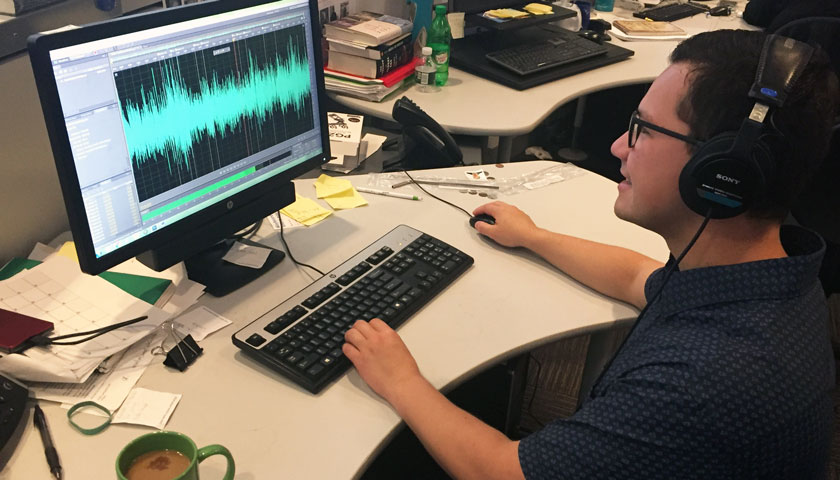 Lopez credits a very generous newsroom culture with allowing him to pick up journalism and production skills on the job. He works with the digital team on online pieces and now spends one day a week doing audio production. Even though his daily tasks required a new set of skills, he feels his background in international relations gives him an edge.
"For all the pitches I do, you need a strong understanding of what's going on in the world," he says. "Because of what I studied at Suffolk, I have the background I need to understand and explain issues to listeners."
Lopez is proud of the work he has produced, including stories as diverse as following a camera-wearing eagle soaring over the Swiss Alps, to profiling the new Filipino American host of the children's show "Blue's Clues", to explaining the independence referendum in the little-known islands of Bougainville. He hopes to one day become a field reporter, traveling around the world to interview experts in person.
"Every single day I learn so many things that I didn't know before, and I feel so much more engaged with the world around me," he says.
"Journalism isn't something I'd considered initially, but now I know it's where I belong."