Alumni find satisfaction in combining business with culture
Suffolk art and design graduates are leading international graphic design teams, curating exhibits, and creating installations in Spain and Iceland. Theater alumni have performed on Broadway and in Greater Boston, and they have stage-managed international touring productions. Yet families sometimes balk when a student chooses to study the arts.
Suffolk's arts administration program offers another option, expanding career options for those with an artistic bent .
"When I tell families about the arts administration minor, they see viability in studying the arts," says Heather Stern, director of the program.
Expanded possibilities
Haley Cormier wanted to combine artistic study—in her case fine art—with either business or marketing. Suffolk makes combining those areas possible through an undergraduate curriculum that enables crossover between its Sawyer Business School and College of Arts & Sciences.
"I came in with the idea of having options in the art world beyond fine art," says Cormier, BFA, '17.
When the College established the arts administration program, it "seemed the perfect bridge between multiple disciplines," and Cormier opted in.
The move paid off: She is now the community manager for the Autodesk Technology Centers residency program in Boston—and loves her role there, although her office shifted to remote work when the coronavirus struck. Cormier also remains a working artist.
"I must study politics and war that my sons may have liberty to study mathematics and philosophy. My sons ought to study mathematics and philosophy…in order to give their children a right to study painting, poetry, music, architecture, statuary, tapestry, and porcelain."
John Adams
Letter from Paris, 1780
For Aisling Mehigan, who is "super passionate about theater," majoring in management and global business seemed like the right choice, but she added an arts administration minor.
"When I was deciding which college to attend I was torn between a technical theater degree and business," said Mehigan, BSBA '18. She chose Suffolk because she could study theater "as more of an extracurricular activity."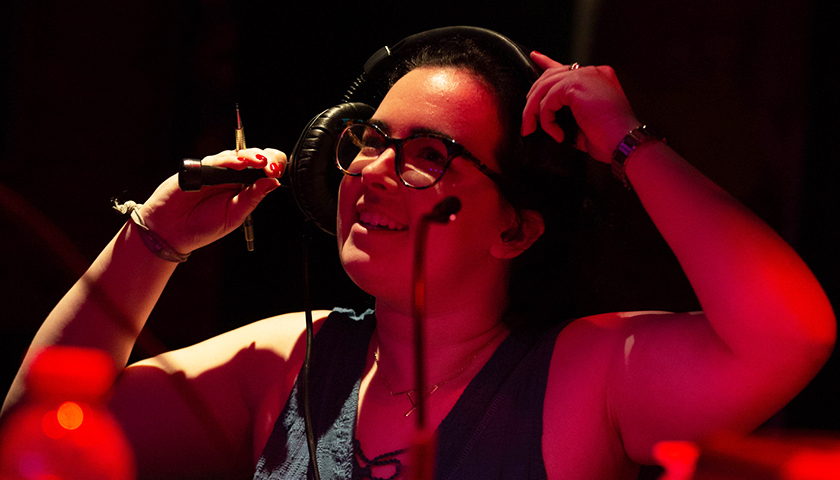 Until this past spring Mehigan could stand on the vast stage of Boston's Citizens Bank Opera House whenever she pleased. She is the operations assistant for the venue, a role that combines theatrical knowledge with business savvy. But the pandemic shut down theatrical productions in Boston and elsewhere, so Mehigan is waiting in the wings for the Opera House's reopening, even as other arts administrators work remotely.
Learning by doing
The arts administration program begins with immersion into the whys and wherefores of an arts organization—from how it will meet community needs to finances and governance.
Tapping into Stern's vast Boston arts network—she has worked in arts administration for much of her career after debuting as a Broadway stage manager—students in the program's introductory course choose a Boston arts organization and explore the details of its operations.
A follow-up course has students build their dream projects based on what they've learned. This class culminates in a pitch session with arts investors, with the aim of bringing some of the projects to fruition.
"You really don't learn without doing—to dig in with the ideas you have fits right in with the creativity initiatives that are part of the University's strategic plan," says Stern.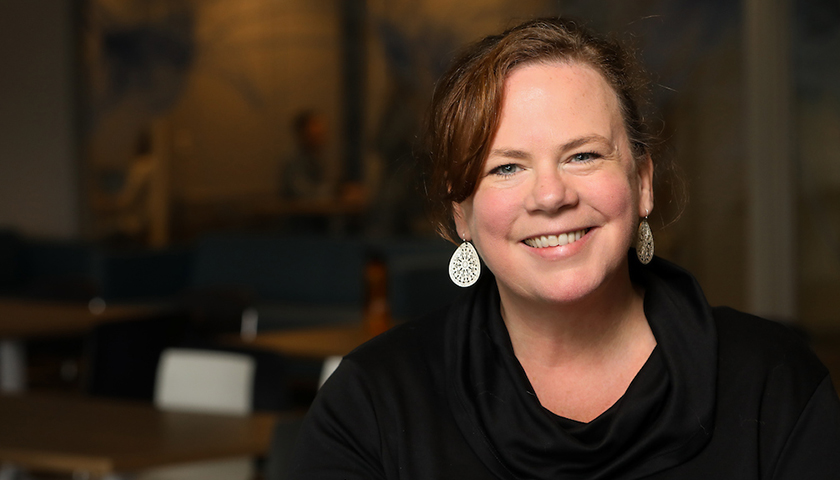 Business and pleasure
Mehigan says there was a definite disconnect between what she was studying in her daytime business classes when she was at Suffolk and the work she performed at night in the theater.
"The theater faculty were surprised to have a business major getting involved, but I was welcomed and got to work on a bunch of shows during junior and senior year," she says.
"When I found out about the arts administration minor, Jim [Kaufman of the Theatre Department] encouraged me to take a class. I then only needed a second class to complete the minor because I had already fulfilled the electives through business and theater classes," says Mehigan.
While the Opera House is in full swing, Mehigan assists the directors of operations and production. She does advance work for Broadway tours coming to Opera House and makes everything works seamlessly.
"If it's a show I really like I'll get a seat, but otherwise I watch from the back of the auditorium," she says.
Because Live Nation is the parent company of the opera house, Mehigan also gets to work production at Fenway Park concerts, and she has missed that this summer.
Her advice to students mulling their futures: "People should keep their options open. I went into school having no idea this was a possibility. I wanted to be a stage manager, and the things I like about stage managing are things I get to do in my job."
Read about Other Paths in the Arts 
Expertise in many areas
Because arts administration requires skills in many areas, the minor is a collaboration among the departments of Advertising, Public Relations, & Social Media, Art & Design, Art History, Theatre, and the Sawyer Business School.
Stern works closely with Brendan Burke of the Sawyer Business School's Institute for Public Service. " We sit and bat ideas off of each other—how our areas and interests overlap. His focus is strictly nonprofit, while ours is the arts, but also for-profits."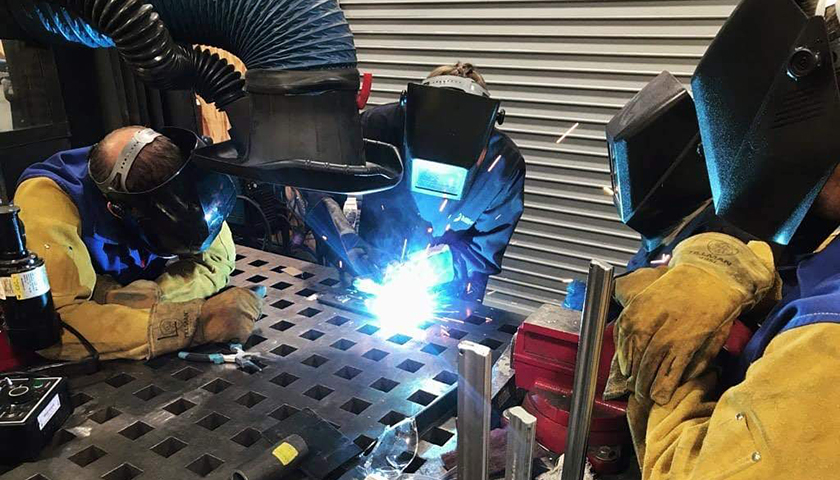 The day-to-day of an arts administrator
Cormier says the arts administration instructors were interesting and made the coursework fun, and it was "great to have so many perspectives on the possibilities in arts administration. But if you had told me then I would be working in a tech firm I would have laughed."
She remains an active artist whose work has been shown at Suffolk's art gallery and elsewhere. Cormier also serves as an art consultant for Cambridge restaurants, and she advises Suffolk students through the University's Ram Alumni Mentoring Program, or RAMP.
Since the pandemic forced closure of the Autodesk Technology Centers in Boston, Cormier has worked to sustain the research and development workspace's collaborative efforts and improve programs while working remotely.
"The value has shifted temporarily to having access to the community and its expertise," including teams at Autodesk sites in San Francisco and Toronto, says Cormier, who helps to implement programming, such as online design critiques and weekly meetups.
One virtual community meeting addressed a project to create a player fence in the Lechmere area of Cambridge. "You can play music on it, or it can play itself, like a player piano," said Cormier, and the group discussion enveloped a range of issues, including how to fabricate the base, technique, how materials would affect the sound, and activating and engaging the space.
While she and her team are making the best of virtual work in a space meant for hands-on projects, Cormier misses impromptu conversations with residents and is eager to get back on site.