INTO Suffolk Student Center
The INTO Suffolk Center is the physical hub of your international student experience. We'll help you feel at home, no matter how far you've traveled.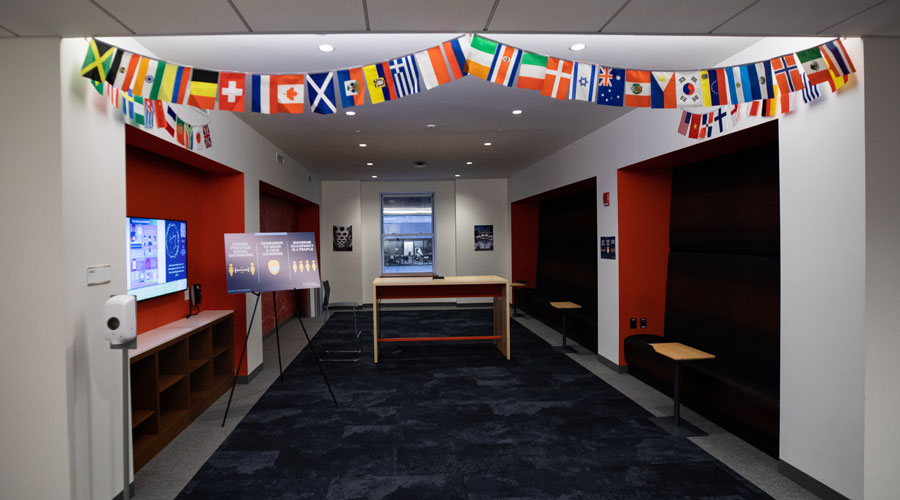 The INTO Suffolk Center is dedicated to your needs, complete with classrooms and a student lounge. It's conveniently located on campus, close to your classes, student housing, and dining. Home to the INTO Suffolk team, it has all the resources you'll need as an international student.
Our team will help you get comfortable in our globally diverse community and introduce you to Suffolk University's academic environment and expectations. We provide tutoring services, academic advising, and a great space to meet your fellow international students or just hang out with friends.