Our Global Community
When we say Suffolk University is global, we mean it. People come from all over the world to study, teach, and work at our vibrant campus in downtown Boston.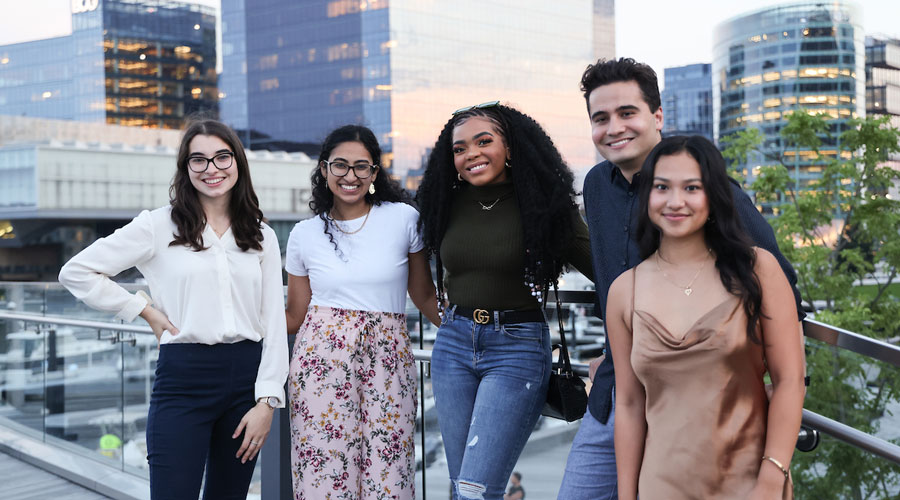 This global diversity inspires members of our community to see the world in exciting new ways, both in and out of the classroom. By the time they graduate, our students have the confidence and cross-cultural competencies to solve problems in innovative ways.
No matter which continent they call home, Suffolk students share their unique points of view and learn from their peers' diverse cultures and life experiences in our inclusive community. International students choose to earn their undergraduate, graduate, and law degrees at Suffolk because they feel at home here. In fact, we welcome one of the country's largest international student populations.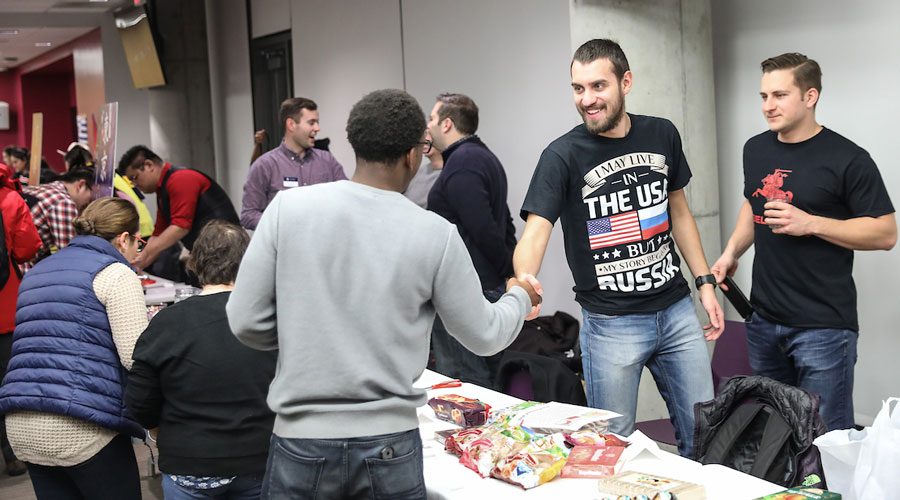 Our students also learn from faculty members who draw upon their own global backgrounds to share international insights in class and publish research in the world's most prestigious journals.
No wonder Suffolk alumni lead their fields the world over. They're also excited to help fellow alumni and current students advance their careers across the globe.
And we are committed to further advancing our community's ability to engage with the world and help shape it. That's why global engagement is one of the five major pillars of our strategic plan, Suffolk 2025.
The more our community interacts with the world, the better-positioned our students are to make their own unique mark in it.