GOLD Council
Suffolk University's GOLD (Graduates Of The Last Decade) Council comprises undergraduate alumni of the last decade.
This dynamic group serves the young alumni and student communities through involvement with Undergraduate Admissions, Career Services, the Alumni Association, and the Annual Fund.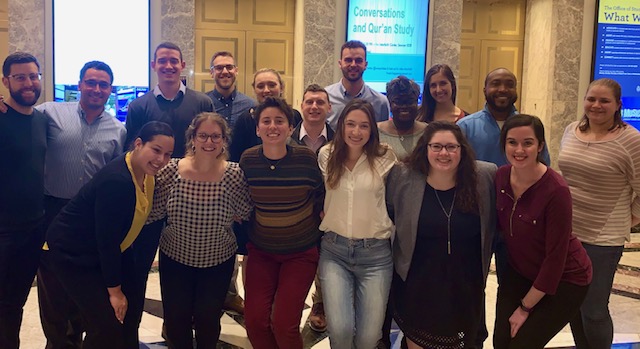 2020-2021 GOLD Council Officers
President
Colin Loiselle, BS'16, MPA/MSPS'18
Vice President
Tyler LeBlanc, BSBA'15
Secretary
Jacqueline Bresnahan, BA'14, MPA'16
2020-2021 GOLD Council Members
Shannon Alessandroni, BA'18
William Cerullo, BA'14
Briana D'Amelio, BS'19
Doris Dias, BSBA'17
Sydney Fonseca, BSBA'17, MBA'19, Advancement Chair
Serina Gousby, BA'16, Events Chair
Melissa Guirand , BSBA'18
Dennis Harkins, BSBA'15, MPA'17, Admissions Chair
Victoria Ireton, BS'16
Matthew Larkin, BSBA'19
Benjamin Linares, BSBA'16
Shannon McLaughlin, BS'19
Vianelle Melo, BS'13
Marissa Musumeci, BA'14
Dylan Parsons, BS'18
Joseph Piemonte, BS'19
Emmanuel Pierre-Louis, BSBA'18
Morgan Robb, BSBA'19
Jarrod Smith, BSBA'14
Brittany Sullivan, BSBA'12
Emily Sullivan, BA'12, MSCJS'13
Sean Walsh, BS'17, Career Development Chair
If you are interested in learning more about the GOLD Council, or how to become involved as a young alumnus/a, please contact Amy Siegel, BA '14, Associate Director, Alumni Relations & Annual Giving—Student & Recent Graduate Programs.