In the sparkling blue Atlantic waters far off the coast of Portugal, nine volcanic islands beckon with impossibly green hills, winding hiking trails, miles of hydrangeas, and the hypnotic beat of crashing waves.
Brianna Vieira has deep roots in this land of ocean breezes. When you grow up visiting relatives here, these islands don't just inspire you. They shape you.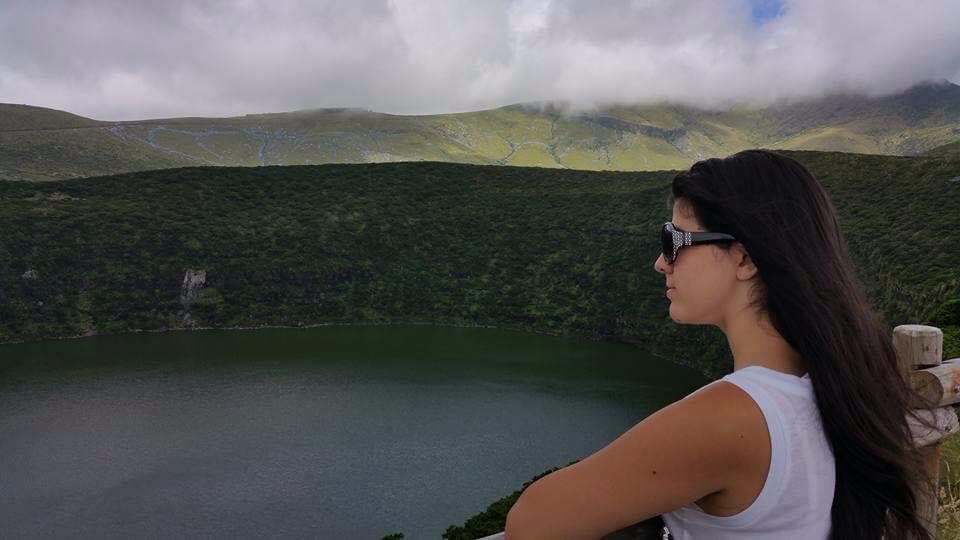 What if the rest of our planet could be more like this natural paradise? And what if she's the one to make that happen?
"I am really passionate about transforming this world into something like that," Brianna, Class of 2020, says, "where it's all about nature. It's all about finding joy in the natural world."
While the Azores' lush landscapes taught Brianna to love the environment, her parents and close-knit family taught her to value her Portuguese heritage. Her great-grandmother was a folk singer, and Brianna has recorded some of her songs and performed them to new audiences back in the Azores. "A lot of the songs tell the stories of our ancestors. I really try to keep the traditions alive through music," she says.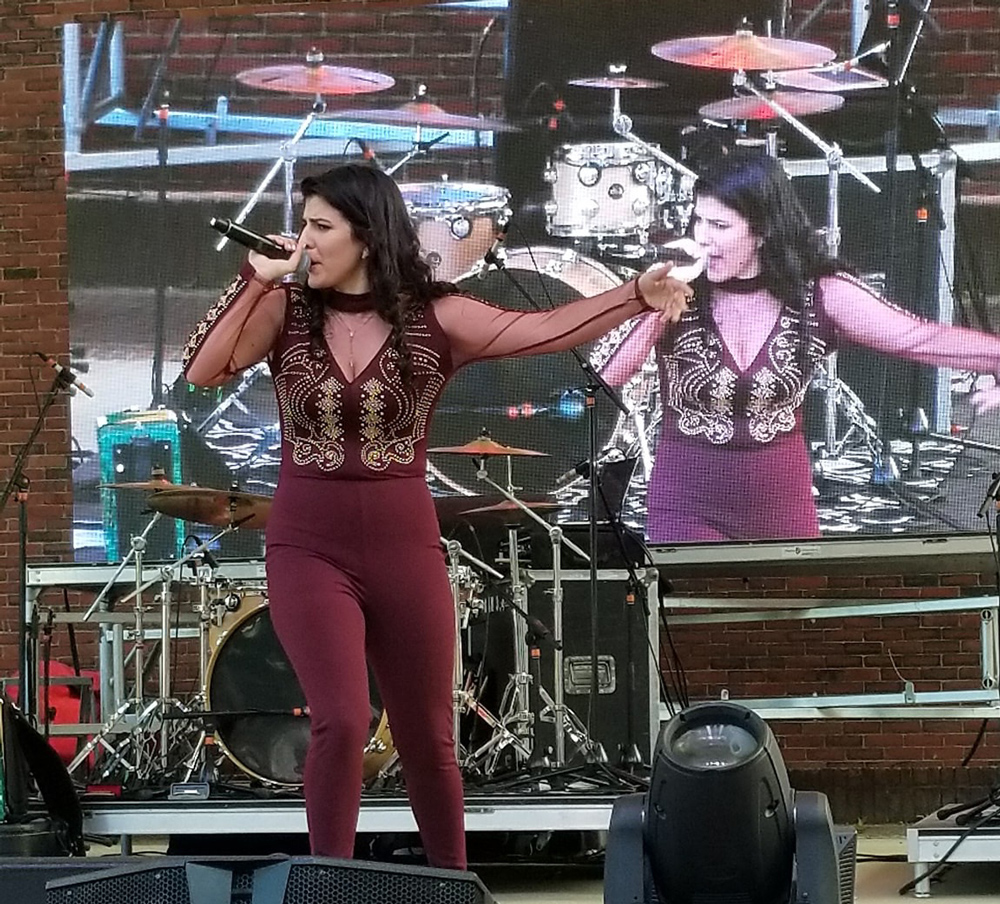 Brianna doesn't just respect nature and her cultural roots, though. She respects her fellow humans, too—wherever they come from, whatever they believe. "I want to do something that makes a difference, that makes a change, and makes everybody feel included, like they have a place in the world," she says.
When it came time to apply to college, Suffolk University spoke to her. "One of the reasons I wanted to come to Suffolk was because of how inclusive and open they are," she says, "and how they want to give everybody the opportunity to grow and flourish."
The Tools to Change the World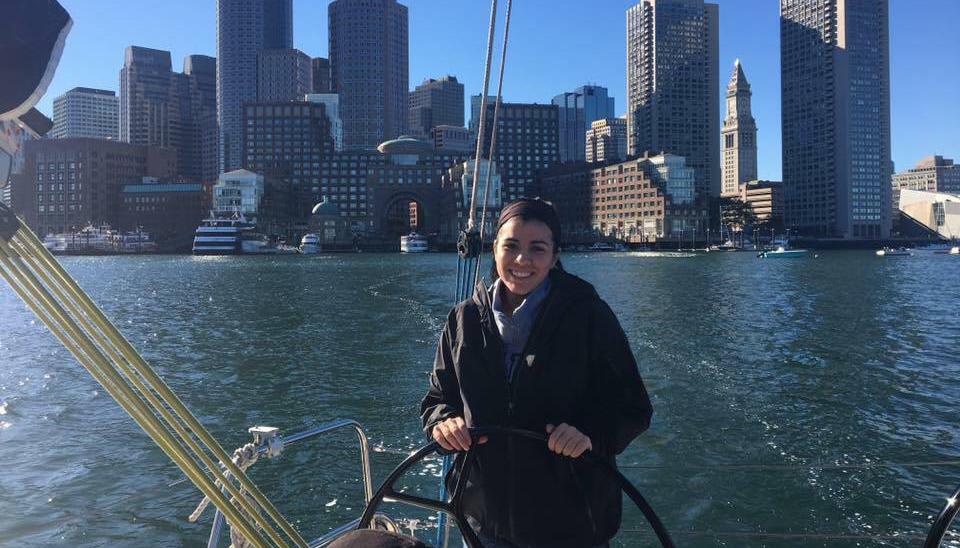 And when she arrived on campus, her roots helped her blaze her trail.
If you're going to change the world, you need the right tools. Brianna's strong ties to the Azores' natural splendor made her initial choice of major—environmental studies—a no-brainer.
Then, in a world full of alluring possibilities, Brianna found her perfect match.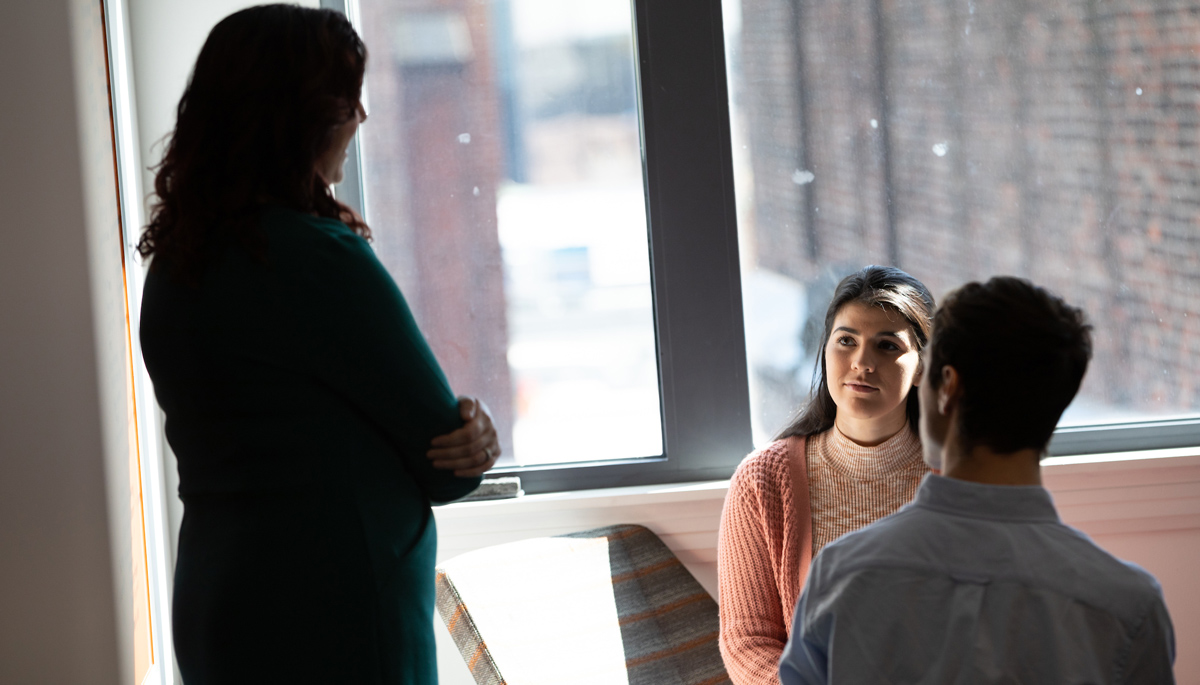 All it took was one class with Shoshana Madmoni-Gerber. "Literally, the first day I sat down in Intercultural Communication—it was about diversity and cultural studies, how to interact and do business with people from other countries—I was like, 'Wow, I think I've found what fits me, what resonates with me,'" she says.
Brianna declared her major in global and cultural communication the very next semester, along with a minor in environmental studies.
She's found a new inspiration in Professor Madmoni-Gerber, who's renowned for her inclusive spirit and passion for teaching. Brianna also relishes the chance to connect her major with her minor. After all, if you're going to save the earth, you'd better learn to communicate with everyone on it.
"You need to learn how to appreciate and accept everybody for who they are," Brianna says. "At the end of the day, you need to have those connections with people from different cultures."
Through her classes and campus involvement, she's strengthened her world-changing arsenal. Communication, crisis management, negotiation: Brianna has them all.
"I've really learned how to deal with the real world," she says. "How to just engage and make sure everybody's feeling welcomed. I feel very prepared this year to graduate. I'm really excited for it.
When Commencement Day arrives, Brianna's not just ready. She's got options. Will she go into environmental consulting or human resources? Earn an MBA or a Master of Public Administration?
One day, you might catch Brianna somewhere far-flung—performing her great-grandmother's songs, uniting people from all walks of life, and helping to protect our planet's treasures. For now, she's putting her skills to work right on campus.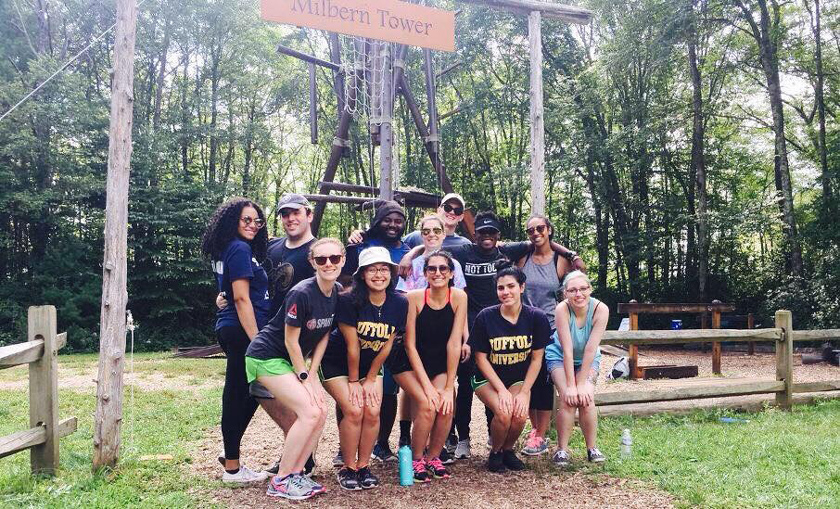 As a resident assistant, Brianna helps other students flourish while living with peers from other backgrounds and life experiences. "I just love people and spreading good messages," she says. Building community in the middle of downtown Boston just comes naturally.
"It's okay to not have the same beliefs," she says, "but it's important to know how to deal with that. You need to know how to put those beliefs aside and treat everybody with the same respect they deserve."
While following her academic passions and helping others feel at home here, Brianna found her place at Suffolk—one just as special as her beloved islands.
At One with the World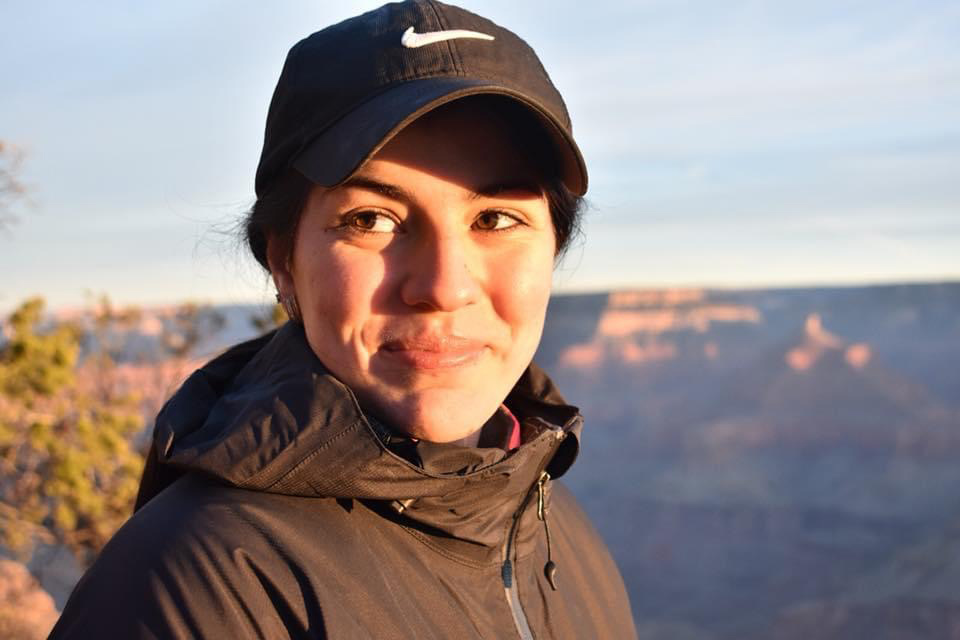 Perhaps nothing captures this truth more than her Alternative Spring Break trip to the Grand Canyon her sophomore year. Amid the canyon's grandeur, she and her group learned about the dangers of deforestation and micro trash, and bonded every step of the red and rocky way.
One crisp morning, the student environmentalists woke up early to catch the sunrise. "It was a good time to just disconnect and be with yourself, your thoughts, and your group," Brianna says.
She found herself sitting in silence as the canyon glowed in the bright orange light of a new day. Just one young woman and the nature she loves so much.
"It felt like nothing could touch you," Brianna says. "I felt at home, because I was remembering the Azores and being home with family."
It doesn't get more natural than that.