What were the servers bringing out of the kitchen on that plate? Something red…and glistening. Wait, no. Could they actually be tongues with a side of parsley?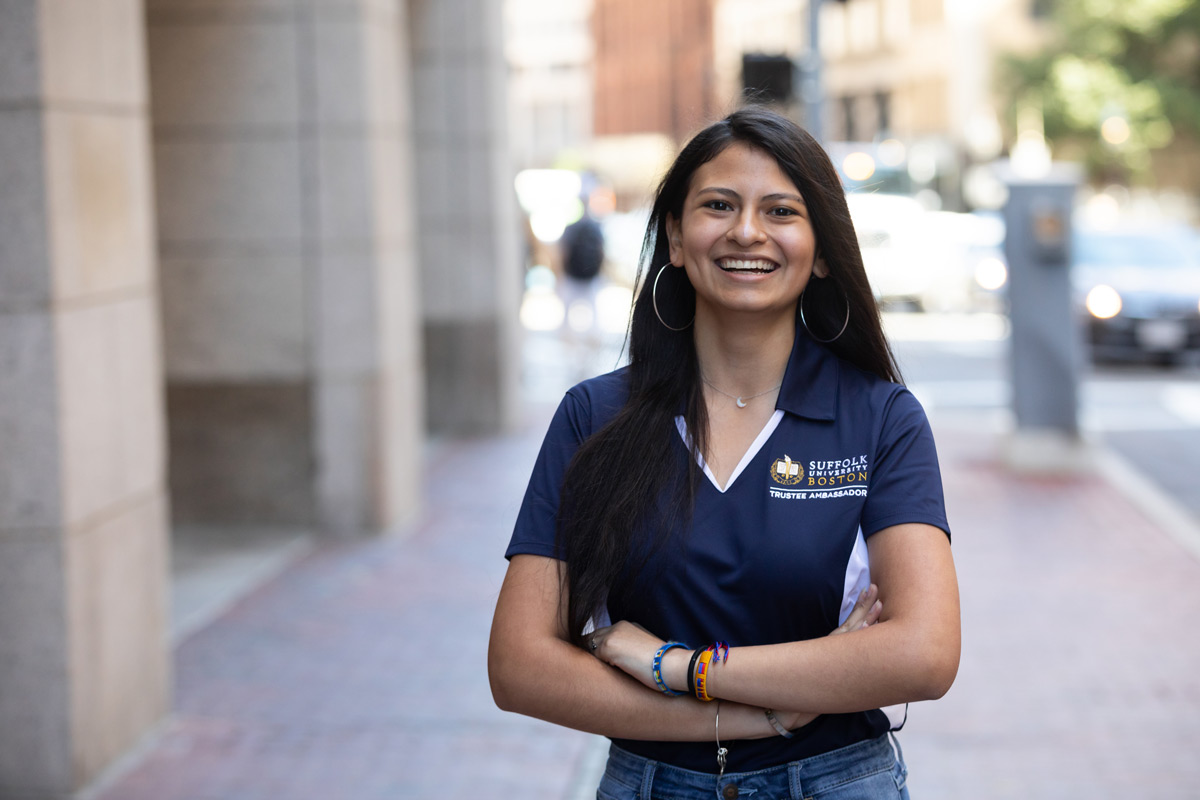 Jocelyn De Paz had no idea, but this lifelong picky eater had already made a pact with her new friends: they were going to savor every minute in Madrid, even if that meant biting into an unknown animal's tongue at their very first dinner.
That spring evening in Spain, she and her tablemates bravely picked up their forks and knives and cut into the mysterious delicacy before them.
And then they saw the seeds.
"We were all ready to eat tongue, and we ended up eating a pepper," Jocelyn, Class of 2022, remembers with a merry laugh. "That just shows how excited and happy we were to be in that moment."
Gateway to Madrid and So Much More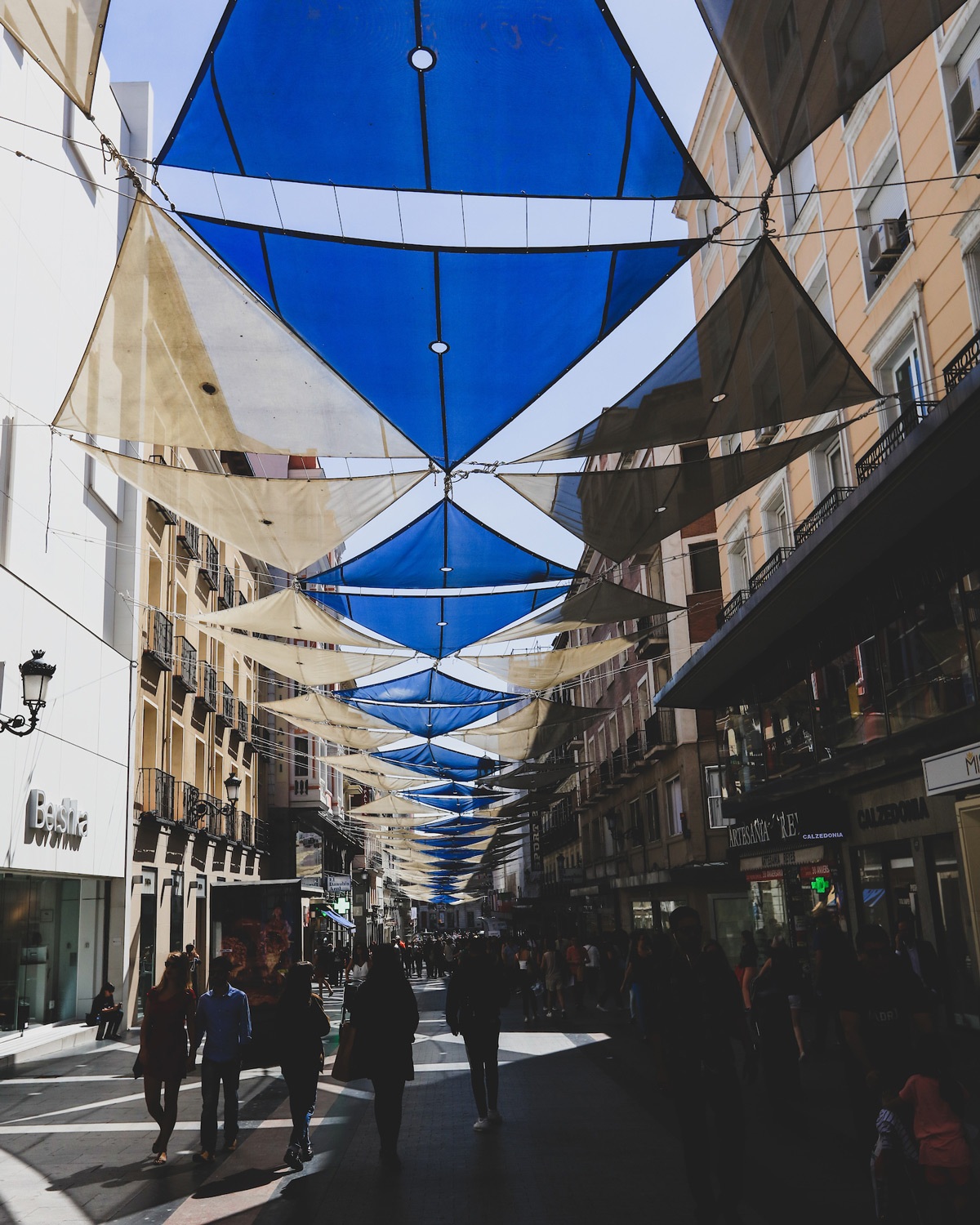 Jocelyn and about 60 of her fellow first-year students enjoyed plenty of those moments over spring break 2019, thanks to Suffolk's Global Gateway Program. This initiative gives the University's newest Rams a unique, weeklong chance to discover what life is like in this vibrant world capital, at Suffolk University Madrid Campus, and in a close-knit community of their global-minded peers.
It's a combination of history, culture, sports, fun, and academics. But above all, it's an incredible opportunity to study abroad for those who might not otherwise do so, due to financial reasons, family circumstances, or academic schedule conflicts. Its subsidized cost and short duration help offer global education to as many first-year students as possible.
And it lives up to its name. Global Gateway opens a world of possibilities to participants.
Expertly guided by Suffolk staff, first-year students explore landmarks like the Prado Museum and Santiago Bernabéu Stadium—Real Madrid's home turf. In the capital and amid the perfectly preserved medieval architecture of Segovia and Toledo, they're immersed in the local culture while enjoying time to build strong friendships with their fellow first-year students.
Whether participants are in the Sawyer Business School or College of Arts & Sciences, from Massachusetts or the other side of the world, this program has a special way of uniting them for a spring break they'll never forget.