Stephen Merrick was in knots on Election Day 2020. This Class of 2024 law major with political aspirations was glued to CNN's wall-to-wall coverage. TikTok was tempting him to stop everything and fall into a rabbit hole of videos, too.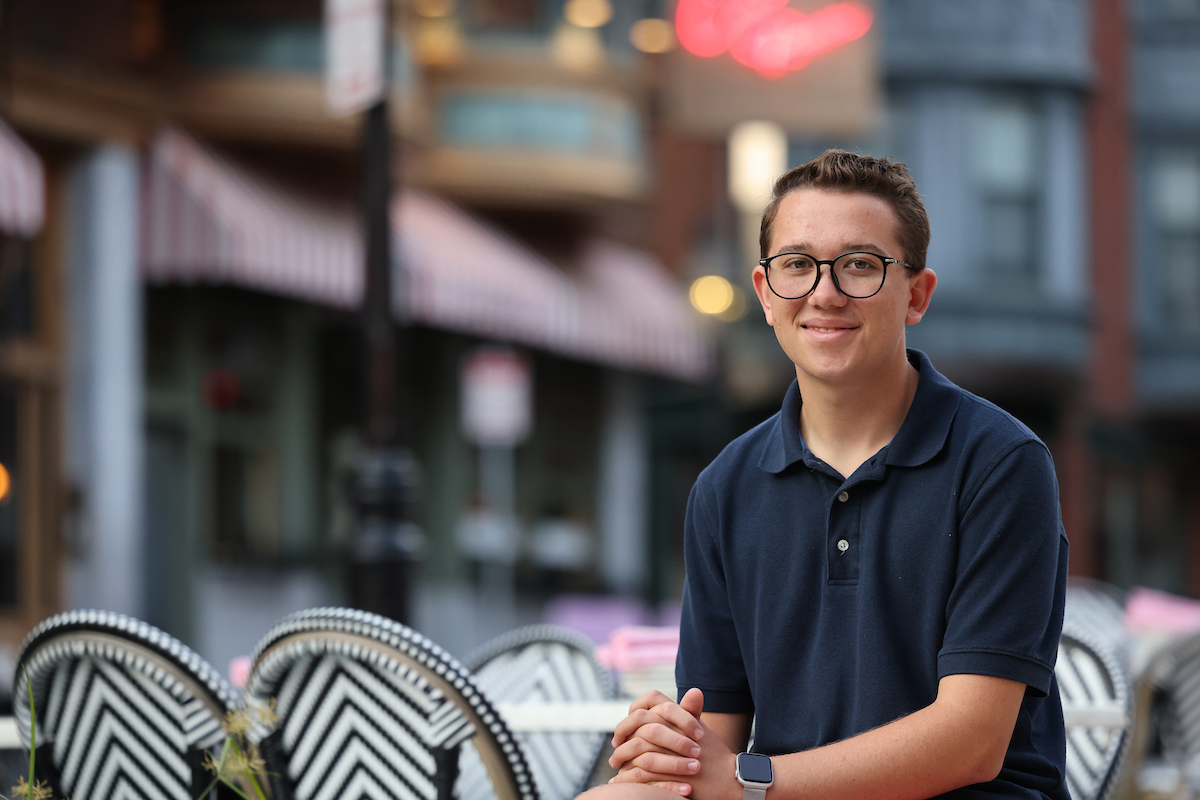 But his ropes were there, daring him to tie them into complicated loops and patterns by feel alone. Soon he'd have to demonstrate his dexterity in class. So, he crammed in a little more knot-tying practice in the backseat of a friend's car on his way to an Ed Markey rally.

He was not about to let himself get distracted—especially as this was homework for his class Attention in the Age of Distraction.

His professor, Scott Votel, had challenged Stephen and his classmates to completely disconnect from apps and master a hands-on skill in 10 days before presenting their results to the group.
Hands-On Learning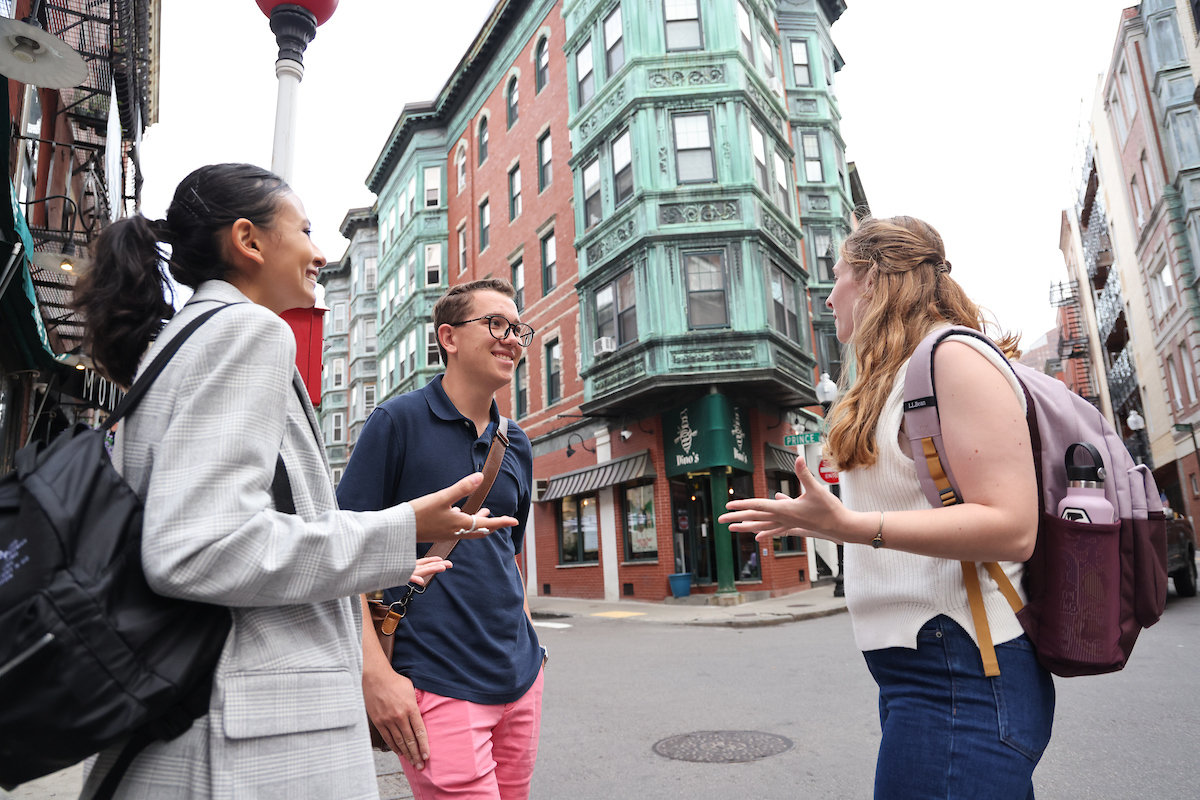 This course, one of the multifaceted offerings in Suffolk University's First-Year Seminar (FYS) Program, approaches attention as a resource highly coveted in our hyperconnected world—especially by advertisers and politicians. Attention is power, and Votel hopes to instill in his students a greater awareness of how they choose to focus theirs.
"Developing a skill that requires all of your attention ends up freeing your attention in a paradoxical way," Votel says.
Stephen, who's spent summers working on the docks of Marshfield, Massachusetts, as an assistant harbormaster, saw a professional benefit as well. "Being on boats and working with a lot of different types of knots, I get ridiculed constantly by my coworkers because I'm terrible at it," he admits. "I figured I was going to take that week and finally perfect these knots."
For this unconventional assignment, his classmates learned to carve pumpkins, choreograph dances, make national flags, and write songs. They then reflected on their intentional efforts through journal entries and an essay.
"All of these were really strange and wonderful projects on the surface," Votel says, "but the students reported that they wouldn't watch TV. They wouldn't futz around with their phone. They were just honed in on doing this thing, and they found that really inspiring and empowering."
And thanks to Stephen's presentation, "they were really excited about knot tying by the end of this," Votel adds.