College is unfamiliar territory for every high school student. It's an exciting time to explore new subjects, new ways of thinking, and new surroundings, but it can be disorienting by definition.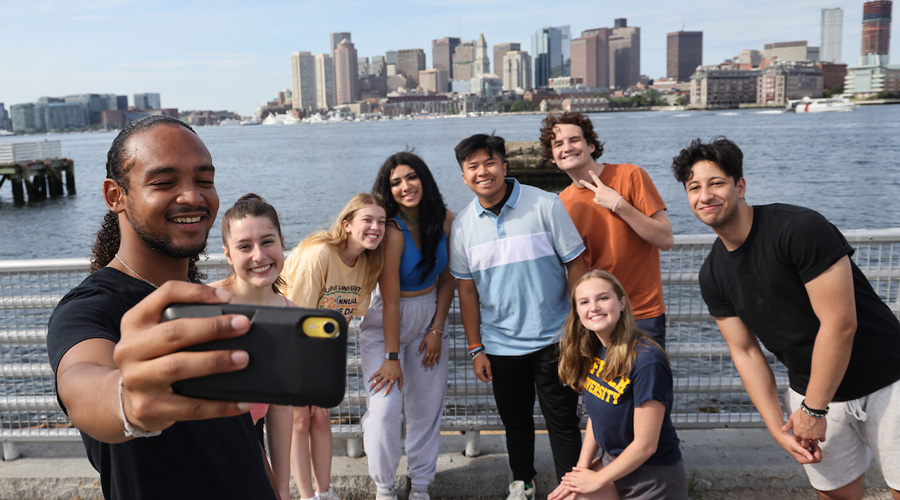 Your first year here is all about finding yourself and your place in our inspiring community and city—and building the foundation of a Suffolk experience that's entirely you.
"How can I do that?" It's the question first-year students everywhere ask themselves. Your peers and professors at Suffolk will point you in directions both expected and new.
Whether they delve into an intriguing academic subject in depth or experience Europe for the very first time through Global Gateway, Suffolk's first-year students discover new passions—and find people who share those interests by getting involved on our campus. And as you'll soon see for yourself, you'll major in self-confidence just by being immersed in downtown Boston and the endless possibilities our city holds.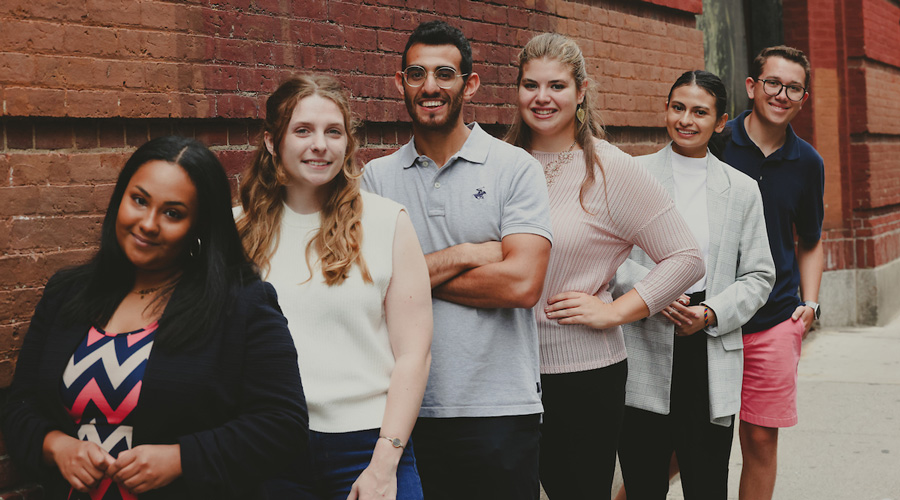 You might find your footing right from the start of your first semester, but don't be surprised if it takes a little time. Just know that you'll find an amazing new home and an amazing new you here.
There really is a place—and a unique Suffolk experience—waiting for everyone in our welcoming community. You're ready to define yours.