Morgan Mitcheson was that girl on campus. The one who knew what was going on when. The one who knew where to score free food. The one you could count on for advice on transitioning to life as a first-year student at Suffolk. The funny thing about that? She was in her first year too.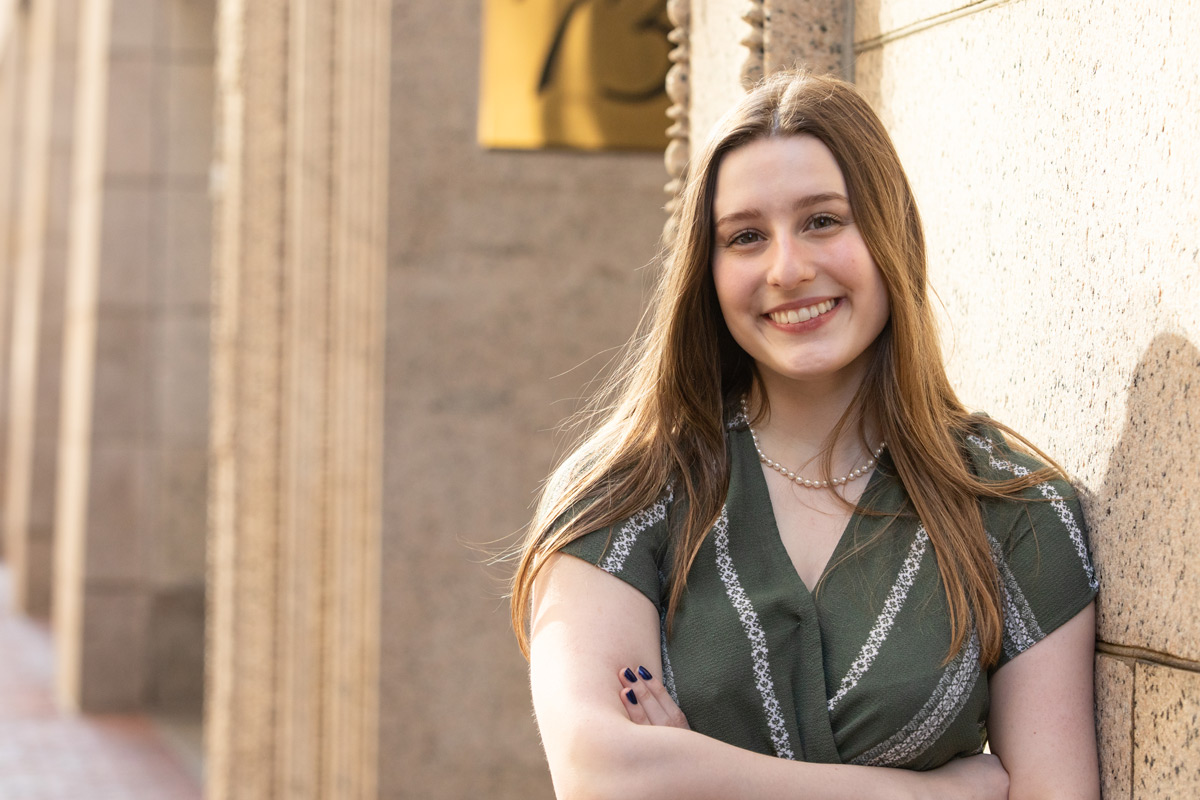 To really experience Suffolk, you've got to get out there—on campus and in Boston.
Morgan, Class of 2023, instinctively understood this. And she knew just what to do first.
"The best thing I did was just get involved," she says. "I immediately went to every single event we held on campus, and that made me much more comfortable being around in the city."
Suffolk students have their pick of over 100 campus organizations: from student media, performing arts groups, and athletics to cultural affinity groups, student government, and more. If they don't find a group that matches their interests, Rams have the power to start their own.
Stepping Up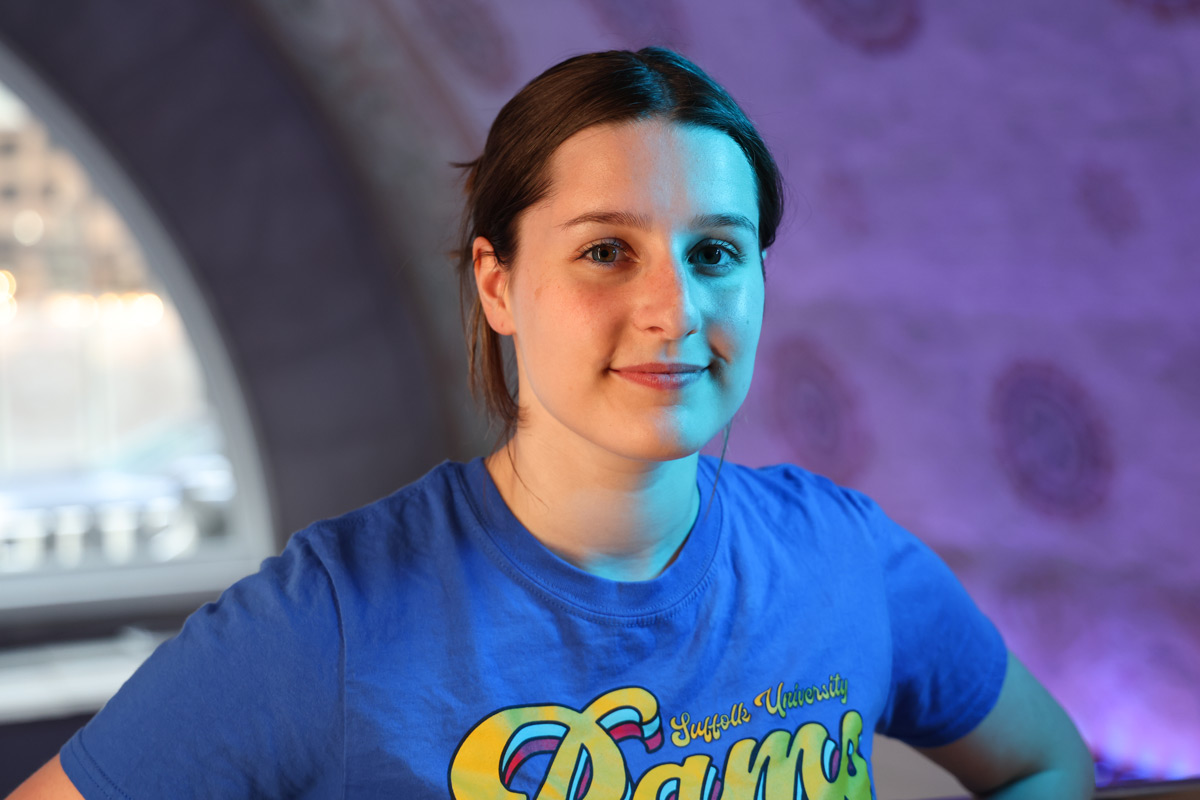 Growing up, Morgan would come to Boston with her family to see shows. Suffolk's Modern Theatre always caught her eye. "I remember thinking, 'To perform next to the Boston Opera House, that's so cool," she says.
She immediately joined the Rampage Show Choir. A month into rehearsals with this performing arts group, Morgan was promoted to dance captain.
"That was definitely hard," she says. "I was the youngest person in the room, but also the one teaching everyone the dance. Learning how to assert myself when there was an age gap, or some reason I would feel the other person should be superior to me, felt very uncomfortable. It was a strange balance to figure out."