Heather O'Leary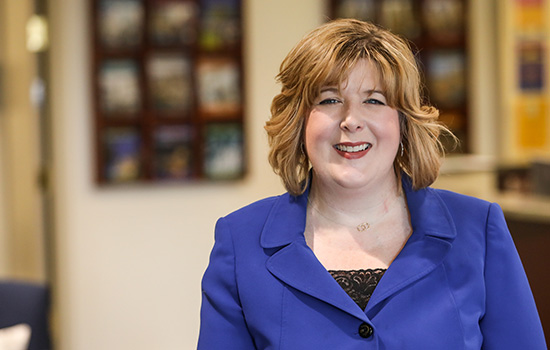 Director of Graduate Admission
Contact Heather:
Email or 617-573-8302
Biography
Heather started at Suffolk in October 2017 as the Director of Graduate Admission. Prior to coming to Suffolk, Heather has worked in admission and higher education consulting for over 17 years with Northeastern University, Eduventures, and the University of California - Davis. She holds a BS in Psychology from Roger Williams University and an MBA from UC Davis. Heather is responsible for oversight, recruitment, admission and enrollment management for the Office of Graduate Admission at Suffolk University, working with graduate programs from the College of Arts and Sciences (CAS) and Sawyer Business School (SBS).
Advice to Applicants
"Speaking from my own experience, pursuing your graduate degree is transformational. In order to get the most out of it, finding the program that is the right fit for you is critical, so make sure you do your research, get lots of perspectives, and have fun exploring your options. The Suffolk community can't wait to help you along this path, so make sure you connect with your graduate admission counselor and visit with us (virtually or in person)! As with anything in life that is worth doing – and doing well – the effort you put into the experience will pay off, so make sure you stretch yourself beyond your comfort zone, try new things, and take advantage of the opportunities available to you. You won't be sorry!"