Destination: Suffolk
Suffolk University will empower you to change our world for the better. Get ready to learn amid all the excitement—and life-changing opportunities—of downtown Boston.
Your Suffolk education really will be all about you. We'll help you find or follow your passions and offer the engaging experiential learning opportunities you'll need to have a successful career doing what you love.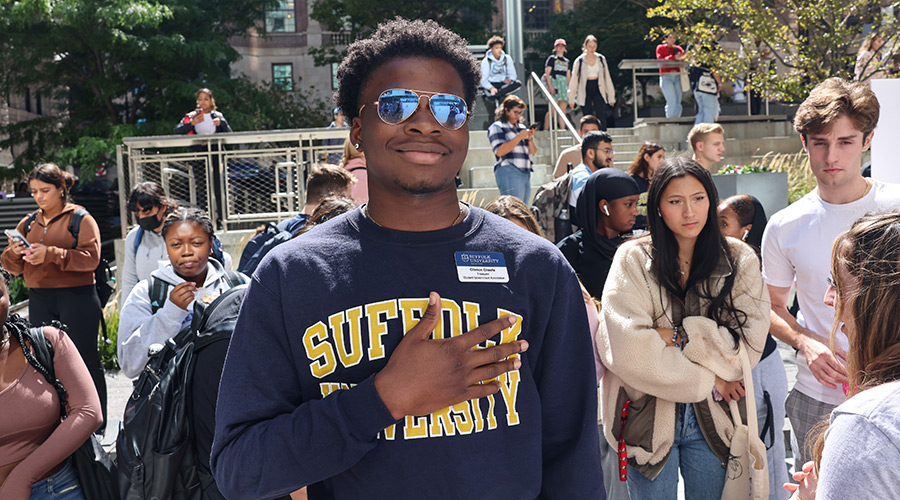 Plus, you'll grow into who you're meant to be in a city jam-packed with the best in entertainment, sports, food, and culture. Come learn your way around Boston, your field of study, your professional path forward, and what it takes to successfully adult.
You'll become more global-minded, too. You have your pick of 50+ study abroad programs—including our very own campus in Madrid, Spain. And here in Boston, your international classmates will share a world of fresh perspectives, too.
However you define yourself and whatever you choose to do, your voice will be valued in class and on campus. Suffolk students actively listen to each other's diverse perspectives and learn from them. And everyone's welcome.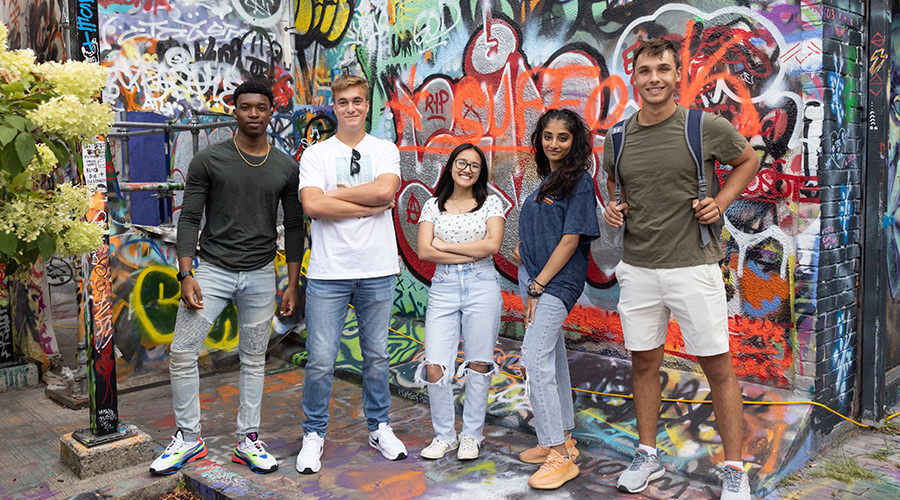 Your Suffolk story's just about to begin. Go ahead and take your next steps!