Parents and Families
Suffolk is more than a university. It's a community where students' academic, professional, and personal goals are recognized, nurtured, and achieved.
Experiential learning powers the Suffolk experience. Our faculty members impart the academic insights and soft skills employers value most. Your student will graduate with the knowledge and know-how to lead a career that matters.

And thanks to Boston, Suffolk students enjoy everything from face time with C-suite executives to internships with the city's premier institutions to world-class arts, history, and sports. Pretty much everything to see and do in our safe, beautiful city is within walking distance from campus.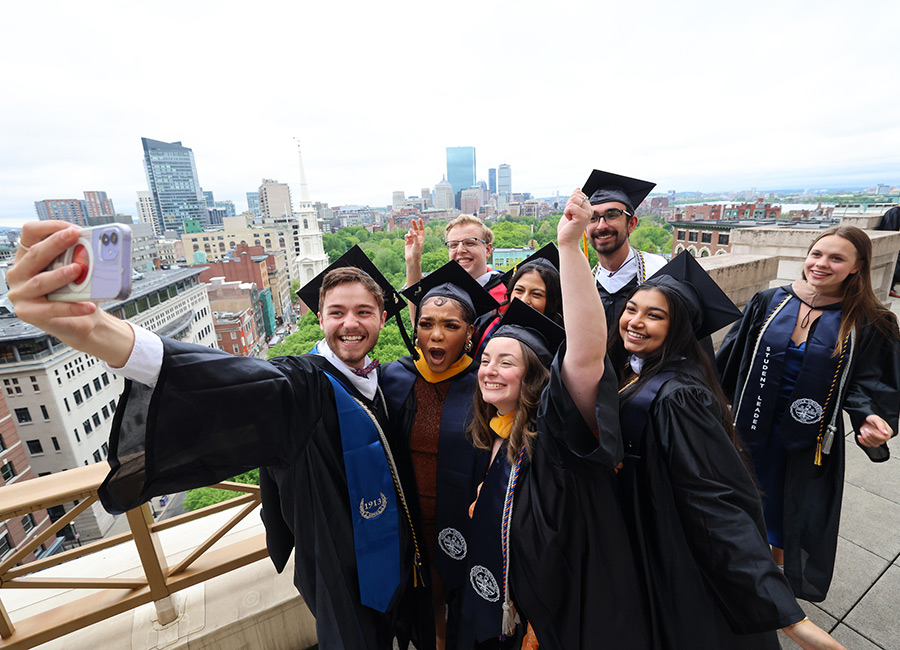 Your student's education here will be truly global. Suffolk students learn from and with their international classmates. Studying abroad—at institutions including our own Madrid Campus—challenges them to think in new ways, adapt to the world around them, and discover a new level of confidence, as well.

Please know that your student will find a warm welcome here. We're proud to be a nurturing home for students from all backgrounds. And help is never far away, thanks to campus resources that focus on every aspect of the student experience.
Now's the time to take the next steps in your family's journey to Suffolk! We look forward to helping you make your way to our extraordinary community.
Take a virtual tour and browse your student's housing options.
Keep track of all major enrollment deadlines and milestones by reviewing the New Student Timeline that corresponds with your student's start term.
Reserve your student's place by making your deposit.