Whether you live in one of our downtown residence halls, enjoy a taste of apartment life in one of Boston's distinctive neighborhoods, or commute to your classes from out of town, you'll get to experience college life in a dynamic, world-class city.
University-sponsored Housing
Make your enrollment and housing deposit in order to be considered for University-sponsored housing. Our downtown Boston residence halls are located in the center of the action, steps from the public transit, shopping, restaurants, theatres, and cultural attractions that make city life so exhilarating.
Room styles include:
Singles
Doubles
Suites
Apartments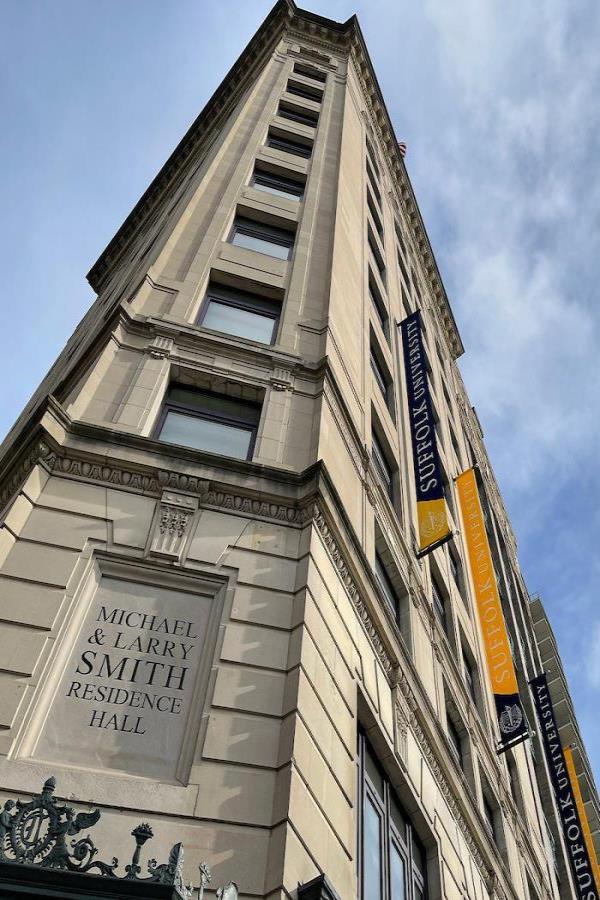 Please note that University-sponsored housing for the spring semester will be allocated on a space-available basis for both freshmen and transfer students. All incoming freshmen for the fall semester are guaranteed University-sponsored housing for two years, and transfer students will be considered on a space-available basis. Once you have a confirmed housing space, you'll receive a housing contract from the Department of Residence Life & Housing. If you have questions, please call 617-305-2500.