About - Sawyer Business School
At the Sawyer Business School, you'll gain more than just business knowledge. You develop real-world skills. With an emphasis on practical experience, you learn how to adapt to dynamic work environments, think with an eye toward innovation, and lead others.
Explore the Business School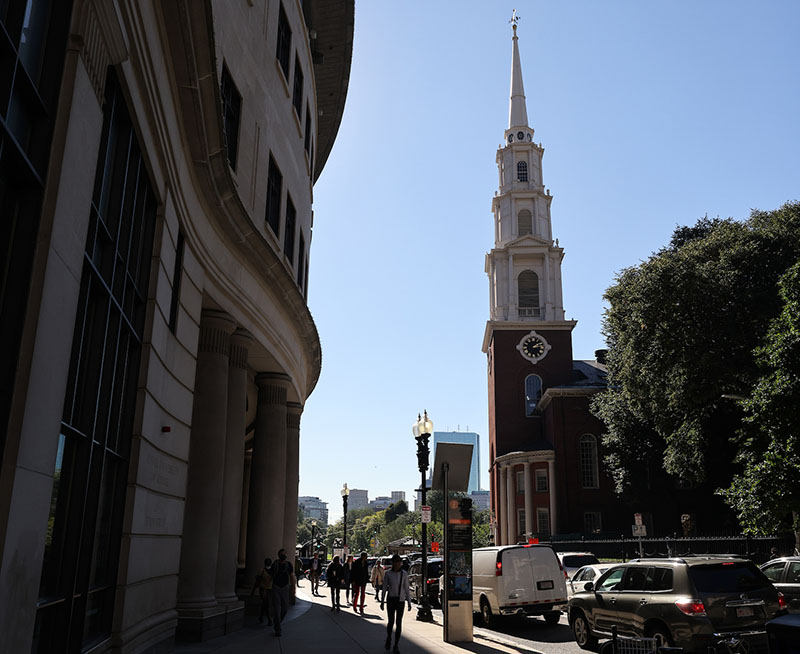 As someone who's ambitious and career-driven, you'll find endless internship and career opportunities in Boston—we're just steps away from the Massachusetts State House, Financial District, major health centers, and dozens of multinational companies.
Tailor your undergraduate or graduate program to meet your needs, whether it's full-time, part-time, online, Saturday, or summer courses. In small classes of 20-25, you'll meet students and professors from around the world and begin to build a network that will last a lifetime.
Gaining a multicultural perspective is important in today's global economy. That's why our curriculum has a global focus that explores how business practices differ among nations and introduces you to new cultures and economic environments.
Want to extend your global education beyond the classroom? Gain hands-on experience by enrolling in a Global Travel Seminar or study abroad in various countries, including our campus in Madrid, Spain.
Whether you're looking to build a career in a large global corporation or start your own entrepreneurial business, the Sawyer Business School can give you the access to opportunity that you're looking for.