The Suffolk University Gallery is the Art & Design Department's main exhibition space. Located on the sixth floor of the Sawyer Building, the gallery presents exciting exhibits and related programs that reflect our increasingly visual and image-driven world. The gallery aims to engage the whole Suffolk community while adding to larger conversations taking place in Greater Boston's cultural arena. Exhibits of student work from all departments, as well as themed curated exhibitions, provide an important link between and for students, faculty, and visitors.
Current Exhibit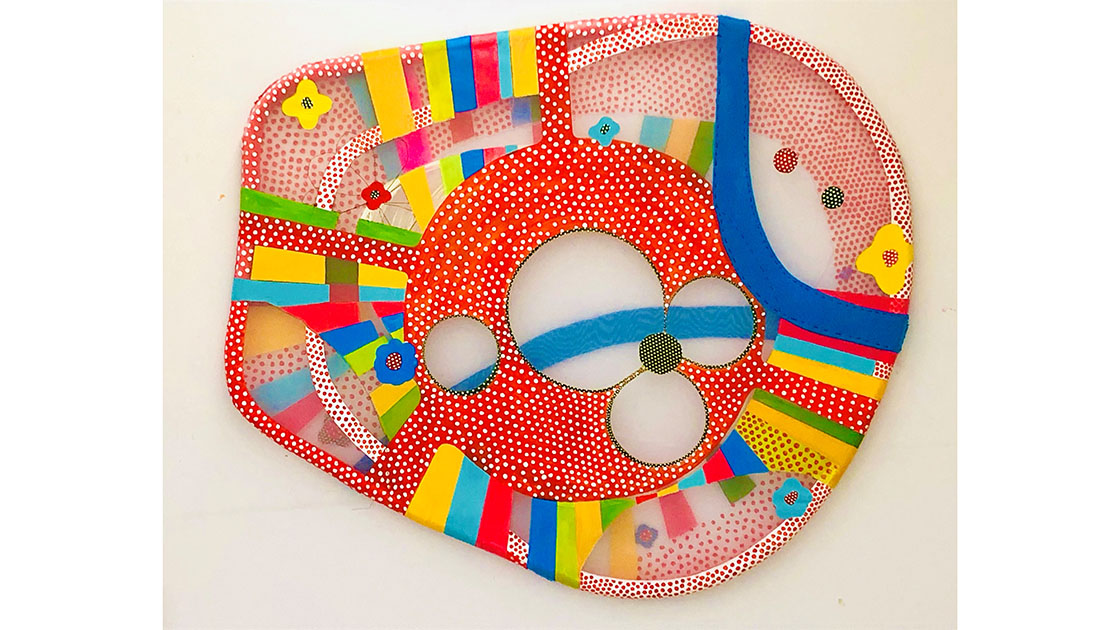 Image credit: Jai Hart, Sunsets on the Pond, Acrylic on scrim, PVC Pipe, 2021.
Imbued
Suffolk University Gallery is pleased to present a two-part exhibit.
Artists and Materials 1 + 2
Artists and Materials 1
November 1 - December 2, 2022
How do materials serve and express ideas? How are ideas translated into form?
We respond to materials. We respond to objects. We respond in particular to certain kinds of objects and the materials they are made of. How do makers of all kinds breathe life into these materials? How do they imbue those materials with ideas?
The 'stuff' that artists use when they make a work of art influences both form and content. Every material brings something particular to the creative process and the finished work. Materials influence how artists make their work and how viewers perceive it.
The artists in these two exhibits use materials in both expected and subversive ways.
Sometimes the materials evoke a dissonance which is revealed in how the form serves the content. Additional questions arise: What are material materials? Wood, textile, paper, paint, stone, plastic, metal. What are immaterial materials? How do we make meaning through them?
Participating artists
Artists and Materials 2
January 23 - February 24, 2023
Participating artists and additional information forthcoming.
Suffolk University Art Gallery
Sawyer Building, 6th floor
Monday—Friday 11 a.m. - 3 p.m.
Supplies provided, all are welcome!
The Importance of Mentoring: Deborah Davidson and Keith Kitz in Conversation