INTO Suffolk Student Life
Get ready for a student life experience that will enrich your academic life.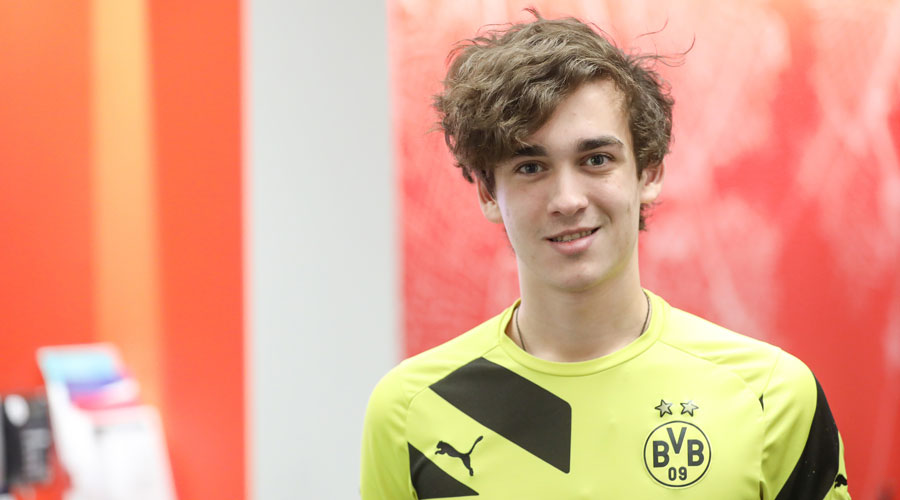 You'll learn a lot in Suffolk's classrooms. You'll also gain new knowledge and insights just by joining our friendly campus community and discovering all that Boston offers.
As an INTO Suffolk student, you'll enjoy all the same campus amenities as your Suffolk peers. Everything from on-campus housing and dining to key student-centered resources will be at your fingertips. Plus, the INTO Suffolk team plans special events for students every semester. The more you get involved in campus life, the more amazing your Suffolk experience will be.
And the minute you step off campus, you'll find yourself in the center of everything that makes our city such an incredible place to learn and live.
Getting Involved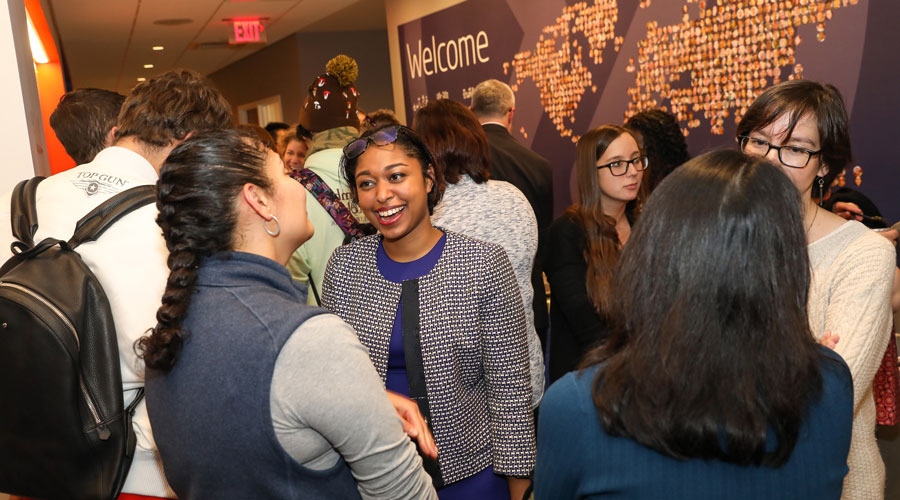 Getting involved is a great way to make new friendships, practice your English, gain professional experience, and explore your major.
Suffolk University has more than 100 student clubs and organizations. If you have any questions, email the Student Leadership & Involvement Office.
Suffolk's free Home Away from Home Program matches international students with domestic students to foster cross-cultural exchanges and friendships. If you have questions or are interested in participating, please complete this online form or email the International Student Services Office.
Connect with INTO Suffolk staff and students at our weekly events and workshops. You'll receive an INTO Suffolk events calendar at the beginning of the semester, as well as event reminders via our weekly newsletter.
We host a variety of events and workshops to enhance all aspects of the student experience including, but not limited to, CLAS Act, Boston-themed off-campus events, and cross-departmental events. Facilitated by Center for Learning & Academic Success staff members, CLAS Act workshops focus on building academic skills and sharing free academic resources.
Career Center
The Center for Career Equity, Development & Success will help you build the skills you'll need to take your ambitions beyond graduation day into the working world. Whether you'd like to polish your resume, find an internship, prepare for an interview, or negotiate your salary, the Career Center will offer you expert advice free of charge.
Life in Boston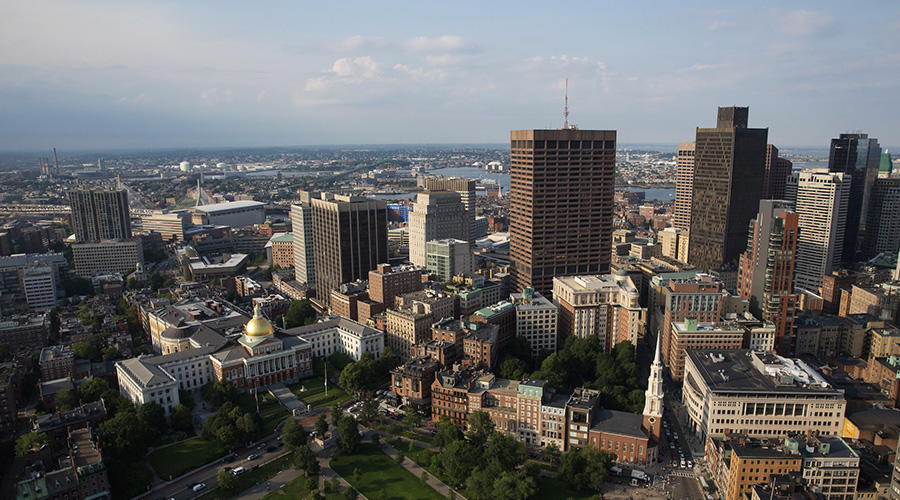 When you step out of any Suffolk building, you'll step into the vibrant heart of downtown Boston and all of our city's opportunities. From the global firms of the Financial District to the halls of the State House on Beacon Hill, you'll find internships, career paths, and professional connections waiting for you. And from Downtown Crossing's shops and restaurants to the Theatre District's venues, you'll enjoy an endless variety of things to do—all within walking distance of campus.
Boston is renowned for its world-class higher education institutions and is a sought-after destination for its high quality of life. Museums, performing arts venues, shopping districts, historic sites, and restaurants—you'll find it all here.
Ours is considered one of the most walkable cities in the United States, so you don't need to have a car. Suffolk's downtown campus places you just steps from where you'll want to be. When class ends, you can relax in famous green spaces like the Boston Public Garden and Boston Common—both walking distance from campus. Eight subway stops close by make it easy to explore Greater Boston, too.
Health & Wellness
All INTO Suffolk students are required to have health insurance that covers the cost of an insured individual's healthcare expenses. It is important that you have health insurance for the following reasons:
Accidents or medical conditions can happen at any time
Medical expenses can be high
You can gain access to a network of doctors and hospitals without pre-paying
It's best to safeguard your physical and financial wellbeing
Learn more about the Suffolk University Student Health Insurance Plan and its coverage and benefits. You may submit a health insurance waiver if you meet our waiver requirements; please contact us for more information.
Suffolk's Counseling, Health & Wellness Center is an on-campus clinic for students. It provides medical and counseling services including, but not limited to, blood draws, immunizations, and psychiatric counseling.
Students with a documented disability should contact the Office of Disability Services (ODS) before the semester starts for accommodations. You can email ODS or call this office at (+1) 617-573-8034.
The Commonwealth of Massachusetts requires students to upload their immunization records to Suffolk University upon enrollment. Failure to submit the required Immunization Form may result in a hold on course registration. Learn more about this process.
On-Campus Housing
Living on campus offers many benefits, including more opportunities to speak English and share your culture with your peers. For a truly immersive experience, we try our best to house INTO Suffolk students with American roommates. On-campus housing means living in the heart of downtown Boston. In our residence halls, you'll enjoy easy access to free tutor-led study groups, recreation facilities, and dining halls. Plus, you'll never be far from our academic buildings. Live-in Residence Life staff are on-site 24 hours a day.
International Year One students and Academic English students who will progress to an International Year One program are required to live on campus. There is no on-campus living requirement for Graduate Pathway and Academic English–only students. INTO Suffolk students typically reside in double occupancy rooms.
All on-campus students will have the following in their rooms:
Twin bed and mattress
Bed linens, including sheet set, pillow, and comforter
Bath towels, including large towel, hand towel, and wash cloth
Desk, desk chair, closet, and blinds
Heating and high-speed Wi-Fi
There's much more to learn about on-campus housing.
Off-Campus Housing
Suffolk University can help you identify off-campus housing options and offer free advice. Learn more about how to find your off-campus home by emailing the Department of Residence Life and Housing.
Dining
Meal plans are required for all on-campus students. Meals plans are declining balance—meaning that you'll allocate a dollar amount to spend (similar to a debit card) at University dining locations. All dining locations serve a la carte-style items. All INTO Suffolk students are enrolled in Meal Plan C. Learn more about dining locations, menus, and nutritional information.