Available Fall 2023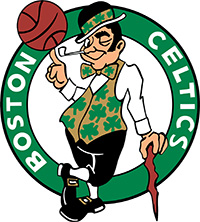 With a BSBA in Sports Management from the Sawyer Business School, you'll graduate ready to kickstart your career in sports, equipped with an interdisciplinary degree and first-hand industry experience that'll give you a competitive edge in the job market. Our distinguished faculty will guide you through the intricacies of this $80 billion industry—covering everything from analytics and business law to sports marketing and finance—while our partnership with the Boston Celtics will provide you with unparalleled opportunities for immersive learning.
Why Sports Management at the Sawyer Business School?
Boston is a sports industry hub, home to record-breaking professional sports organizations, leading sports brands, and big-name footwear and sports apparel companies. As a sports management major, you'll study and live just a short walk or T-ride away from some of the most iconic teams and sports arenas in the world, as well as the headquarters for major sports retailers: Titleist, DraftKings, PUMA, WHOOP, New Balance, FootJoy, and more.
Our faculty have deep ties within the industry here in Boston. They will help you build your network and gain hands-on experience through in-class consulting projects with live clients, guest speakers, internships, and other immersive learning opportunities. These experiences, along with our innovative and cross-discipline curriculum, will allow you to cultivate important skills such as:
Conducting research and collecting and analyzing data to find creative solutions to real clients' business challenges
Examining the economic and promotional relationship between sports and the media
Assessing performance data through mathematical modeling, statistical analysis, and other analytical techniques to inform decision-making
Conceptualizing and executing strategic marketing plans and branding initiatives
Suffolk's Partnership with the Boston Celtics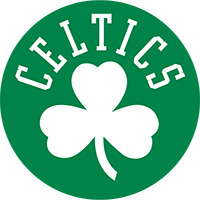 Throughout each academic year, Suffolk University learners will have access to immersive learning interactions with the 17-time World Champion Boston Celtics. Opportunities include:
Working on Boston Celtics projects to help the team identify additional strategies designed to enhance their relationship with fans throughout New England.
Leveraging key business case studies and available data to help the Celtics build effective strategies.
Learn from senior Boston Celtics executives from a range of disciplines, including marketing, commercial strategy, and community engagement.
Hear from Boston Celtics corporate partners to learn how they leverage sports to grow their businesses.
"Our new partnership with the Boston Celtics is sure to inspire our students as they learn to leverage the power of sports to impact not only the bottom line but society at local, national, and international levels."
Amy Zeng
Dean, Sawyer Business School
Courses & Requirements
Learn more about the classes, requirements, and options available to complete the program.