Kevin Luna-Torres had built things before. Construction work ran in his family, and even at the relatively young age of 19, he had several years of carpentry experience under his belt. But this was different.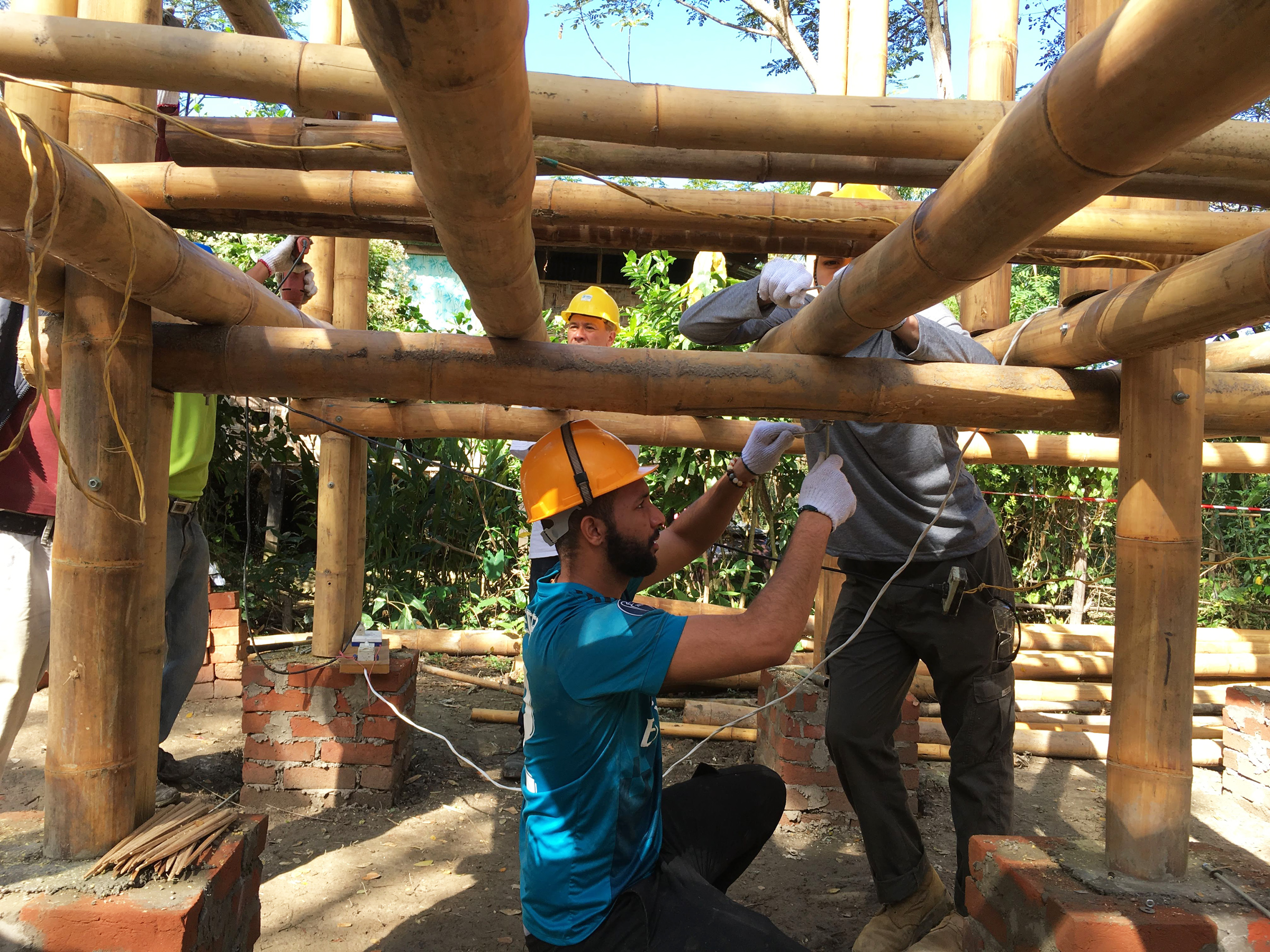 Instead of comfortably swinging a hammer, he was hefting a machete in his hand. The material beneath this unfamiliar tool wasn't the plywood or two-by-fours he was accustomed to either. It was bamboo.

These are the tools of the construction trade in the tiny village of Thanatpin on the outskirts of Bago, Myanmar. Kevin, Class of 2022, had come to this village with Suffolk University's Alternative Winter Break (AWB) program, during which students travel to southeast Asia to volunteer with Habitat for Humanity and help build entire houses from the ground up—in a single week.
"It was the first time I'd traveled outside the United States," Kevin says. "I was nervous. It didn't seem real. I'm the first one in my family to travel. It was just eye-opening being on a plane for 16 hours and seeing a different part of the world."
The students' 8,000+ mile odyssey from Boston continued from the bustling airport in Yangon, one of Myanmar's largest cities, to Bago, a smaller city to the north studded with Buddhist pagodas, where the students spent the week in a hotel. Their travels led them through broad rice fields to the dusty roads of Thanatpin, where clusters of small houses and the occasional monastery or school punctuate deep green tropical foliage. They worked alongside a Burmese construction crew employed by Habitat for Humanity, sweating in the humidity and learning the finer points of building a two-room home for a family of five almost entirely from bamboo.