2023 Global Community Engagement Program
What are you doing between the end of classes and graduation? Apply for our new Global Community Engagement Program: Suffolk Serves in Spain, where you can learn and serve internationally with NGOs that do work in community development and environmentalism in Madrid.
Suffolk Serves in Spain May 2023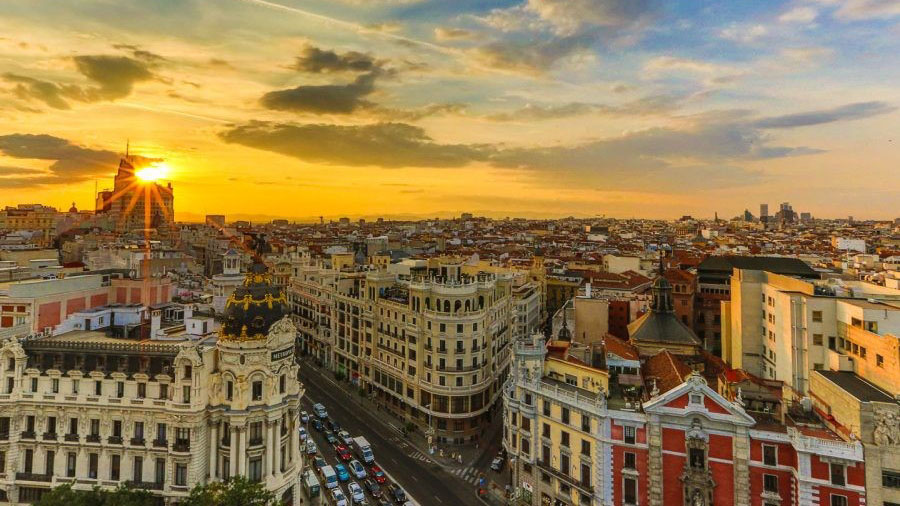 Travel dates are May 10 - 20, 2023
Interested in volunteering in Spain at the end of the spring semester? The Alternative Break program engages students in how to be global thinkers and globally responsible citizens. Students will live and participate in community engagement work with members of the Madrid community, Suffolk Boston campus, and Suffolk Madrid campus. This program will help students learn about another culture, understand community-based challenges and how they're addressed abroad, through working with several nonprofit organizations in and around Madrid, Spain for a week and half after the end of the Spring term.
We will be accepting approximately 15 applicants for this trip.
Application Process:
Students will submit this online application by February 8
Promising candidates will participate in a short 20-minute interview with CCE staff in late January
Students will learn of their acceptance in early February and will be required to attend up to 4 pre-trip meetings during the Spring semester. Dates TBD.
Tentative fee: $500 deposit due upon acceptance into the program
If you have any questions about the application process, please stop by the CCE (Sawyer 824), or contact Director of the CCE, Adam Westbrook
Requirements
All participants must apply for the Service In Spain program through the Center for Community Engagement. More information on the application is due out in November. Check back for more details!
Minimum of 2.5 GPA
Students must participate in out-of-class learning experiences as directed by the program
Students must be in good conduct standing with the University
Cost
You will pay a portion of the total cost of the trip, which includes transportation, meals, and housing. Total costs of the program are partially subsidized by the Center for Community Engagement. The trip payment will consist of a $500 deposit due upon acceptance to the program, and a final payment before the start of the trip, both of which will be billed through Suffolk University's student accounts.
Contact the Center for Community Engagement for more information on specific costs and available scholarships.
Scholarships and Financial Aid
A limited number of need- and merit-based scholarships are available to help subsidize the cost of the program. Please contact Director Adam Westbrook for more details.