Alternative Break Programs
During their winter and spring breaks, Suffolk students join communities across the country and abroad in addressing critical issues such as affordable housing and poverty, racial justice, and LGBTQ+ rights. Through these experiences, students learn the importance of being active and engaged citizens, develop leadership skills, and cultivate a commitment to service that they bring back home to Boston.
Update: We intend to resume travel volunteer programs as normal in AY 21-22, as long as public health conditions allow. We will update these pages as information becomes available.
Have questions about either program? Contact Dennis Harkins, Assistant Director via email.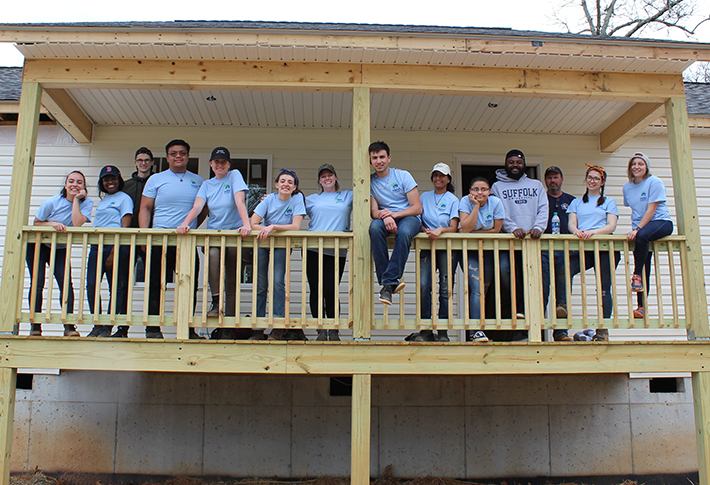 2019 ASB team in Meridian, MS, serving with Habitat for Humanity of Lauderdale County.