Instructions to set up eRefund on SU Pay
An electronic refund is the fastest and most efficient way to receive a refund of a credit balance. Paper checks for refunds take several weeks to be issued and mailed. Please log onto SUPay to set up an electronic refund account.
To log onto SUPay, please follow these steps:
Select MyFinances
Select Link for SUPay Billing and Payment Gateway
Once you have logged onto SUPay, please go to the My Profile Setup and select Electronic Refunds (The should be on the right side of the screen)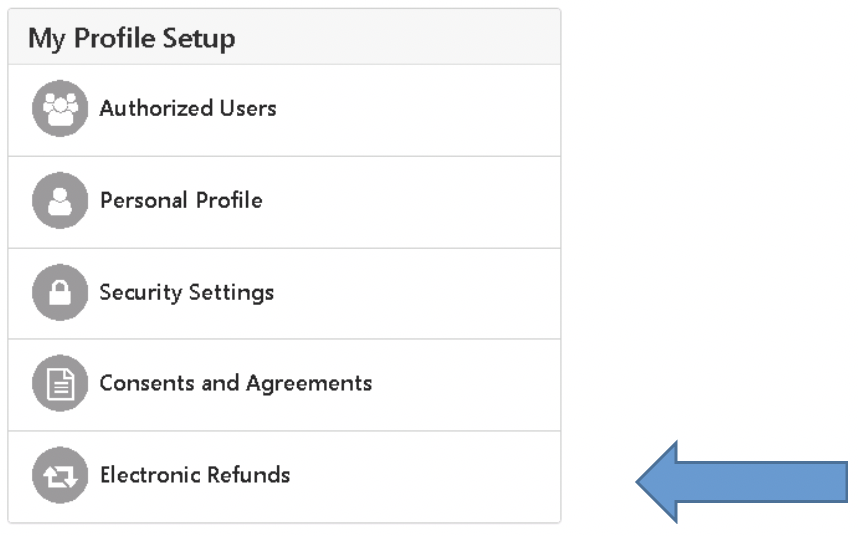 After selecting Electronic Refunds, you will need to enter your bank account information (account number and routing number).
Here is some helpful information to remember when setting up your electronic refund account
You can only use a checking account.
Do not enter other accounts, such as corporate account numbers, credit cards, home equity, or traveler's checks.
Do not enter debit card numbers. Instead, enter the complete routing number and bank account number as found on a personal check.
Do not enter information for a wire transfer, you must only enter the account number and routing number as found on a personal check (see picture below). If you have a questions regarding your account number or routing number, please contact your bank.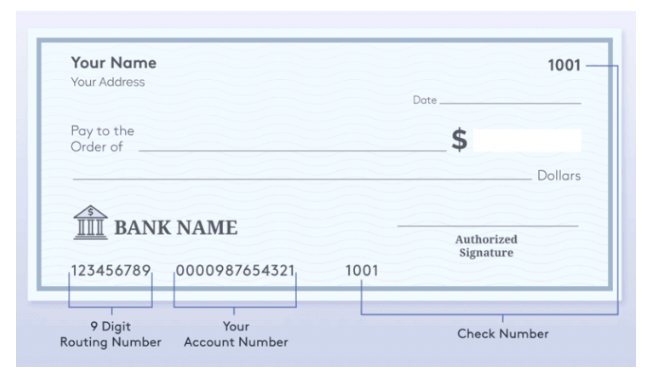 Please remember it takes about a week after you have correctly set up your eRefund account for the funds to be transferred to your bank account.
If you have any further questions regarding setting up an electronic refund account, please contact the Office of the Bursar at bursar@suffolk.edu.