Setting Up an iPad/ iPhone
If you're a faculty or staff member with an iPhone or iPad (or both!), you can easily set them up with your Exchange email. You'll have Suffolk email access on your device in no time.
Set Up your iPhone/iPad Email for O365
Tap Settings.
Select Passwords & Accounts.
Add Accounts.
Choose Exchange.
Type in your email address and a description: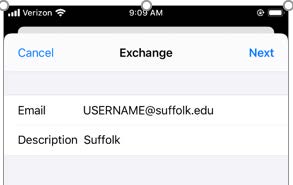 Click Next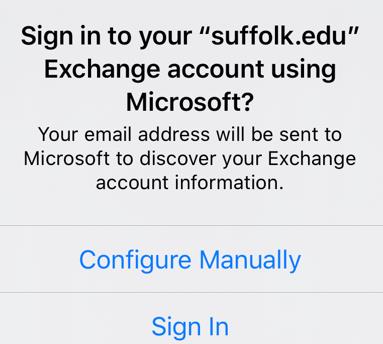 Click Sign in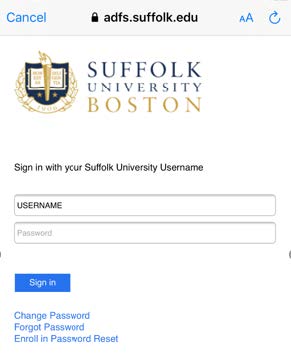 The ADFS screen will appear with email [email protected] will populate,
REMOVE the @suffolk.edu (keep username) and type password.
Click Sign in.