Ephemeral Artifacts: Remains of the Play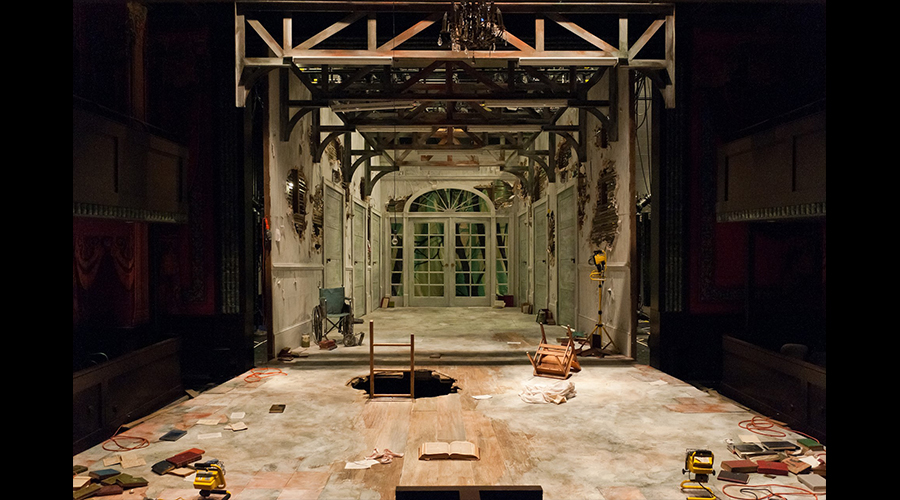 Event Details
Date & Time:
September 6, 2019
11:00 AM - 3:00 PM
Location
Art & Design Gallery, Sawyer Building, 6th Floor
Event Description
The physical production of a play is a close reading and interpretation of the script, but like the performance itself, it is in effect ephemeral. It is also the lifeblood of the theater, even though much of what is produced is eventually discarded, making room for the next production. The design and all aspects of production (technical, sound, music, lighting) work together to establish the place, time period, and mood of the production. They serve the performance - its narrative, its language, its ambiance and all its ideas. This exhibit demonstrates the importance of the design and technological production in the realization of a performance. We are very pleased to be collaborating with and celebrating the Suffolk University Theatre Program.
Ephemeral Artifacts: Remains of the Play includes materials from recent productions: scenic designs and related drafting, props, puppets, costumes, costume drawings, lighting plots, progress models, color swatches; everything that is needed for the play to come to life. The work is produced collaboratively with students, faculty, and outside experts in the field.
Image Credit:
Doctor Faustus, The Modern Theatre, Production still, 2011
Director, David Gammons
Set Designer, Richard Chambers
Costume Designer, Elisabetta Polito
Lighting Designer, Kimberly Smith
Music and Sound Designer, David Wilson