Pulse Check: Biden's Agenda One Year In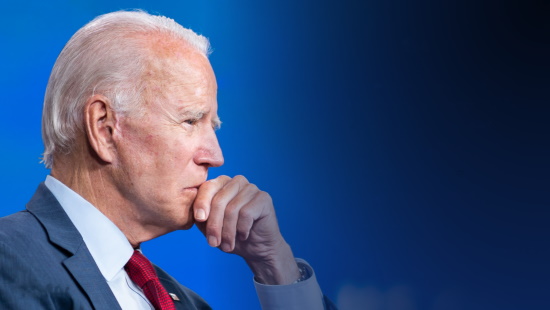 Event Details
Date & Time:
January 26, 2022
6:00 PM - 7:30 PM
Event Description
One year into the Biden Administration how can we assess its performance? Which of the priority agenda items have seen progress? What have been the successes, failures and the reasons for these in the world he inherited? How has that landscape changed? Which areas are most meaningful for the health of our democracy, the health of the world that future generations will inherit?

Dr. Amesh Adalja, Suffolk Political Research Center Director David Paleologos, and presidential scholar Lara Brown join a panel discussion moderated by The Bipartisan Policy Center's Steve Scully to unpack these questions and "score" Biden's performance heading into midterms that are widely predicted to bring him a similar "shellacking" that President Obama acknowledged in his first midterm cycle.
This event is part of Governing in Crisis: Biden and the Looming Midterms, a public speaker series and survey course focused on the most important developments during the first 15 months of the Biden presidency. The series is free and open to the public, and runs through April.
This six-part series is sponsored by the Department of Political Science and Legal Studies in collaboration with the Ford Hall Forum, The Washington Center and GBH's Forum Network.