ILTL Fall Conference 2022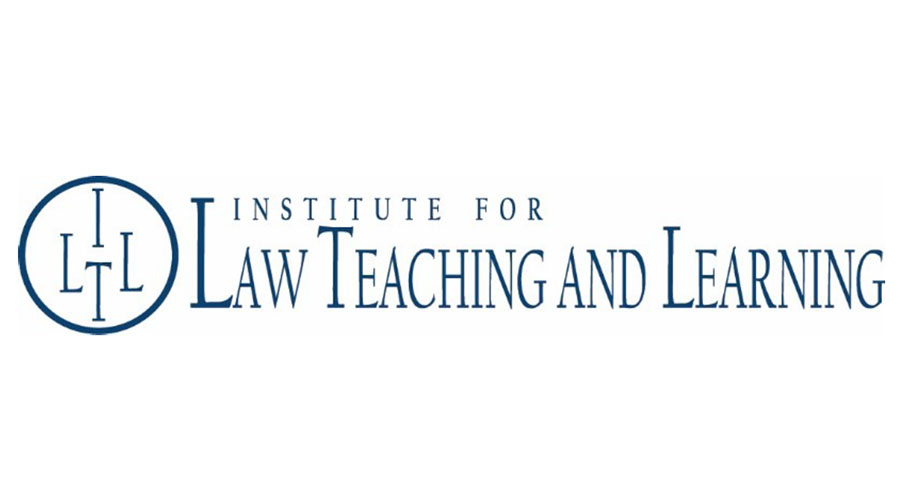 Event Details
Date & Time:
September 16 - September 17, 2022
Event Description
Institute for Law Teaching & Learning Fall Conference
Have you drafted institutional learning outcomes for your law school but are unsure of what to do with them? Don't know where to get data? Or what to do with the data once you have it?
"Beyond Learning Outcomes: Working the Assessment Plan" is a one-day in person conference for law professors and administrators who want to learn how to continue the assessment process for their schools, focusing on steps after the drafting of learning outcomes. By the end of the conference, attendees will have concrete and practical knowledge about the assessment process to take back to their colleagues and institutions. Additionally, each attendee will receive a copy of Assessment of Teaching and Learning: A Comprehensive Guidebook for Law Schools by Kelly Terry, Gerald F. Hess, Emily Grant, Sandra Simpson.
Opening reception: Friday, September 16, 2022 from 5:00 - 7:00 p.m.
Workshop Sessions: Saturday, September 17, 2022 from 8:30 a.m. - 4:30 p.m.
REGISTRATION DEADLINE - September 2nd


Who Should Attend: This conference is for all law school faculty.
Conference Structure: The one-day Institute for Law Teaching and Learning Conference will take place at Suffolk University Law School, 120 Tremont Street, Boston, MA. It opens with a cocktail reception at the 5th Floor Sky Lounge on the evening of Friday, September 16, 2022, from 5:00 p.m. – 7:00 p.m., with check-in on the 1st Floor beginning at 4:30 p.m. The Conference workshop sessions will take place on Saturday, September 17th, from 8:30 a.m. – 4:30 p.m.
Conference Faculty: Conference plenaries and workshops will be taught by a number of experienced professors, including:
Emily Grant
Associate Dean of Academic Affairs and Professor of Law
Co-Director, Institute for Law Teaching and Learning
Washburn University School of Law
Lindsey Gustafson
Associate Dean for Academic Affairs and Arkansas Bar Foundation Professor of Law
William H. Bowen School of Law, University of Arkansas Little Rock
Kelly S. Terry
Associate Dean for Experiential Learning and Clinical Programs
Ben J. Altheimer Professor of Law
University of Arkansas at Little Rock
Carwina Weng
Senior Specialist in Professional Identity Formation, Law School Admission Council
Faculty Affiliate, Seattle University School of Law
ILTL 2022 Speakers Bios and Headshots [PDF]
Transportation, Meals and Lodging: Participants are responsible for their own travel arrangements and lodging. Friday evening reception and breakfast, lunch and afternoon snacks on Saturday are included in the registration fee.
A limited block of rooms has been booked at:
Boston Omni Parker House
60 School Street
Phone: 1-617-227-8600 and 1-866-236-9273
Conference hotel rate is $269 per night
To book hotel under the discounted rate, visit the OMNI website or call 1-800-THE-OMNI
IMPORTANT NOTE: Conference room rate and reservation link will expire on August 26. All rooms MUST be booked by or before August 26th to receive the conference room rate. Rooms booked after August 26th the conference room rate will NOT apply.
Suffolk Law School is at 120 Tremont Street, within a two-minute walking distance of the Boston Omni Parker House.