Contact Career Services
Get in touch with the right person in Career Services to help you out.
Career Services Staff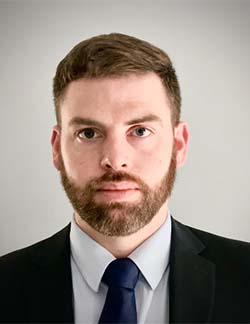 In the position of Associate Provost and Executive Director of the expanded Center for Career Education and Professional Development, Dave works to generate and implement career-related initiatives and oversee programs in executive education and lifelong learning in alignment with the career/experiential learning goals of the Suffolk 2025 strategic plan.
Dave holds a BA from the University of New Hampshire and an MA in Student Development in Postsecondary Education from the University of Iowa. He is completing a Doctor of Education program at Northeastern University, with a concentration in Higher Education Administration; his in-progress dissertation focuses on implementing organizational change within career education centers to meet the challenges and opportunities of the changing world of work.
Career Education Staff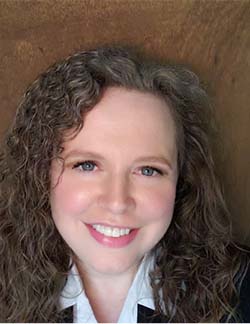 Kerrie Aborn has worked in higher education for more than fourteen years. As the Director of Career Exploration at Suffolk University, Kerrie Aborn is responsible for developing and implementing university-wide career education initiatives, including internship support, first-year and generalized career support, alumni career engagement, and the equity and access of our offerings. Prior to Suffolk, Kerrie held leadership positions at Curry College, Earlham College and Anderson University working in workforce development, experiential education, enrollment, marketing, advancement, information technology and community relations. She holds a Bachelor of Science in Management from Indiana Wesleyan University, and a Master of Business Administration degree from Anderson University.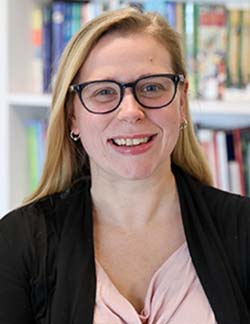 Carolyn joins the CDC after completing her MEd in Administration of Higher Education here at Suffolk in December 2017. She is passionate about helping students find career fields that excite them, and preparing them accordingly! Previously, Carolyn worked as an independent educational consultant for high school students, guiding them through career exploration processes to help them target higher education opportunities. Here at Suffolk, Carolyn advises students on all things career-related and collaborates with various student groups and organizations on campus to provide career support. You might also bump into Carolyn in the Larry and Michael Smith Gymnasium, as she is an assistant coach for the women's basketball team on campus, too. Go, Rams!
Career Equity and Access Staff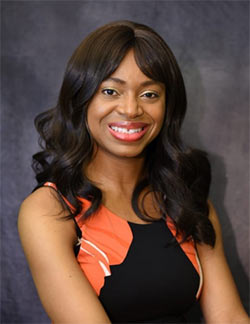 Ade has spent the past 15 years in education and developmental services. Her career started with supporting adults with physical and mental health disabilities, and transitioned into teaching and being a student development specialist. She has been privileged to support people in their areas of development and achievement. In the last 6 years, she has served as a Success Coach, Academic Advisor and Career Specialist with an equity and inclusion lens, engaging students and colleagues in workshops and programming, developing processes that allow students become value-added individuals in their career pursuits. Ade has earned a Bachelors and Master degree in Sociology from the University of Massachusetts Boston. She has succeeded as a first generation graduate by building relationships, and she looks forward to building strategic partnerships to further student success at Suffolk University with a deep focus for underserved student groups and identities.
Career Operations Staff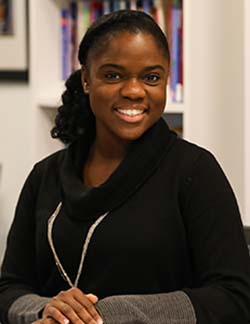 Christelle is passionate about helping students reach their full potential and providing the systems and resources to transition successfully in the workforce. In her previous roles as a program coordinator and a post-secondary coach in various non-profits, she implemented outreach programs in the Boston area to assist urban youth in the process of reaching for higher education. During the past three years, she has served the Suffolk community with her skills in career advising, data reporting, and technology management. In her Director role she will be coordinating a team that extends beyond the Career Center in efforts to provide a seamless, integrated experience for all Suffolk stakeholders. Christelle's MBA focuses on Business Intelligence, and she is a leader in business operation and management.
Anna joined the Career Development Center in January 2021. A Suffolk alumna, Anna first realized her passion for working with students during her time serving as a Writing Tutor for the University's Center for Learning and Academic Success. From there, Anna began her career in Higher Education at the University of Southern California's Institute for Creative Technologies. As one of the Career Center's Administrative Coordinators, Anna supports the team by performing a wide range of duties from Center operations, to events and marketing.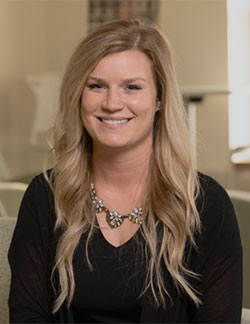 Hayley has been working with Suffolk University for over 3 years while pursuing her MBA part-time with a concentration in Strategic Management. Hayley holds a Bachelor of Science in Marketing and a minor in Global Communication from Roger Williams University. She is passionate about maintaining and implementing successful and accessible operation and technology systems for students, alumni, faculty, staff, and employers to utilize. Hayley works closely with the Handshake platform and Handshake Support team to maintain a positive user experience.