Brenda Bond-Fortier, PhD
Professor, Public Service and Healthcare Administration
Send a Message
Biography
Dr. Bond-Fortier specializes in organizational change and culture, systematic and collaborative approaches to organizational and community challenges, and the development, implementation, and evaluation of public and social policies and practices. Her book, Organizational Change in an Urban Police Department: Innovating to Reform (2020) analyzes changes in policy, practice and community relationships to understand innovation and organizational transformation in policing. She has conducted research across the United States, published her work in prestigious journals, and been cited in major media outlets.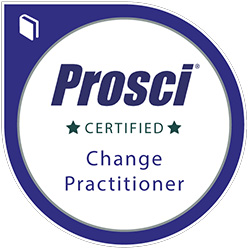 Bond-Fortier is a nationally respected and recognized policing scholar who is valued by practitioners and policymakers for her participation and contributions to public policy, practice and management. She serves as a Subject Matter Expert for the US Department of Justice's Bureau of Justice Assistance Strategies for Policing Innovation initiative, a Senior Research Fellow for the National Police Foundation, and an Associate Consultant for 21CP Solutions, Inc. She previously served as a Research Associate at Harvard's Kennedy School of Government Program in Criminal Justice Policy & Management, as Research Advisor for the Northeastern Massachusetts Law Enforcement Council, and as Director of Research and Development at the Lowell, Massachusetts Police Department.
Honors and Recognitions
Since joining Suffolk University in 2007, Brenda has secured over $900,000 in grants and contracts in support of research, training and technical assistance. She works with organizations across the US to assess and improve organizational performance. In the recent past:
Co-Principal Investigator, The NYU Policing Project 2021 - 2022
Co-Project Manager, Town of Ashland, MA., Racial Equity Initiative (REI) partnership 2021
Principal Investigator. Is social hierarchy an impediment to organizational innovation? 2018 - 2019, Suffolk Business School
Co-Principal Investigator. Implementation Studies: Comprehensive Gang Model Evaluation: Integrating Research into Practice. National Institute of Justice, FY 15 Social Science Research on Implementation, Dissemination and Translation 2016 - 2019
Research Partner, Lowell, Massachusetts Police Department, Smart Policing Initiative 2010 - 2018
Co-Principal Investigator, Data Analysis for Middlesex County Sheriff

2015
Awards:
Suffolk University, Black Alumni Network, SBS Racial Equity Champion Faculty Award 2020

Sawyer Business School Dean's Award for Excellence in Service 2018
Robert H. "Tex" McClain Distinguished Public Administration Award 2018
Sawyer Business School Dean's Award for Excellence in Research 2013
Professional Activities
Editorial board member, American Review of Public Administration (ARPA)
Editorial board member, Police Quarterly (PQ) journals,
American Society for Public Administration Chair: Section on Criminal Justice Administration (Present)
Member, Academy of Management
Member, American Society for Public Administration
Member, American Society of Criminology
Publications
Recent Intellectual Contributions
Refereed Journal Articles
Socia, K.M., Morabito, M.S., Bond, B.J. & Nader, E. (2021). Public perceptions of police agency fairness and the willingness to call police. American Review of Public Administration, 51(5), 360-373.
Gebo, E. & Bond, B.J. (2020). Improving inter-organizational collaborations: An application in a violence reduction context, The Social Science Journal, 1-12.
Bond, B.J. & Gabriele, K. (2018). Research and planning units: An innovation instrument in the 21st century police organization. Criminal Justice Policy Review, 29 (1), 29(1), 67-88.
Bond, B.J. & Nader, E. (2018). Institutionalizing place-based approaches: The adoption of a case of place model. Policing: An International Journal of Police Strategies & Management, 41(3), 372-385.
Gebo, E. & Bond, B.J. (2016). Comparing determinants of effective collaboration in a comprehensive crime reduction initiative. Journal of Policy Practice, 15 (3), 212-232.
Bond, B.J. & Braga, A.A. (2015). Rethinking the Compstat process to enhance problem-solving responses: Insights from a randomized field experiment. Police Practice and Research: An International Journal, 16(1). 22-35.
Books
Bond-Fortier, B.J. (2020). Organizational Change in an Urban Police Agency: Innovating to Reform. Routledge.
Book Chapters
Bond, B.J. & Nehmens, A. J. (2016). Compstat: A police performance management tool. In W.G Jennings, (Ed). Wiley Encyclopedia for Crime And Punishment. John Wiley Publishing
Gebo, E., Bond, B.J. & Campos, K. (2015). The OJJDP Comprehensive Gang Strategy. In Decker and Pyrooz (Eds). Handbook Of Gangs And Gang Responses. John Wiley Publishing
Others
Bond, B.J. & Kelling, G. L. (2018). Compstat 2.0: A Community centered performance measurement system. In Leveraging CompStat to Include Community Measures in Police Performance Management (Eds. Shah, S., Burch, J. & Neusteter). Washington, D.C.: The COPS Office, The National Police Foundation & The Vera Institute
Intellectual Contributions
Media Highlights
WSBT (ABS affiliate), March 4, 2021
The Boston Globe, February 4, 2021
The Boston Globe, September 15, 2020
Wicked Local, MA, August 1, 2020
The Washington Post, July 22, 2020
The Boston Globe, July 2, 2020
The Boston Globe, June 7, 2020
The Boston Globe, May 29, 2020
Merrimack Valley Magazine, May 2020
The Boston Globe, April 26, 2019
The Boston Globe, July 11, 19, 2018
Boston Voyager Magazine, May 2018
Metro West Daily News, 2016
The Lowell Sun, 2016
The Boston Globe, 2015
The Worcester Telegraph & Gazette, 2015
WBUR, Radio Boston, 2015