Course Design
The primary components of a course are the learning goals and objectives, assessments, and instructional strategies.
Learning Goals and Objectives
All courses, whether they are completely face-to-face, online, hybrid or HyFlex, all start with the end in mind:
Once you have established (or refined) the learning goals and objectives of your course, consider:
Course Content
Once you have decided on the learning goals and objectives, you can turn your attention to the content of the course.
As the course content expert, instructors know what content should be included in their courses. To prioritize content, Wiggins and McTighe suggest that content can be prioritized by dividing the course content into 3 major buckets:
content that is essential for enduring understanding (essential questions, core tasks),
content that is important to know and do; and
content that is worth being familiar with.
All courses will include what is in the enduring understanding bucket and most of what is in the important to know and do bucket, but instructors may have to let go of some things in the worth being familiar with bucket – especially in a condensed course.
Consider the Learning Environment
Fall and Spring courses will be offered in a variety of modalities: HyFlex, remote, hybrid, and online. The CTSE will be offering Online and HyFlex Course Design Institutes, webinars and workshops to prepare faculty to teach in these multiple modalities. See our upcoming events calendar for details.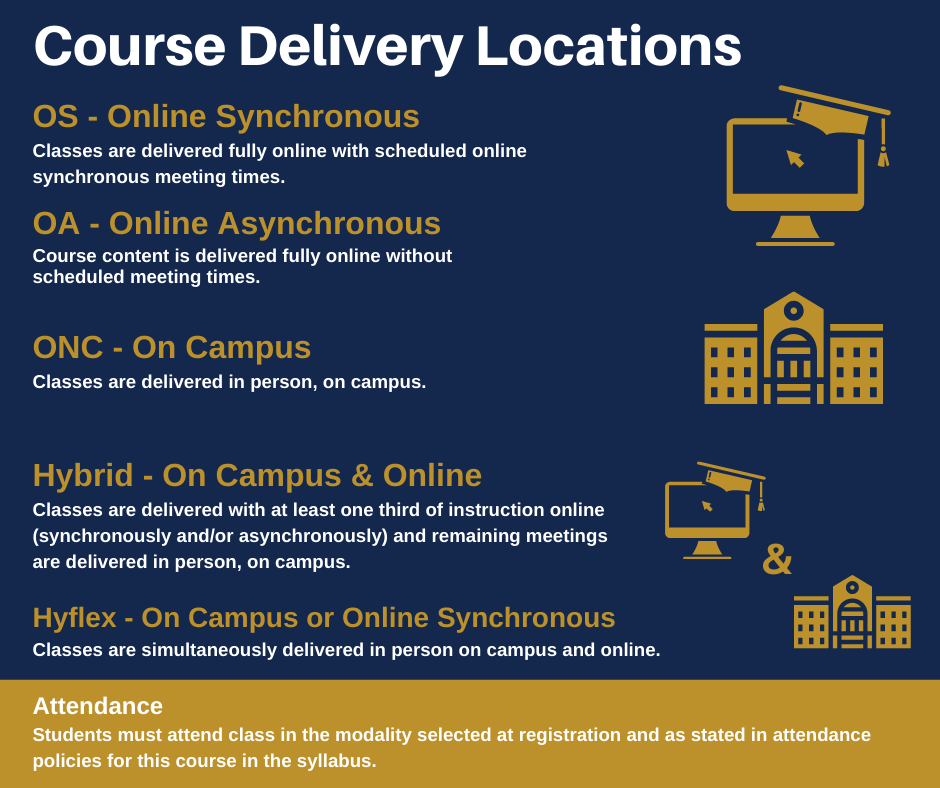 See description of this graphic.
Create Valuable Learning Experiences