HDTP Staff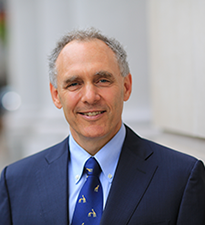 William Berman
William Berman is a Clinical Professor of Law. He has taught at Suffolk's Clinical Programs since 2000. He is a graduate of Union College and Boston University School of Law. Professor Berman is the Managing Attorney of Suffolk's Accelerator Practice, the third year capstone experience for the Accelerator Program, a three year course of study that introduces students to the theory, practice, business and technology skills needed to represent average income clients who otherwise are without access to the justice system. The Accelerator Practice provides students a year-long clinical experience in a fee generating law firm embedded within the law school. The Accelerator Program offers students a unique opportunity to prepare for practice in a small or solo firm.
Prof. Berman is also the Director of Suffolk's Housing Discrimination Testing Program, funded by the Department of Housing and Urban Development in partnership with the Fair Housing Commission of the City of Boston. HDTP's mission is to eliminate housing discrimination through testing, enforcement and education. Professor Berman and his colleagues have trained over 100 students and community members to conduct housing discrimination testing in the Boston area, and have referred numerous cases to local agencies for enforcement. Professor Berman also oversees Suffolk's Fair Housing Fellowship Program and teaches a fair housing seminar.
Professor Berman is a frequent speaker on topics related to clinical and experiential learning. Prior to working at Suffolk University Law School Professor Berman worked in private practice, at the Office of the Attorney General in Massachusetts, and at the Middlesex District Attorney's Office. He has over 27 years of experience litigating cases in Massachusetts.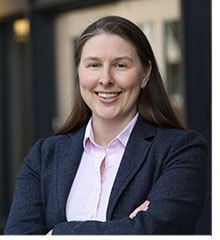 Jamie Langowski
Jamie Langowski is a Clinical Fellow and Assistant Director of Suffolk University Law School's Housing Discrimination Testing Program at Suffolk University Law School. She has co-managed Suffolk's Housing Discrimination Testing Program (HDTP) since its inception in 2012 and co-taught a seminar between 2012 and 2015 titled, "Housing Discrimination Law, Theory & Practice: Brainstorming and Implementing Solutions to Discrimination". The HDTP's mission is to eliminate illegal housing discrimination through testing, enforcement, and education. Since 2012 Attorney Langowski has coordinated hundreds of housing discrimination tests of the rental market throughout Massachusetts. She and her colleagues have trained over 150 students and community members as testers. Before joining Suffolk, she clerked for a Boston civil rights attorney and served as Director of Policy and Communications for a Boston At-Large City Councillor. Attorney Langowski is a graduate of Northeastern University School of Law and St. Cloud State University.
Publications
Jamie Langowski, William Berman, Regina Holloway, and Cameron McGinn, Transcending Prejudice: Gender Identity and Expression-Based Discrimination in the Metro Boston Rental Housing Market, Forthcoming, to be published in Volume 29.2 of the Yale Journal of Law and Feminism (2017).
William Berman and Jamie Langowski, Supreme Court Upholds a Critical Tool in the Struggle for Inclusive Communities, Human Rights at Home Blog, June 25, 2015.

Lingering Lead: Strategies for Eliminating Familial Status Discrimination Due to Lead Paint, 2 BEARING WITNESS: J. L. & SOC. RESP. 22 (2014).
Catherine LaRaia
Catherine LaRaia is a Clinical Fellow in the Suffolk Law School's Housing Discrimination Testing Program (HDTP). Attorney LaRaia develops and implements testing to detect housing discrimination. She works with enforcement and legal service agencies to investigate discrimination complaints. In addition, Attorney LaRaia coordinates testing related to systemic audits and larger research initiatives. Attorney LaRaia also provides trainings on state and federal fair housing laws to communities, real estate professionals and first time home buyers. Prior to joining HDTP, Attorney LaRaia served as a public defender with Committee of Public Counsel Services for six years in District and Superior Courts throughout the Commonwealth. Attorney LaRaia received her J.D. from Northeastern University of Law and her bachelor's degree from the University of Massachusetts, Amherst.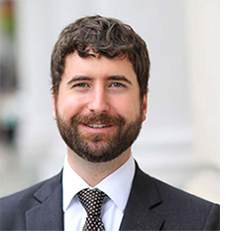 James Matthews
James Matthews, is a Clinical Fellow in Suffolk Law School's Accelerator Practice and Housing Discrimination Testing Program (HDTP) where he supervises law students in housing discrimination, landlord-tenant, and other consumer protection matters related to housing. Attorney Matthews has over ten (10) years of experience working with low-income individuals on housing issues. Prior to law school, he was employed by the North Shore Community Action Programs (NSCAP) in Peabody, MA, where he worked with the agency's staff attorney to assist low-income tenants facing eviction, discrimination, and termination or denial of subsidized housing. During law school, he continued advocating for at-risk tenants through a Summer Fellowship at the Harvard Legal Aid Bureau and as a student attorney in Suffolk Law School's Housing Clinic. Attorney Matthews also has significant teaching and professional presenting experience. He helps conduct fair housing trainings and presentations as part of HDTP's community education and outreach. He also teaches an upper-level landlord-tenant course he developed which includes instruction on state and federal fair housing law.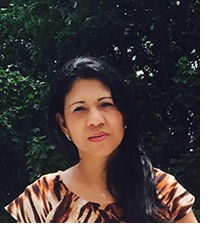 Ana Vaquerano
Ana Vaquerano, a native of El Salvador, is a long-term resident of Chelsea who has worked tirelessly for the community for over twenty-five years. Ana has worn many hats in her work with Suffolk University Law School; program coordinator, administrative assistant, secretary-receptionist, paralegal and intake worker among other responsibilities. She has been honored for her outstanding client service by the Massachusetts chapter of the National Lawyers Guild and also by many other organizations. Her fluent Spanish has made her an invaluable resource for clinical students, colleagues and clients. And she has volunteered for several years to accompany undergraduate students in a program of work and learning in a rural village in El Salvador. Her dedication to public service is an example and an inspiration to her colleagues and the students at Suffolk University Law School. Ana is married and has three children and two grandchildren.