Technical Specialist Roles
Technical Specialist Roles
Technical Specialists are professionals with advanced degrees in science, technology, engineering, mathematics or computer science who work in law firms and corporate legal departments assisting with patent prosecution efforts. These Technical Specialists, or "Tech Specs" serve as subject matter experts and begin the process of learning patent law on the job. Typically, Tech Specs who wish to become lawyers attend law school in Suffolk University Law School's evening division while working at a law firm or corporate legal department by day. Employers often underwrite the cost of the law degree which makes a career transition relatively cost and risk free. Each employer determines how and when a Tech Spec's education would be paid for.
Suffolk's Expertise – Supporting Tech Specs with a legal education tailored to their needs
Over 100 years ago, Suffolk University Law School started as an evening program focused on meeting the needs of the professional practitioner. From inception, the evening program has been a thought leader regarding delivering an exceptional legal education experience and has been recognized by U.S. News and World Report as one of the top providers of part time education. Further, the school's intellectual property concentration has been similarly lauded for its breadth, practical approach and student body. The school's Intellectual Property and Entrepreneurship clinic providers hands-on work experiences with clients and its experiential education programs have allowed students to work with start-ups, inventors and companies.
Our Graduates
Suffolk University Law School graduates work at major biotech and high technology companies, along with academic medical centers, universities and law firms. Suffolk has more Intellectual Property partners at law firms in Boston than any other New England law school. During their time at Suffolk, as well as upon graduation, Technical Specialists access a tremendous network of intellectual property professionals. These connections enhance the learning experience as well as create opportunities for robust career paths. Below are profiles of our graduates who have taken advantage of the technical specialist program. While no employment or similar career path is guaranteed, these profiles offer solid examples of why and how professionals made the career switch to law.
John Anastasi, Partner, Lando & Anastasi, LLP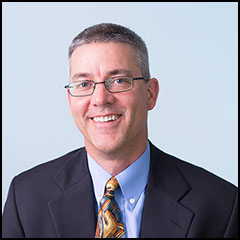 I graduated college with a Master of Science in Electrical Engineering and worked for Raytheon for over 7 years. After a few years of designing circuits, I decided that I wanted to be at the table participating in the strategic planning and overall strategy. After discussions with patent professionals, I realized that IP law was a good mixture of the law and technology and also provided the potential opportunity to participate in the bigger picture. I enrolled in the Suffolk University Law School night program and while attending law school at night I worked as a patent agent in a boutique IP law firm in Boston. I love that I get to see all kinds of technologies and products. I enjoy that every day is different and unpredictable. I get energy from working with existing and new clients on new or unanticipated issues that come up almost daily. I haven't looked back.
Jason Colangelo, Proskauer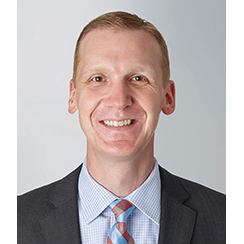 After graduating with a Bachelor of Science in Electrical Engineering, I spent several years designing printed circuit boards for up-and-coming start-ups as well as established giants of industry such as Lucent Technologies and Motorola. During that time, I helped develop a wide array of products including data and voice networking switches, video-on-demand servers, militarized network encryptors, motorized dermatological injectors and wireless handheld medical devices. Coincidentally, at a time when I was considering a potential career move, I ended up working with a patent attorney who was drafting a patent application based on one of my designs. After some discussions with him, I came to view a position in IP law as a way to apply my experience and knowledge of technology in a new and interesting way. Not long after, I enrolled in the night program at Suffolk Law, and began working as a technology specialist during the day at Proskauer. The work as a technology specialist, and now as a patent attorney, is always fast-paced and certainly challenging, but above all, interesting and rewarding.
Employers
Suffolk University partners closely with legal employers in order to maintain a thriving network of intellectual property practitioners, as well as to contribute to the innovation ecosystem based in Boston, Cambridge and beyond. Below are links to employer career sites where you can explore their technical special programs in more detail.
Contact
Interested in learning more? Contact the Director of Intellectual Property Programs or request additional information below.
Required fields are marked with an asterisk (*)