Orientation
Ready, set, Spain! Our seven-day academic and cultural orientation will help you get your bearings abroad.
You've got a whole new city and country to explore. That's why Suffolk Madrid offers a two-part orientation—three days to get to know your new city home and four days outside the city of Madrid to explore the culture and to get to know your fellow students.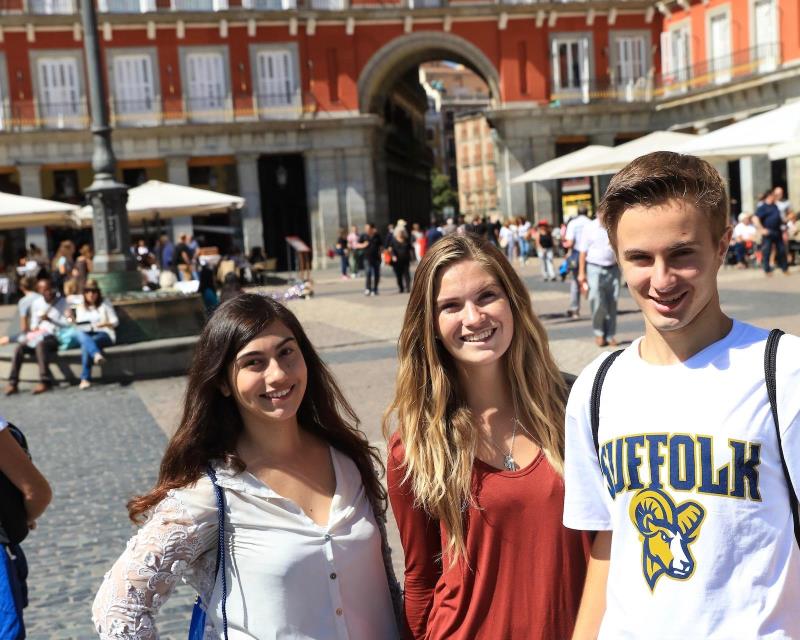 Four-Day Trip Outside of Madrid
We kick off each semester by heading somewhere outside of Madrid. With your fellow new students and returning Suffolk Madrid students, you'll take in cortijos and fincas (If you don't know what they are now, you will!), cathedrals, mosques, and synagogues. You'll learn about local customs in music, dance, painting, food, and more. Plus, you'll enjoy free time to explore on your own and with your new friends.
Three-Day Orientation in Madrid
Now it's time to immerse yourself in your new city! In Madrid, you'll learn more about the year ahead at our special academic orientation. You'll take intensive "survival" Spanish workshops to help you get around town, and get important cultural, logistical, and social information.