2022 Honorary Degree Recipients
2022 Honorary Degree Recipients and Commencement speakers
Claire Cronin, JD '85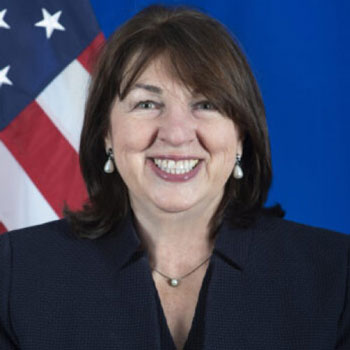 As the current U.S. ambassador to Ireland, Claire D. Cronin, JD '85, has spent her career in public service carrying on a proud legacy of breaking barriers, improving access to education and healthcare, and advancing civil rights.
Prior to her ambassadorial appointment, Ambassador Cronin served as a member of the Massachusetts House of Representatives and was the first woman to serve as House majority leader. She also chaired the Committee on the Judiciary, where she was the architect of major criminal justice and police reform bills, among other significant legislation.
She worked to increase protections and services for victims of domestic violence and was a vocal advocate for veterans and their families.
Public service is not only a core value for Ambassador Cronin, but also a cornerstone of her family's history. Cronin's great-uncle served as the first blind legislator in the Massachusetts House of Representatives. Her uncle, C. Gerald Lucey, served in the Massachusetts House of Representatives and was later elected mayor of Brockton.
She is the recipient of multiple honors and awards, including the Massachusetts Bar Association Legislator of the Year, the Massachusetts League of Community Health Centers Leader Award, and the Equal Justice Beacon of Justice Award. She earned her BA from Stonehill College and her JD from Suffolk University.
Ambassador Cronin will deliver the address at the Suffolk Law Commencement ceremony.
Manny Lopes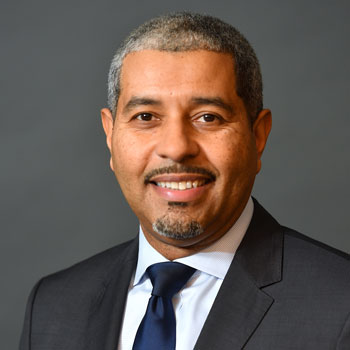 Manny Lopes has a long history of working to improve healthcare quality, access, and equity for residents of the Commonwealth.
Since 2021, he has served as executive vice president for public markets and government relations for Blue Cross Blue Shield of Massachusetts, the largest private health plan in Massachusetts.
Previously Lopes served as president and chief executive officer of East Boston Neighborhood Health Center, the largest community health center in Massachusetts and one of the largest in the U.S. Under his leadership, the center increased its numbers of patients served by nearly 40% and added two new state-of-the-art facilities.
Lopes is the co-founder and founding chair of the Community Care Collaborative, the largest Medicaid ACO in Massachusetts, and co-founder of Advocates for Community Health, a national advocacy organization for innovative health centers focused on equity and impact.
He is a former chair of the Boston Public Health Commission Board, and serves on both the Greater Boston Chamber of Commerce and the Institute of Contemporary Art's board of directors. He received his MBA from Northeastern University's D'Amore-McKim School of Business.
Lopes will deliver the address at the College of Arts & Sciences Commencement ceremony.

Tim Ryan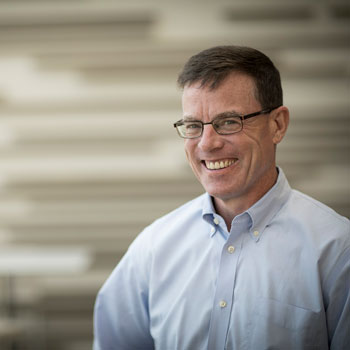 Boston native Tim Ryan is a business leader, relationship builder, and innovator committed to building trust and solving important problems.
As U.S. chair and senior partner of PwC, he is credited with reimagining the company for the modern era, leading a complete digital transformation to get ahead of the rapid pace of change in the industry by bringing people, capabilities, and technology together to support clients in trust-centered, long-term relationships.
During his first week as PwC Chair in 2016, Ryan saw the need for more explicit conversations around diversity, inclusion, and equity in business and opened a firmwide conversation about race in the workplace.
He went on to found CEO Action for Diversity & Inclusion, the largest CEO-driven business commitment to advance diversity, equity, and inclusion in the workplace. In 2021, he renewed the firm's commitment to Access Your Potential, to support a more equitable future for 25,000 Black and Latinx college students through advanced career, mentorship, technology, and career readiness training — including 10,000 who PwC US aspires to hire within the next five years.
Ryan serves on the boards of the Brookings Institution and the Financial Accounting Foundation. He is also chair of the Center for Audit Quality's Governing Board, a nonpartisan, nonprofit group dedicated to enhancing investor confidence and public trust in the global capital markets. He earned his BA from Babson College.
Ryan will deliver the address at the Sawyer Business School Commencement ceremony.