Executive Board
The Student Government Association Executive Board for the 2018-2019 year
Karine Kanj, President
Karine is currently a Junior Honors Program student in the College of Arts and Sciences. She is a Government major with a concentration in Law and Public Policy while pursuing the Paralegal certificate. This is her 3rd year in SGA and prior to becoming President she served as a Senator for the Class of 2021 and the Student Affairs chair. She wakes up everyday looking forward to meeting new people and learning something new. Making Suffolk feel like home to all students is something she strives for. During her free time– you can find Karine shopping, adventuring the city, or finding a new dessert place to try. She is always open to new ideas and making new friends! If you see her on campus feel free to address any questions, concerns, or to just say hello!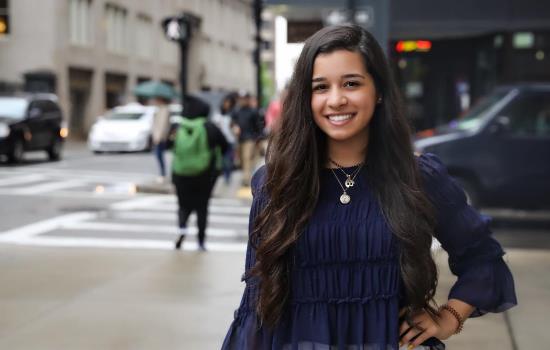 Oba Oseghali, Vice President
Oba is a Sophomore Biochemistry/molecular biology major, and this is his second year in SGA. Oba has served on the diversity and inclusion committee, was a senator and speaker for the class of 2022, and was the treasurer for the smith hall council his freshman year. You can find him in the library studying, or around campus with friends. Oba's pronouns are He/him/his.
Cat Seaver, Secretary
Cat is a senior Government major with a concentration in Law and Public Policy and is minoring in Entrepreneurship. This is her fourth year in SGA. She has previously served as a Senator for the Class of 2020, on the Finance Committee, the Housing and Facilities Committee, and the Public Relations Committee. You can often find her giving tours of the campus or doing homework in the Samia cafe. She is always looking to help better the Suffolk community and is always willing to hear the concerns of students.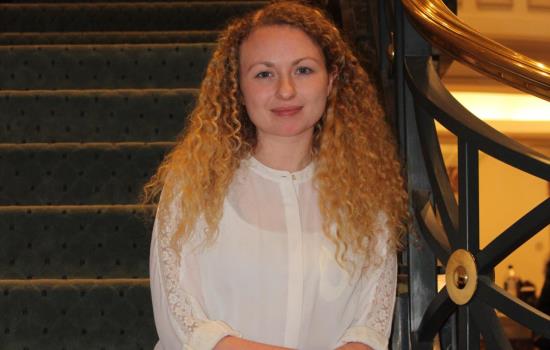 George Yeghyayan, Treasurer
George Yeghyayan is a student in the CAS program and a government major with a concentration in international relations. Accomplishments throughout his SGA career include service in the Housing and Facilities committee, various resolutions, and most importantly a presentation to the school on the Armenian Genocide. As Treasurer, he is confident that Suffolk's student body will be happy with this year's use of Initiatives. He also believes that this year will be a standout year in the history of SGA and Suffolk University.