Donna Grand Pré (she/her)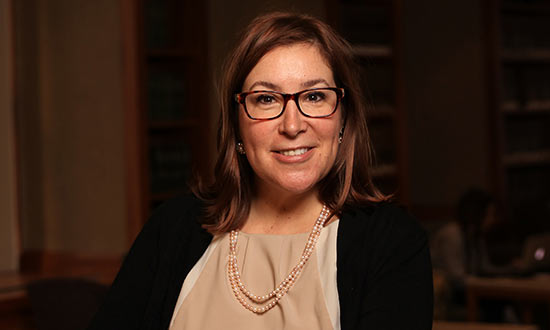 Senior Vice President for Enrollment
First Generation College Student
Hometown
Brockport, New York (but I did attend 3 high schools in New York, Oregon and Illinois)
Favorite Book(s)
Good to Great by Jim Collins
Most Underrated Movie
Chef by Jon Favreau—maybe because I'm a foodie.
Why Boston?
One word—Fenway! Boston is a great sports city and even if you are not a big baseball fan, a visit to Fenway Park is a unique and fun experience. Also Boston is a great city of neighborhoods with a variety of cuisines, nightlife, and historical and cultural offerings! Boston is a city rich in American colonial history and architecture as well as groundbreaking life science research contributing to its world-class health care.
Favorite Food(s)
I have a serious sweet tooth!
Advice to Applicants
Just remember—it's a match to be made not a race to be won! The college admission process will be exciting and daunting at the same time but there are so many resources and experts (like the team at Suffolk) to help. Just be honest and true to who you are and take advantage of the college experience--once you enroll, it's life-changing.