Shelby Feltoon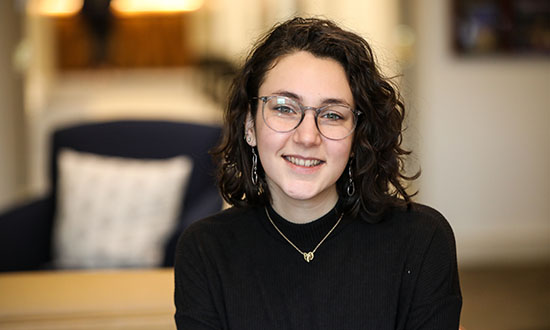 Art & Design Admission Liaison
Assignment
All applicants to Studio Art, Graphic Design, and Interior Design
Hometown
Tabernacle, New Jersey
Favorite Book(s)
Just Kids by Patti Smith
Most Underrated Movie
The Goofy Movie
Why Boston?
I love that Boston is a big city that feels small! It is so easy to find good art, community, and fun things to do without going very far at all.
Favorite Food(s)
Soup
Why Art & Design at Suffolk?
Art & Design at Suffolk has the best of all worlds when it comes to an art education. We have small and very close-knit studio classes, access to the Boston arts community (even on campus in the Suffolk University Gallery!), and the ability to meet people and work across other disciplines offered at the university. Each student's journey through the program is unique and tailored to their own creative interests, and students are encouraged to richen their studio practices through collaboration and experimentation.